Sunshine Love Adult Game Download Overview
You are an aspiring junior associate at a prestigious law firm, with hopes of one day becoming a trial lawyer, just like your current girlfriend of five years, Nicole. But that dream has been put on hold the moment your sister calls you out of the blue, needing you to help her save her struggling hotel business and offering you a job down at Sunshine Bay during the summer.
You have not seen her in nearly nine years. You two will be spending a lot of time together, however, there will be other decisions, opportunities, friendships and relationships for you to consider during your time in Sunshine Bay. But you also must not forget your loving and devoted partner Nicole, who is counting on you to make some money to pay off the mortgage for your apartment, and to come home to her once the summer has concluded!
During the story, you will have to make some decisions between two or more options, that will negatively or positively affect the outcome of your relationships with other people and the main story as well. There will be a number of secondary characters and you'll be able to start a romantic relationship with them, if you dare!
Welcome to Sunshine Bay, where you might find true love where you least expect it…!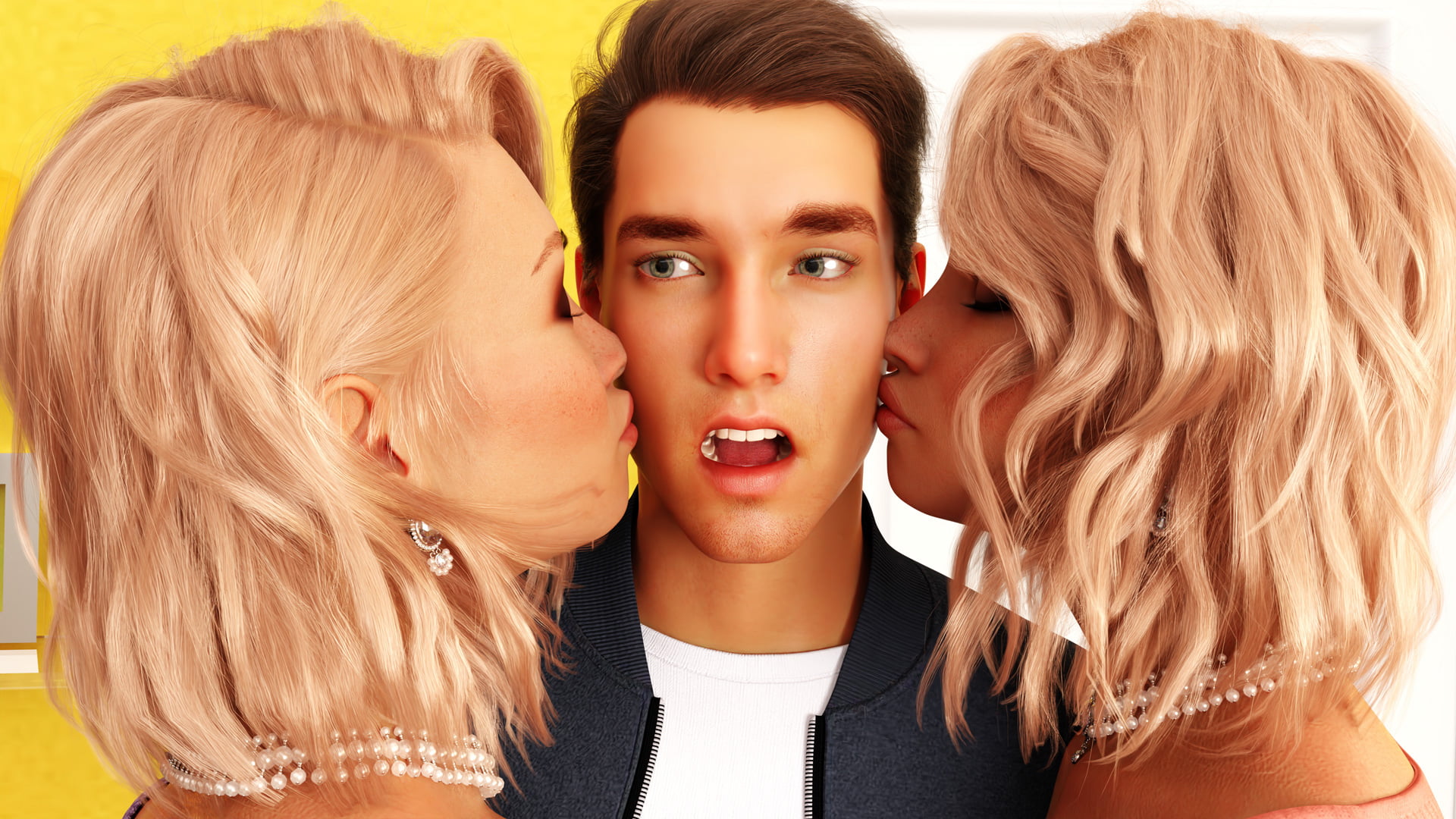 Game Information
About
Release Date: 2020-08-29
Developer: Mr Dots Games Website – Patreon – SubscribeStar
Censored: No
Version: 0.0.8 Extras
OS: Windows, Mac, Linux, Android
Language: English
Other games: Dating My Daughter – Melody
Genre: 3DCG, Male protagonist, Animated, Incest, Romance, MILF, Loli, Big tits, Lesbian, Oral sex, Teasing, Vaginal sex, Mobile game
Installation:
1. Extract and run.
v0.0.8
1 x Jazmin
1 x Svetlana
1 x Trisha
2 x Kristina
4 x Childhood Friend
– Ashley handjob (3x speeds)
– Ashley blowjob (2x angles)
– Ashley doggystyle sex (3x speeds)
– Jazmin handjob (3x speeds)
– Jazmin blowjob (3x speeds)
– Jazmin titjob (3x speeds)
– Shortcake ball tickle
– Shortcake handjob (3x speeds)
– Shortcake blowjob (3x speeds)
– Childhood friend blowjob in the bedroom (3x speeds)
– Childhood friend titjob in the bedroom (3x speeds)
– Ivy missionary sex in the hotel room (3x speeds)
– Ivy reverse cowgirl sex in the hotel room (3x speeds)
– Ivy from behind sex in the hotel room (3x speeds)
– Lily missionary sex in the hotel room (3x speeds)
– Lily reverse cowgirl sex in the hotel room (3x speeds)
– Lily from behind sex in the hotel room (3x speeds)
– Childhood friend missionary sex by the beach (3x speeds)
– Childhood friend side-facing sex by the beach (3x speeds)
– Childhood friend doggystyle sex by the beach (3x speeds)
– Childhood friend cowgirl sex by the beach (3x speeds)
v0.0.6 Extras
Animated Scenes:
– Ivy handjob
– Lily blowjob
– Rosa handjob (2 x angles)
– Rosa blowjob (2 x angles)
– Cowgirl sex with Rosa (2 x angles)
– Friend handjob (3 x angles)
– Grinding scene – Friend on top (2 x angles)
– Friend blowjob (3 x angles)
– Oral on Friend
– 69er scene with Friend
– Grinding scene – spoon position with Friend (3 x angles)
v0.0.5.1 Extras
– Some renders fixed
– Grammar fixes
– Fixed various bugs that fans had reported.
v0.0.3i
About this update
One thing we should address is how we set up each of our updates, in terms of the days and weeks that pass with each release.
It's pretty similar to what we did for our second game "Melody". Normally there will be two days in the game, and they will be set during a specific week.
Each day could be either the start, middle, or end of the week. Be sure to keep an eye on your tablet in the top-right hand corner of the screen (see pic below).
This new update is set during Week 2, and the two days are for the start of the week, and the middle of the week (a few days later).
Time skips may become a regular feature across the duration of the game, and we will be sure to let you know more about that with each release.
This update again has some focus on you helping your sis fix and replace things at the hotel to make sure it's ready when it's officially re-opened to the public.
There are a number of characters that you will continue to build your work relationship with as well. So make sure to pay attention to the information and tips that they give you.
But this update isn't just about work. You're in Sunshine Bay to have fun too!
What kind of fun you might ask?
How does learning how to surf with Cousin sound?
Or being invited to a special evening event in town by The Twins, Ivy and Lily?
What about taking a "special trip" with the adventurous teenager Yuki?
Are you able to resist the "Milfy" Ashley's charms while you're desperate to learn the truth about why she and sis moved out nine years ago?
What about a night out with the desirable but mostly "off-limits" Victoria? And will it be a simple evening between future work colleagues, or will either of you consider it to be an actual "date"?
And what about your girlfriend Nicole that you left behind? Do you think you can make your relationship work with her over the summer, despite the long-distance that currently separates you two?
v0.0.2i
About this update
Unlike the first release, every character (that we shared previews of before the game was released) will feature in SL v2.
That won't always be the case with every update, but there will be several scenes in the game where you can build your rapport or relationship with each of these girls/women.
This update focuses a lot on learning more about the characters you have already met during the first update, and also being introduced to some new characters for the very first time.
Make sure to pick up relationship points for the girls that you might be interested in romantically, as that will be highly important once you complete the Task List and then move on to the Hotel being at a Two-Star rating.
*There will be more information on that in a future game day post.
We have added 14 new sound effects (50 in total) into this update to hopefully give a bit more of a realistic vibe/feel about them.
There has also been 12 new animations, 25 donut gallery images, and 34 peeping tom gallery images added to this update.
Changes that we've made
After the first release, there was always going to be a few things that were going to work well for us and some not so well.
So in other words, it was a typical first release for any developer.
We received a lot of suggestions for what we could do to improve your game-playing experience and we've done our best to include some of these changes for you.
Changes and edits:
– Fixed previous grammar errors and bugs, changed some lines from v.1 that were minor plot holes.
– For this update, we have spaced out the locations of the Doughnuts in this release, rather than grouped them all closer together.
This will mean the Doughnut notification sound won't come up too frequently (unless you've switched it OFF of course.)
– We have also put another new option into the menu for when you are searching for the doughnuts.
From this update onward, once you have found a doughnut, you no longer have to find the same one again, and the special render attached to each doughnut will remain in the special gallery. This will be known as the "Doughnut Reappearing" option.
So to have the Doughnuts not appear again once you've located them, set this option to "Disabled".
v0.0.1b
Fixes:
Music player hides properly now.
Fixed Navy terminology (opening scene) and a few dialogues/renders. Thanks to the Navy members of our community for the feedback.
Animations loop properly now.
Fixed a few animations that were having playing issues (Flicker)
Android animations work now.
Grammar errors fixed (any other errors found after this post will be corrected in the next release of SL).
New Features:
Added a black text box for those who are having a hard time reading some of the dialogue. You can turn it on/off in the settings menu.
Audio Preferences are now in a separate tab, and I've also added an option to turn the "Peeping Tom" and "Donut" sounds on and off.
v0.0.1
First Release
Installation: Merge the folder "game" from the mod with the "game" folder of your Sunshine Love folder then overwrite if asked.
Features:
Colored dialogue green that gives points
Added a button above rewards that unlocks all of them
Peeping Tom feature unlocked by default
Added +/- relationship points cheat to char info screen
Download Sunshine Love Porn Game
RATE THE GAME