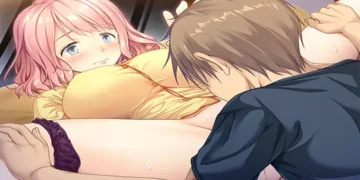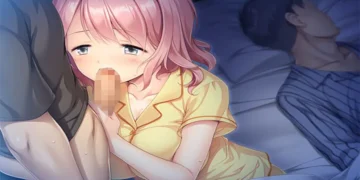 My Devoted Wife of All People Hentai Game Download Overview
One night, when I was tired and immediately fell asleep…
"…*slurp *suck…"
…I woke up after hearing strange noises. I'm not sure, but it sounds like someone's voice. However, I'm sleepy. After all, I'm exhausted. That's why I ignored it and decided to sleep. I slowly closed my eyes once again, and tried to surrender my consciousness to the comfort of my bed, when…
"…*pant *gasp… Nee-san…"
What?
"Ahn jeez, I can't swallow it all *slurp *suck…"
That was the voice of my wife Nanao who is supposed to be sleeping beside me, and the other was the voice of her little brother Eisuke.
What on earth is happening? What is Nanao and Eisuke-kun doing? Firstly, are those really the voices of Nanao and Eisuke-kun? While confused, I slightly opened my eyes and looked at the direction where the voices are coming from.
What I saw was…
Game Information
About
Release Date: 2017-09-08
Original Title: うちの一途な妻にかぎって… ~自宅内ネトラレを見せつけられる夫~
Developer: Appetite DLSITE – Website
Translator: Saikey NTR Studios – Discord – Patreon – Pixiv
Censored: Yes
Version: Final
OS: Windows
Language: English (Fan Translation)
Voice: Japanese
Store: DLsite
VNDB: Link
Genre: 2DCG, Male protagonist, Big tits, Groping, Titfuck, Oral sex, Vaginal sex, Creampie, Ahegao, Incest, Cheating, Pregnancy, Voyeurism, Multiple endings, Netorare, Japanese game, Censored, Voiced
Download My Devoted Wife of All People Hentai Game
Keywords: My Devoted Wife of All People Fap Game, Completed Hentai Porn Games, Incest NTR Japanese VN, Adult PC Game Download