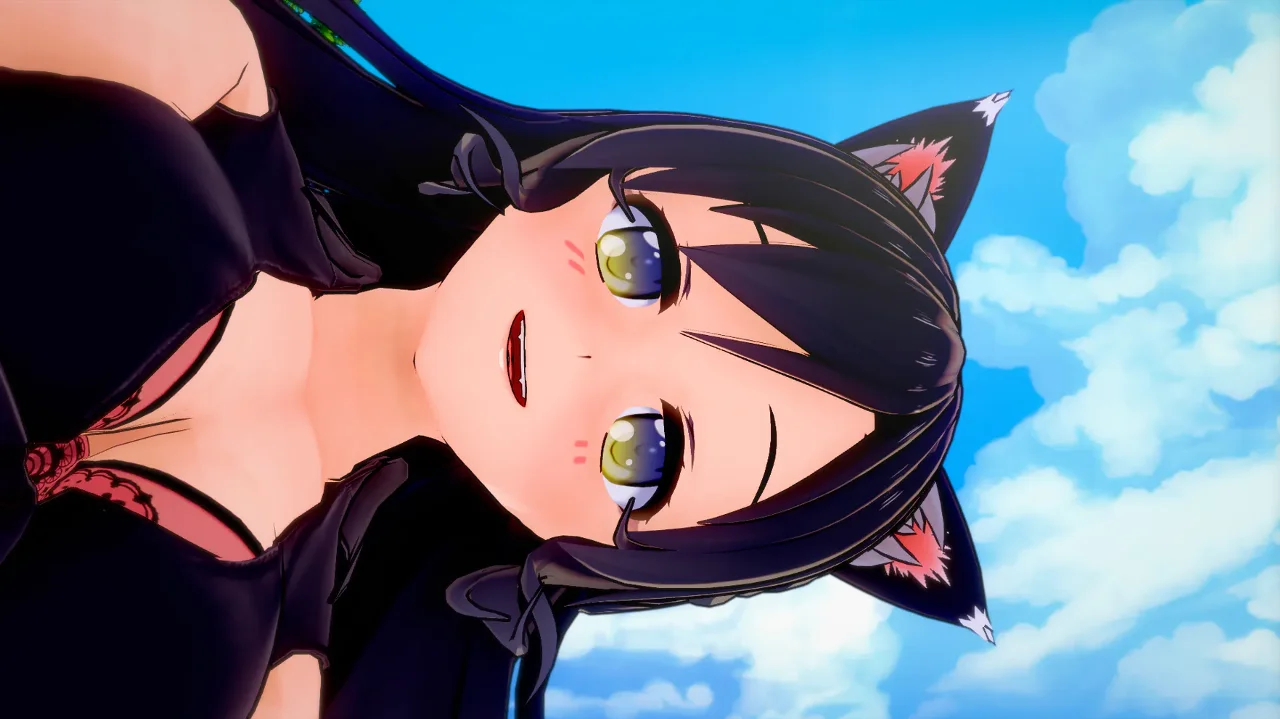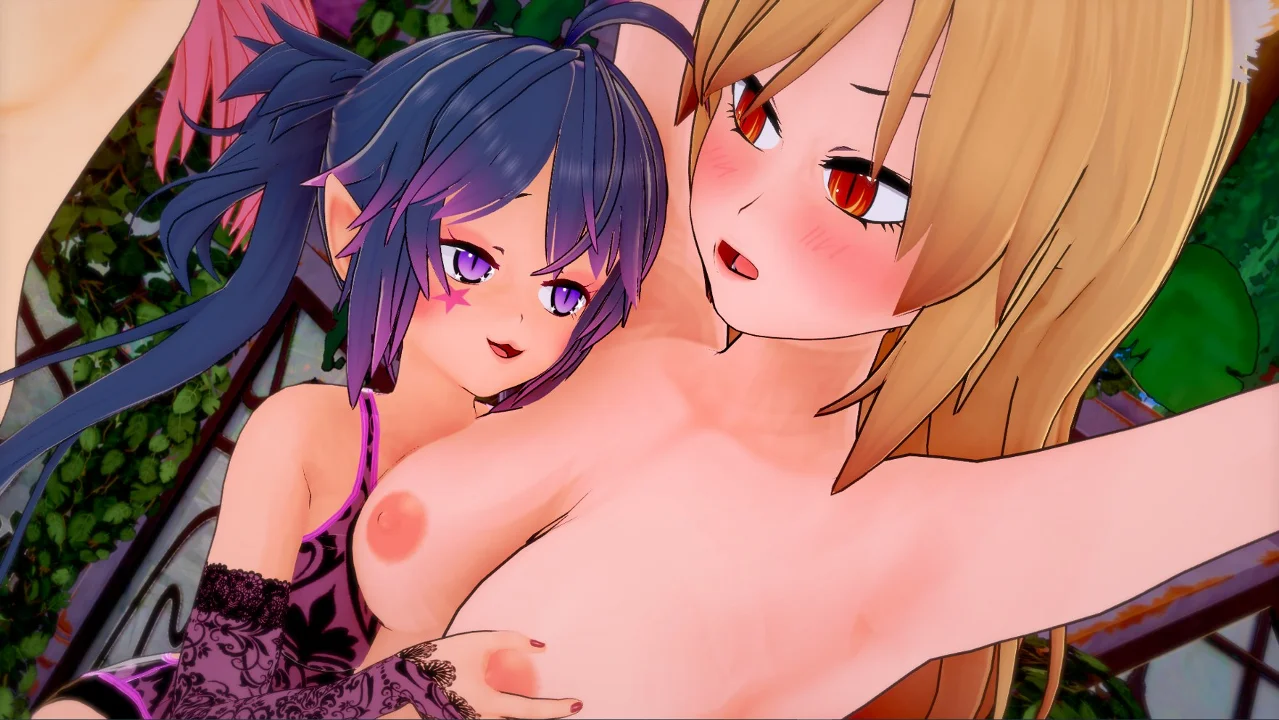 Keepers 1: Revolution Adult Game Download Overview
As the main protagonist awakens after an incident, she notices that she can't go back home anymore.
She meets a strange girl named Rumi and decides to travel with her together. Without any knowledge of the world, she starts her long journey and soon begins to understand, how horrible this world can be.
Game Information
About
Release Date: 2023-06-06
Developer: Lumari – SubscribeStar – Discord
Censored: No
Version: 1.1
OS: Windows, Linux
Language: English
Vndb: Keepers 1
Sequel: Keepers 2
Genre: Fantasy, Monster, Monster Girl, Multiple Endings, 3DCG, Female Protagonist, Rape, Vaginal Sex, Lesbian, Graphical Violence, NTR(avoidable), Futa, School Setting, Sex Toys, Lactation, Urination, Vore
v1.1
New:
-a couple lines of new dialogue. (mostly in preperation for things happening outside of the game so nothing relevant for now.)
-Easy route mode:
The game no longer checks for stats and just asks if you want a specific ending once it triggers.
-Main route mode:
The game has 0 choices and follows the true/intended path with the "revolution" ending replaced by the True end
(I also included a skip stop at the point in which the true end starts for those who just want to skip through to see the true end.)
Both game mode unlock after beating the game for the first time (after the credits)
To activate either mode start a new game. You'll get asked if you want easy mode and after that if you want the main path mode.
(Answering no to both just starts a normal new game)
changes:
-Adjusted some ending conditions~
-True end easier to get~
v1.0
New:
~657 new renders
~20k new words
-Normal ending
-True ending
-updated kp2 demo (unlocked after getting the true ending)
fixes:
-changed all ending replays, gallery replays and demo replays into simple calls to fix the screen transitions.
(Before this change the quick menu disapeared between every new render. Now it looks like it is in the normal game)
A warning though: Watching a h-event or ending while playing will kick you back into the main menu once the scene is finished so save before starting one.
-android version shows the right version number now
Summary for v1.0:
-4.442 total renders
-234,651 total words
-27 endings (True, normal and bad together~)
-25 h-events (24 in gallery and without the bad ending h-events. So about 50 h-events total~)
v0.7
New:
-422 new render (3.771 total)
-~20k new words
-Added some flags that will get carried over into Keepers 2~
-Bonus folder poll: Miru, yuiko, Irina and hikari lewds (new versions and miru female only version.)
-Bonus folder: Bdsm stuff cuz the bad end got cut from the game.
changes:
-first QTE timer is now 0.85 instead of 0.75
-Ending 24 is now available for all paths
-Added hide GUI button for android
-changed 1 render in v0.3b because a model changed slightly
-Added a bit of dialogue in v0.3b to make something slightly more clear.
bugfix:
-Fixed some missing dialouge in the last h-event of v0.6a (Thanks to Shadowen~)
v0.6b
New:
-363 renders (3.350 renders total)
-~20k new words
-3 new bad endings (1 of them with 2 variations)
-last stat check for a bad ending. (I was generous with the check this time. You'll get a couple new oportunities to gain stats and one to lose a lot so it's possible to get the ending if your stats are somewhat good)
Bonus folder poll:
-Rumi x multiple Hikari lewds
-Special couple lewds (includes futanari. (And I'll use younger versions cuz reasons ;3))
Misc:
-Added return button for android.
v0.6a
Misc:
-small GUI update
-combined images to reduce file numbers (you can't switch the old renders with the reworked ones anymore.)
-added android version (Didn't test it on actual hardware but it should work. There could be problems on small screens though. I tested it on blue stacks and it works fine there.)
New:
-366 new renders (2.987 total)
-~20k new words (~200k total)
-1 new bad ending (1h-event)
-2 new h-events inside the main story
Bonus folder polls:
-POV's From old h-events
-normal and battle outfits for kp2's school teams. (Small changes will probably be made for some characters until kp2's release.)
-pre v0.1 stuff. Warning bad renders ahead! (Everyone started small :3)
v0.5b
For the story update:
~15k new words (~185k total)
~320 new renders
-3 new h-event's (skipable)
-Yasuri's bad end (Warning: this scene is skipable only with spoiler options turned on -> Contains soft vore)
-Kiumi's 1st h-event (Contains heavy drug usage)
-added Rumi's first exam h-event. Now selectable in the gallery.
~added a 'new' mechanic starting with this update (Old content doesn't have this but I may add it if I feel like it's too late to introduce this). Warning: save often! Rollback gets disabeled at certain points!
~Discord poll: Beach outfit renders for both teams.
~Discord poll: Kiumi and hibuki lewds
~Remade some renders needed for a flashback (about 5 renders)
~Updated the walkthorugh to include endings 15-21
-'lowered' stat check of ending 16 by 1. (easier to avoid)
v0.1 remake part 1:
~100 reworked and about 30 completely new renders.
-Added an old 'v0.1 renders' folder into the bonus folder.
-Added a 'reworked renders' folder into the bonus folder.
-Removed the hints from most questions in v0.1 because you can see the effect directly after chosing and just rollback. (may cause errors if you reload a save at one of these questions with hints on.)
-Removed a couple old renders without replacing them with new ones (Nothing major though)~
-Very small additions to dialoge but none of that is important to the main story or the lore (So fluff text mostly~).
-Added about 30 new renders for v0.1. (To reduce long conversations without render changing. (example: 20 dialogue boxes for 1 render got turned into 4 renders for the same amount of dialogue))
-Remade about 100 renders for v0.1.
-(some parts in the beginning look quite odd now thanks to the updated renders. Mostly Hikari's model and shadows. The differences between the reworked and not reworked bits are very easy to notice.)
-If you replace the reworked images with the old ones keep in mind that this could potentialy break the game.
v0.5a
~30k new words (170k total)
-506 new renders (~2281 total)
-7 new endings (all of them with at least 1 h-event)
-1 h-event -> Skippable NTR scene.
-Discord poll: Rumi and Hikari dating.
-Discord poll: The fate of the blue haired cat girl during her 1st exam.
-Discord poll: Rumi and her big sister h-stuff.
-New Character reveal folder for old and upcoming updates
-Added hints at the end of some bad endings on how to avoid them. (You have to turn on hints for that.)
-Added ending 11-14 to the walkthrough
-Added easy to find Discord and subscribestar link
v0.4b
-352 new renders (that's a new record) (1768 total now)
~22k New words (147k)
-4 new bad endings (all include a h-scene)
-3 new h-scenes (making it 7-h scenes total with endings included)
-Short Keepers 2 Demo. (No renders. Text only!)
-The first little gift is there (2 More to come)
-Bonus folder updated and sorted
-Discord poll: Hibuki and Kiku Bonus renders
-Discord poll: Chio and Lilia Bonus renders
-Discord poll: Shana bonus renders
-Discord poll: Ending of Kiku's and Chariku's route.
-New Tags: Blood play and Urination
-Added a walkthrough (This will be kept below the current release. Means next update (v0.5a) will have a walkthrough for v.0.4b)
v0.4a
-281 New Renders (~1420 Total!)
-~20k New words (135k words total including replays)
-6 new h-events and 2 small h-events (Small ones won't get into the replay gallery)
-Discord suggestion: 2nd bad ending now has a 'Hardcore' version (A prompt for which version you want is at the beginning of the bad ending including the replay version)
-Discord suggestion: Chariku's and Kiku's 2nd h-event and Keiko's 1st h-event. (Keiko get's unlocked in the replay gallery after you've seen Kiku's or Chariku's new scene)
-Bonus folder update: Includes nudes from different characters. (Characters in there will be polled for in the future) This is currently a test phase to get an idea on what you players want.
-Sorted code. (Translators may have to update script.rpy because all important characters and flaggs are now declared and sorted at the beginning (this includes future updates))
-Rumi x Nozumi h-event gets pushed into v0.4b. It won't be available in this update (The flagg for this is already set so you don't have to worry about unlocking it again).
v0.3c
-H-Gallery now available! (Warning: Replays are complete versions. Means most path specific dialogue is inside it (Including NTR were aplicable) and unimportant content got cut out.
-~234 New Renders (1.145 Total!)
-~25k new words (114k words total including replays)
-5 New H-events
-3 new bad endings
-Discord suggestion: 2 of the 1st exam's slaves are back! 3rd one joins in the next version
-Discord suggestion: Toru makes herself ready for the next mission
-Quality update to most new renders. (I start to get good at it)
-Again 1 new render with a secret hint. A bit easier to find this time.
v0.3b
~GUI update (Still have to finetune stuff though)
~138 new renders (915 Total)
~15k new words. (All together (replay gallery included) ~85k words)
~2 New H-events
~Stats are now always visible in the bottom left corner and update as soon as something changes (Took me way too long to get this done…)
~Discord poll: Stat names are now always fully visible~
~Discord poll: h-event with the chosen species
~A new trivia section in the checklist tab.
~Everything that was in the about screen got moved into the Gallery screen
~Endings are now replayable in the Gallery once you unlocked them and Bad Ending 1 & 2 got an update (If you have those 2 already you don't need to unlock them again.)
~Fixed a wrong render in the Rumi-baited path (Thanks to MoodFun)
~Fixed an error that I didn't noticed in the first 2 bad endings when I implemented the spoiler toggle (Thanks to z0n3rG0n3)
~1 Render in this update has a huge and very hard to find hidden story spoiler (Keep it to yourself if you find it though ;p)
v.0.03a
~306 new renders… over 120 for h-scenes alone!
~25k new words (Making it ~65k words in total)
~Added a 'Stat' screen in the gallery to keep track of your points.
~After a lot of thinking I decided to show you which route you got. To see the result you have to be back at school after the 1st mission.
~replaced the changelog screen in the gallery with a new checklist for people who enjoy the story and want to figure out more things.
~Removed the Index screen in the gallery.
~Splited the about menu into: About, thanks and changelog screen.
~moved changelog screen from the gallery to the about screen.
~changed Hikari's model again… (Nothing major~ And one more time in the next 1 or 2 updates.)
~Added new things in the bonus folder. (I advise to look into it AFTER you're done with this version)
~New dialog near the end of v0.2 (About 10 lines what Rumi thinks about Hikari.)
~For translators: I made changes to all the other files so old translated files are not compatible anymore (New flags have been set for the new stat screen)!
bugfixes:
~Important flags that where placed wrong at the end of v0.2
~Made older saves compatible with the new gallery and the new stat screen (Will be moved to normal gameplay window in the next update).
(If there's still a bug tell me please~)
v.0.02.00
-~41k words of dialogue-> Story continues.
-~160 new renders
-1st h-scene but I went full on cringe with it. If that's your thing then have fun ig~ (Enough people complained about not enough kinky stuff so there you go~)
-1 new bad ending
-new taggs: Humor(maybe?), school setting, Futa on male (no D gets used though. It's just the hint that there will be Futas in the future.)
-NTR made 'technicaly'(more to that in .txt files or the dev notes) avoidable. The choice for that is made only in this update. Means no way out of it in any later update.
-Added 2 .txt files explaining how to avoid ntr and other important things.
-To balance out the avoidable NTR I'll make it more difficult, for those who avoid the ntr, to avoid bad endings in future updates. (Most of them in v.0.6- or -7)
-changed Hikari's model. (Nothing major)
-added bonus folder with old and unused renders and a little present I'll add with a later update.
-Added a warning system for bad ending content (Toggable in options) if you want to avoid the more 'hardcore' fetishes.
-Edited the future taggs since I can theoreticaly add every tag I want. (And I will if enough people want a bad ending with a specific tag) I added this because of the new warning system.
v.0.01.03 release
Download Keepers 1: Revolution Porn Game
Keywords: Adult Visual Novel, Completed Adult Porn Games Download, 3DCG Futa Lactation, Android Porn Game, Games With Pregnancy Download