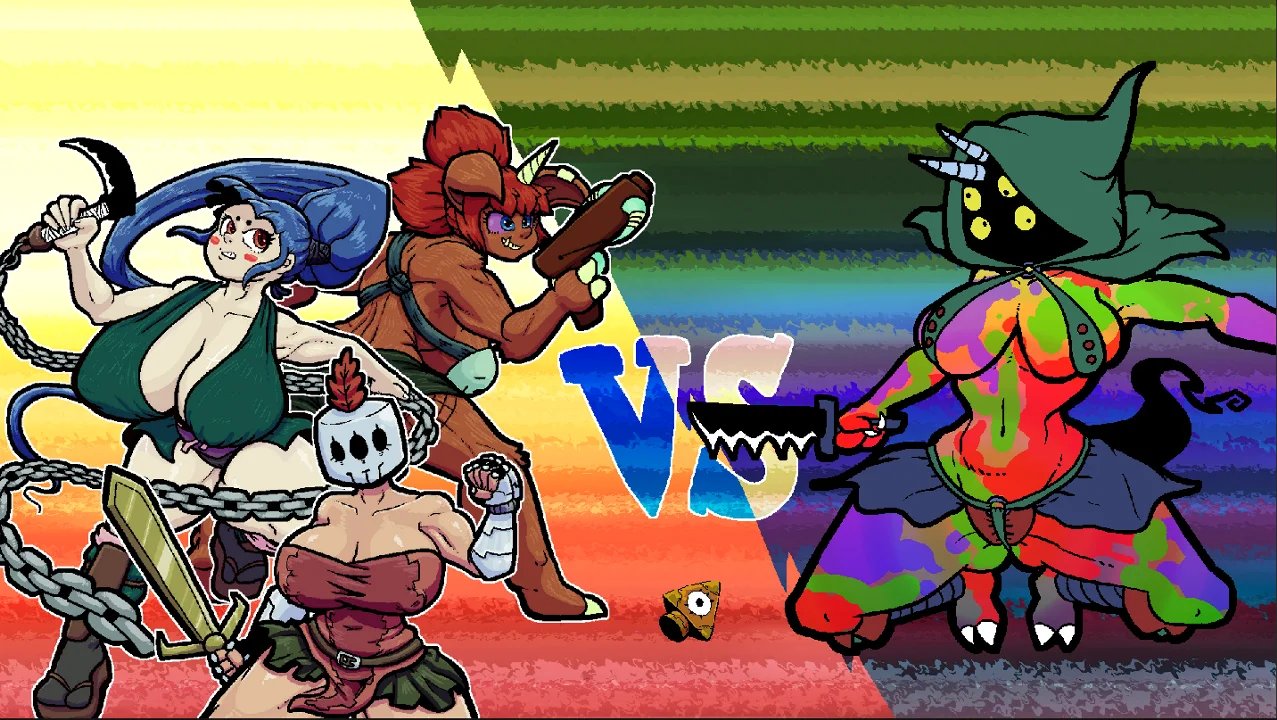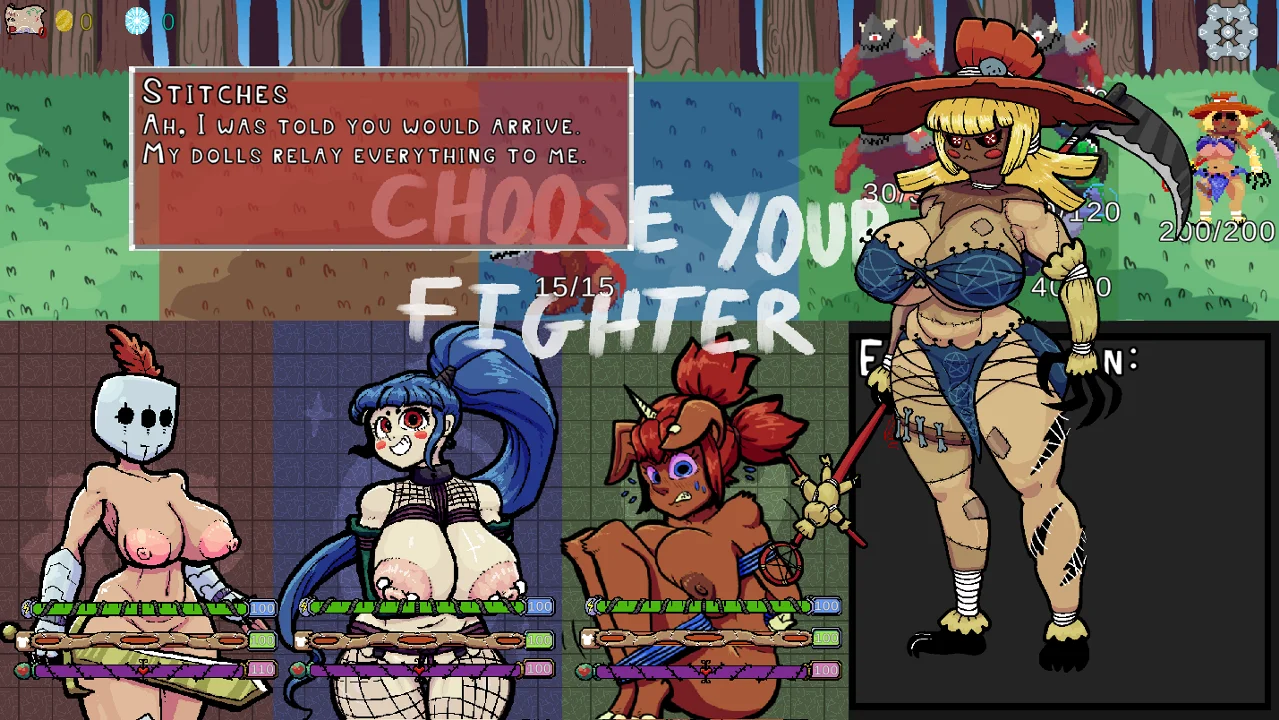 Some Heroines Climb Up a Tower to Ask God Why the Game Has a Name That's So Long Adult Game Download Overview
After loading into what should have been a very simple and generic RPG, the Heroine is so put off by how long the title of the game is that she abandons her adventure to climb up a tower and ask God why the name of the game is so long. However, to gain an audience with God she will need to traverse the Holy Lands, a place full of demons so lustful that you have to sign a consent waiver before entering. Can the Heroine and her friends make it up God's tower, and ask some questions, or will the only answers be the game you played along the way?
This game is a turn-based strategy rogue-like rpg where your goal is to make it all the way to the end in a single run without your party's stamina being depleted to 0. The approach is to firstly make a fun game, and have sexual themes interwoven strongly into most aspects of the gameplay. Some gameplay mechanics included are:
Battles revolving around enemy positions. Each enemy type has a different range of effectiveness against your heroines. Pushing and pulling enemies out of their effective range is key for victory in battle.
Random Skills for replayable fun: Skills have a wide range of uses, from changing enemy positions and healing your party to casting massive AOE attacks! Purchase new skills to add to the pool after each run and master their strategies to pull off combos and beat the game.
Random event road maps: chart your course at the start of each zone to choose which landmarks you'll visit before you reach your destination. Landmarks range to anything from shops to mini-bosses. There's no wrong way to go as long as it's forward!
Battle-fuck and Capture systems. Your Heroines might give up the will to fight and have sex with the demons during the battle, and if the heroine's stamina drops to zero, they will be captured. Find a Slaver camp and you can get them back! …But in a different outfit.
Unlockable shops to expand the hubworld, in classic rogue-like fashion: There will be Shops for skills and items to appear in runs and more!
Game Information
About
Release Date: 2023-06-20
Developer: Sinful Salad Games Patreon – Discord
Censored: No
Version: 1.69 Demo
OS: Windows
Language: English
Genre: 2D Game, 2DCG, Animated, Female Protagonist, Multiple Endings, Multiple Protagonist, Anal Sex, Ahegao, Bdsm, Big Ass, Big Tits, Group sex, Groping, Slave, Spanking, Stripping, Tentacles, Vaginal sex, Combat, Dystopian setting, Fantasy, Humor, Mind control, Monster Girl, Rpg, Strategy, Turn based combat
Download Some Heroines Climb Up a Tower to Ask God Why the Game Has a Name That's So Long Porn Game
Keywords: Unity 2D Adult Sex Games, Erotic Funny Turn Based Combat Games, Fantasy Strategy Anal Sex Game, Download New Porn Games Free