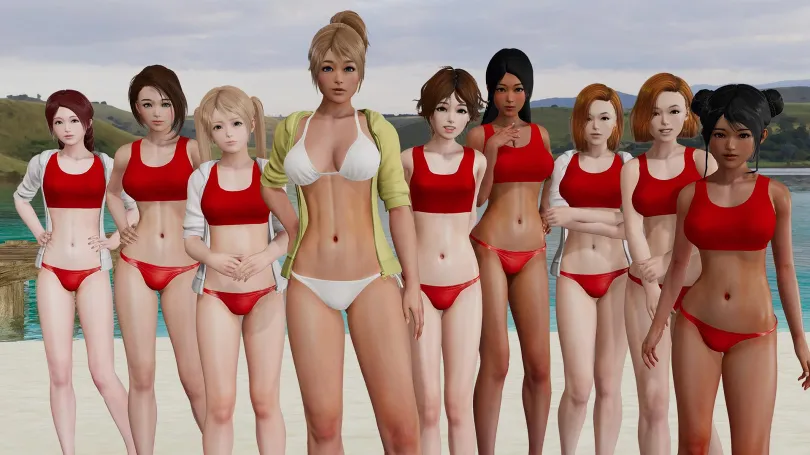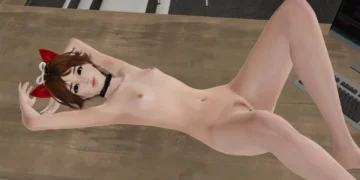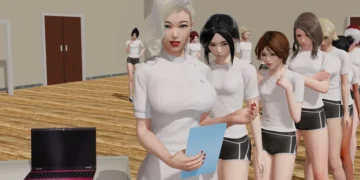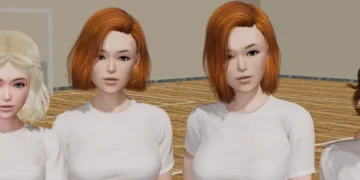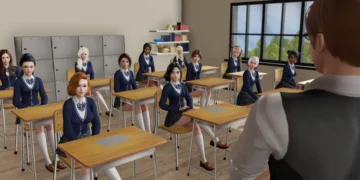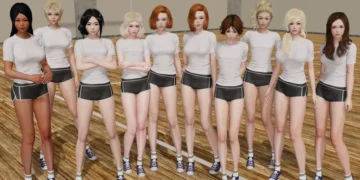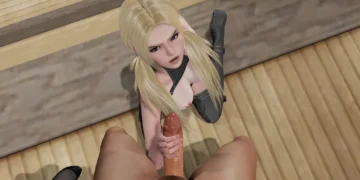 The Headmaster Adult Game Download Overview
In the not too distant future, on a small island nation, a crisis has arisen. The number of students graduating from school has fallen sharply and university places are going unfilled. Faced with the prospect of mass unemployment and potential economic disaster the government is forced to introduce emergency measures. All students over eighteen who failed or were expelled from school are to be forced back into education at a number of special facilities.
In The Headmaster you play an expert in young adult psychology with some unique ideas about how to tackle the crisis. After a demonstration of your theories at a teachers conference you are approached by the agent of a mysterious organisation. He invites you to interview for the position of headmaster (principal) at one of the newly founded schools for over eighteen year olds. Keen to prove yourself and your theories you gladly accept.
Using your unique disciplinary methods you must turn a whole school of delinquent young women into hard working and obedient students. Things will not be easy for you. You must win your colleagues to your side, cater to the unusual demands of the schools owners and deal with a troublesome government inspector.
Game Information
About
Release Date: 2019-09-15
Developer: Altos and Herdone Patreon
Censored: No
Version: 0.14.3 Public + Mykock's Manor 0.1
OS: Windows, Linux, Mac
Language: English
Genre: 3DCG, Animated, Male protagonist, School setting, BDSM, Spanking, Corruption, Humiliation, Male domination, Sex toys, Handjob, Oral sex, Masturbation, Lesbian, Groping, Voyeurism, Sandbox, Twins, Spanking
Installation:
1- Extract the files and run
2023-09-28
Mykock's Manor v0.1 added
In this special you take on the role of one of the school's anonymous owners. It is set after the events of Maxine's fundraiser so make sure you are up to date with the main game before playing.
v0.14.3 to 0.14.3 Public
Added French translation for new content.
v0.14.1 Beta
Content Changelog:
New Main Quest: "Who's Pulling Mykock?"
New Student Quest: "Pride and President."
New uniform rule: Charity Exemptions
Added Maxine's fundraiser: a (50K word, 1000 render, 40 video) mega event spanning an entire in-game week, featuring nearly all the students
New public punishment: The minimal uniform
One new repeatable patrol event (careless flasher)
Updated Maxine and Lucy's locker room event for after the fundraiser
Coding Changelog:
Major changes:
Easy Mode – stats and price adjustments
Named Saves and search for saves
Full rebuild of quests code – Including new alerts for quest and character log updates
Full rebuild of rules and proposals (to allow for horniness thresholds)
New online shop code, including SOLD OUT status (spoiler)
Redesign of the Chapter 2 patrol event distribution (to reduce grind and make event changes easier to find)
New methods for building the map and simplifying skip period/skip day code
Quality of life issues:
Tooltip for the spying bar
New alerts for inventory items available or added
Debbie's prefect badge added to her character card
Pornsight search bar easter egg
New protection for stat changes in replay
Updates to photo album on the PC including better support for looping through sets of images
Support for changing how certain characters address the HM in private (i.e. Claire, Lucy or Samantha)
Better support for displaying punishment reasons on the various whiteboards
Some new extras in the nurse's office from time to time
Hundreds of bug and continuity and typo/speaker fixes. Highlights:
Allow Amy level 5 punishment to be repeated if she didn't level up
Hiding Faye scenes when she's meant to be at the hospital
Allowing Maxine Gets A Whipping spy scene to start again the following night if not finished
Make Rachel less jealous in patrol scenes when she's been cured
Twin Swap spying scene Mary & Louise speaker swap fix
Got a bug fixed in Renpy itself to support rollback and avoid infinite loop crashes
Some patrol scenes adjust when seeing them a second time
The Golden Gun was restored to one image where it was purple
v0.13.2
One additional patrolling-the-halls event
Five new events when spying on the girl's dorms shower
Added Debbie's Halloween to the replay menu (unlock by clinking on the staff training option in the afterschool punishment menu)
Added butt job animation for Rachel's after-punishment option
Added a new straddle spank orgasm animation
Added videos for the nipple licking action
Added teaser event for a new poll with Maxine
Completed the French translation of the new content (some minor parts still need finishing)
v0.12.3.1
Although there is no new content in the public release there are some changes from the Patreon only version. As well as adding the Fench translation, we've also added a number of new options to the cheat menu, including the ability to changes paths in Priti's story and the ability to change your character's name. Dozens of small bugs and hundreds of typos have also been fixed so this should be our most polished release to date.
Changes from the Patreon only version
Option to switch between English and French at any time under preferences
Updated the photo album on the headmaster's computer with photoshoots and punishment photos
Updated the rules section in the headmaster's computer
Updated the board meeting screen to reflect the new rule changes
v0.12.3
Priti's Storyline
There is a known problem with Priti's storyline in 0.12.3. Essentially, the priti_desires variable was only being set to "True" if you took the "bad" photos of Priti in chapter 1 instead of for all paths. This bug will affect any new games started in version 0.12, but most games imported from 0.11 will be fine. Specifically, if you saw the "Priti's Achilles' heel" scene where Priti confesses to the homework scandal in v.0.11, you should not experience any issues. You should be able to load your save into 0.12.3 and play Priti's story without issues.
This issue will be fixed in 0.12 Public.
Changelog for 0.12 beta and 0.12.3
Hey guys,
So, here it is, after a very long slog over the last six months I can finally present version 0.12. This is our biggest ever update with around 1200 images, almost 300 video files, over 15,000 lines of code and somewhere around 65,000 words of dialogue. This update was a real mountain to climb for me in many ways, but I'm happy with the way it turned out and I am confident you guys are going to enjoy it.
Priti is the main star with the bulk of the content comprising her storyline and punishment system. Skip to the next weekday and you will get a short introduction for the update and a brief reminder of what happened previously. There is no need to start a new save and you can always rewatch the old content in the event log/replay menu. Be aware, it will be slightly more complicated to level up Priti than the other girls so be sure to follow the quest log.
I've completely overhauled the animations for the punishment system and I've added the "red butt effect" for the entire thing. The game will count how many spanks you give and the red slap marks will slowly fade in. You can even use the ointment to take the redness away again. Some people have complained of crashes when switching animations, especially with older computers. If you experience this then please make sure your graphics drivers are up to date.
The other girls with significant content are Charlotte and Harriet as their storylines are tied into Priti's. There is also a big group punishment scene with naked paddlings for the entire football class. This leads to a new rule allowing the headmaster access to the girl's locker room. To trigger the scene you need to complete the football storyline in chapter 2, have Rachel as your pet and have given Cassandra her public paddling. If you are up to date with the existing content then just teach a football class and the scene will trigger. Once the rule is passed allowing you unrestricted access, just clock on the locker room door to see a half dozen short scenes. I will no doubt add plenty more to this location over time.
I had hoped to include content for Rachel in this update (other than her appearance in the girl's locker room), plus I wanted to add some of the after school training events with Debbie, Amy and Miss Potts. Unfortunately, I did not have enough time to do these storylines justice and so I'm going to hold them back for their own update, which I'll be aiming to release on a quick turnaround.
Changelog 0.11Public to 0.12.2beta
Added new student quest for Priti (with over a dozen events)
Added Prit's punishment system up to level 5
Added new student quest for Harriet
Spanking and handjob scene for Charlotte
New group punishment scene in the girl's locker room
New rule: The headmaster has unrestricted access to the girl's locker room
Mini-event for Lucy in the girls' locker room
Changelog 0.12.2beta to 0.12.3
Added four additional mini-events for the girls' locker room
v0.12.1 Beta
N/A
v0.11 Beta
New student quest for Cassandra
Cassandra's punishment system now goes to level 5
Blowjobs from Cassandra at your apartment and at your office
A lesbian scene for Debbie and Cassandra
Added new spanking animation for Cassandra being punished in class
New extra service from Lucy (handjob)
v0.10 Beta
Four new repeatable sports events
Four football practice events
New scenes for Lucy
Lucy will now clean naked
Lucy will offer extra services (currently spanking, dancing and kiss)
Double spanking for the twins from HM and Claire
Public punishment for the twins
Poolside punishment for the twins
A spanking scene for Samantha or Arabella
Sex scene with Amy in the girls' locker room
Threesome with Rachel and Debbie
Body searches for: Emily, Alice, Priti
You can unlock the cafeteria (just a placeholder there for now but unlocking it will trigger new scenes)
Two new students (Jasmine and Arabella)
New lunch lady (Patricia)
v0.9.2 public
Additional functions in the cheat menu
Corrected bugs and typos
0.9.2
Strip search for the twins
Strip search for Liz
Body search for Lucy
0.9.1 Beta
Introduction scene for chapter 2
Five new/updated patrolling-the-halls events.
One new and four updated weekend patrol events
Three new repeatable class events (including spankings) for Priti, Liz, Faye
New classroom spanking from the headmaster for Rachel
New repeatable punishments in your office: Priti, Liz, Faye
New classroom punishment: Girls can be made to sit through class topless (implemented for Rachel, Cassandra, Faye, Priti and Liz)
New Friday quiz, where you can pick which girl to punish
Girls can now be made to clean the school grounds in their underwear.
New headmasters privilege rule: Can give a body search to anyone on campus
A scene for Maxine in your office
A scene for Miss Chang at her apartment
Sex ed lesson from the nurse
Swimming pool added.
New student: Olivia.
You can spend time in your office watching porn
You can watch TV with the girls on Sunday evening
Strip search for Nina
Spanking and Tit job scene for Alice
BJ scene with Sally
Sex scene with Miss Swallows
Spanking and masturbation scene with Sally and Liz
0.8.2.1
There was a bug in Amy's questline preventing you from downloading her magazine. It has been fixed now and links at the bottom have been updated.
0.8.2 Public:
New user interface
New day and night maps
Updated the character profiles to contain significantly more detail
Several minor bug fixes
0.8.2
New scene for when you lose because grades hit zero
New repeatable scene for Rachel in your office after she gets a promotion
New scene in class for Rachel
Lucy will now clean your apartment topless
New scene when spying on Lucy changing in your apartment
0.8 Beta
Three new scenes for the English teacher, Claire
Rachel can now go up to level 7
New punishment action for Rachel
Several new scenes for Rachel
Part 2 of the Dungeons and Dragons event
Punishment system implemented for Cassandra (only to level 2)
New spying scene for Cassandra
v0.72 Public
Fixed a bug which caused a crash on Day 1 when opening the main UI.
Debbie's first fingering from Miss Newman has been added to the replay menu
Touching Liz's pussy in the corridor has been added to the replay menu
A short scene when Debbie grabs the nurse's butt in class can now be seen both when Debbie is at level 3 and once when she is at level five. The scene has been added to the replay menu
Altered Rachel's quest log where it incorrectly says you can get her to level three without unlocking the remove skirts rule.
The game has been proofread by The Masked Editor.
V0.6.2
You can now go on a date with your P.A.Samantha. With a follow up scene the next day.
Added one extra scene for Rachel after she gets to level 5 (click on the headmaster locker on a thursday afternoon)
Added lots of extra small interactions with Rachel when she is following you around the school.
You can now talk to Ada on a Monday afternoon in the hallway.
v0.6.1 Beta
The 0.6 beta version is now ready. There are about 1400 new images in this version (including animation frames), dozens of new animations and several new videos. I hope you all enjoy it.
Please bear in mind this is a beta version and I was working on content right up to the last minute. Make sure you keep a fresh save from version 0.5 in case you need to go back and start from there. Any major bugs I will fix them tonight or first thing tomorrow morning. Anything minor I will fix over the course of the week. Please post your bug reports over on the appropriate Discord channel.
Please also note that I didn't get as far as I had planned for Rachel. She currently only goes up to level 5 whereas my plan is to get her up to level 7 this update. Rather than delay the release again and risk not getting the main release out before Christmas I'm going to release what I have and add the extra scenes next week. There are also a couple of placeholders for minor animations and these will also be sorted out by the end of next week.
There are two main aspects for this update. The first of which is Rachel's punishment system. I don't want to spoil any surprises so I won't say too much just now. A Student Quest log for Rachel will start the morning after you spy on her room and see the event with Donna, Maxine and the ointment. The quest log will tell you exactly what you need to do then. Rachel's punishment system is slightly more difficult than Debbie's as she doesn't suffer from the same weakness and you need to take your punishment actions in a more specific order. I suspect some people might struggle so I've included a mini walkthrough explaining exactly what to do.
The other main aspect is unlocking the ability to punish the girls yourselves. The conditions for the main quest A Man's Work has been slightly changed. In addition to the previous requirements it will also now be necessary to make Debbie your Prefect before unlocking the rule to punish the girls yourself. Once you unlock this rule you will trigger a very large event (probably about a third of the whole update) where you hold a special assembly for the girls. My plan was to then update all the class scenes, patrol scenes etc but that turned out to be way too much work for one update. So for now the only effect of changing this rule will be to see this scene and also to punish Rachel yourself in the punishment system.
Debbie also has a new scene in the punishment system once you unlock the ability to punish the girls. She now goes up to level six with a new reward scene. However, I haven't made all the animations yet for the headmaster punishing Debbie. I also haven't had time to add the new actions that we can use on Rachel.
Please note that there is no beta version for Android. This will take some extra work to make and I'll release an Android version with the main release next week.
Changelog:
Punishment System implemented for Rachel up to level 5 (with three new punishment actions)
New student quest for Rachel including several new scenes (follow her quest log and check the replay menu to make sure you have seen everything).
New rule: Men are allowed to perform spankings (triggers a major new scene but otherwise only affects Debbie and Rachel in the punishment system).
New rule: Girls must strip to underwear for punishment (currently only affects Debbie and Rachel through the punishment system).
v0.5.3
Hi guys,
As promised here is the 'mini' update we had planned to add some additional content we had to cut from version 0.5. It's smaller by our standards but still three hundred or so renders and several thousand words of dialogue so well worth a playthrough. Hopefully this will tide you over while we continue to work on all the new animations and dialogue for punishing the girls yourselves as well as expanding the punishment system for additional girls.
There are two main aspects to this update. First is a new storyline for the twins which will trigger when you spy on Mary's room. It will only trigger if have met the following conditions; you have seen the twins practical joke event in class; you own the paddle; and you can confiscate skirts during corporal punishment. Pretty big spoiler there as to what might happen. The story line is split into five parts, and takes place in Mary's room, in class and in your office.
The second major addition is that on Thursday afternoons at the gymnasium you will see Sally taking a group of girls out for a run. If you teach a sports class that afternoon Sally will get back from her run while you are in the shower. The scene will play out differently depending on whether the following conditions are met; you have given Sally her keys; and Debbie is your Prefect. Meet those conditions and Sally will get in the shower with you.
There are a couple of other little bits and pieces and these are all listed in the change log below. As always I didn't end up doing exactly what I had planned. I decided to focus on adding an H scene for Sally rather than my initial plan of having a first date with Samantha. I wouldn't have had time to do much justice to Samantha's story in a mini update so I'll save that for next time.
Change log:
You can now spy on Mary's room. Visit it to trigger a storyline for the twins (Requires the following conditions; own the paddle, can confiscate skirts, have seen the twins class event).
On Thursday afternoons Sally will be in the gym reception and will be taking the girls out for a run. Teach a sports class that afternoon and she will arrive back while you are in the shower.
Sex and spanking scene for Sally in the shower (Will only trigger if you have returned her keys and Debbie is your Prefect)
New patrol event (triggered if you let your maid Lucy see your dick)
New weekend patrol event for Faye and Nina (triggers after first week)
You can talk to Harriet and inspect her uniform on a Monday afternoon at the gym reception.
v0.5.1
New areas – Office reception, Teachers Lounge
New Staff Quest for the school inspector Ruth.
New scene for English teacher at her apartment and a follow up scene in the English classroom.
New patrol event for the science technician, Anna.
New patrol event for dance teacher, Trixie.
Can visit Trixie's apartment for a repeatable H scene which will be expanded upon in future updates.
If you didn't hire Trixie the first time around there is now a second opportunity to hire her (and a new cheat option to make it so you didn't hire her).
New dream sequence.
New scenes for Sally and Miss Chang.
Water fight scene in two parts. (After the first part you'll need to order a new item, which can be found under electronics)
For those who have played the beta version:
There is now a part 2 to the water fight.
Please note that when the game updated to version 0.5 I hadn't correctly set the definition that records whether we had seen the scene with Claire holding the books up. Leading to a crash if you visited her classroom before seeing that scene. I've had to reset the definition meaning that people who've played that scene will have to play it again.
I've fixed a bug where the water fight scene wouldn't trigger more than once or if you'd seen it in replay mode.
Fixed bug that caused a crash when talking to Sally after she's been in the shower.
On the school map screen, top right, you can see the replay button.
Now you should be able to see a red button saying, don't press me!
Press it three times to see the cheat menu.
Download The Headmaster Porn Game