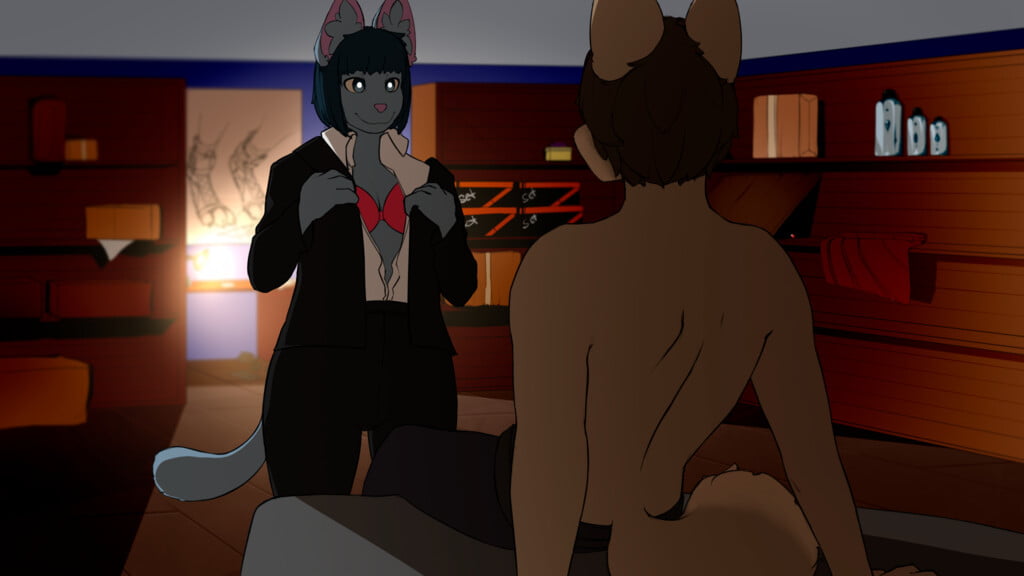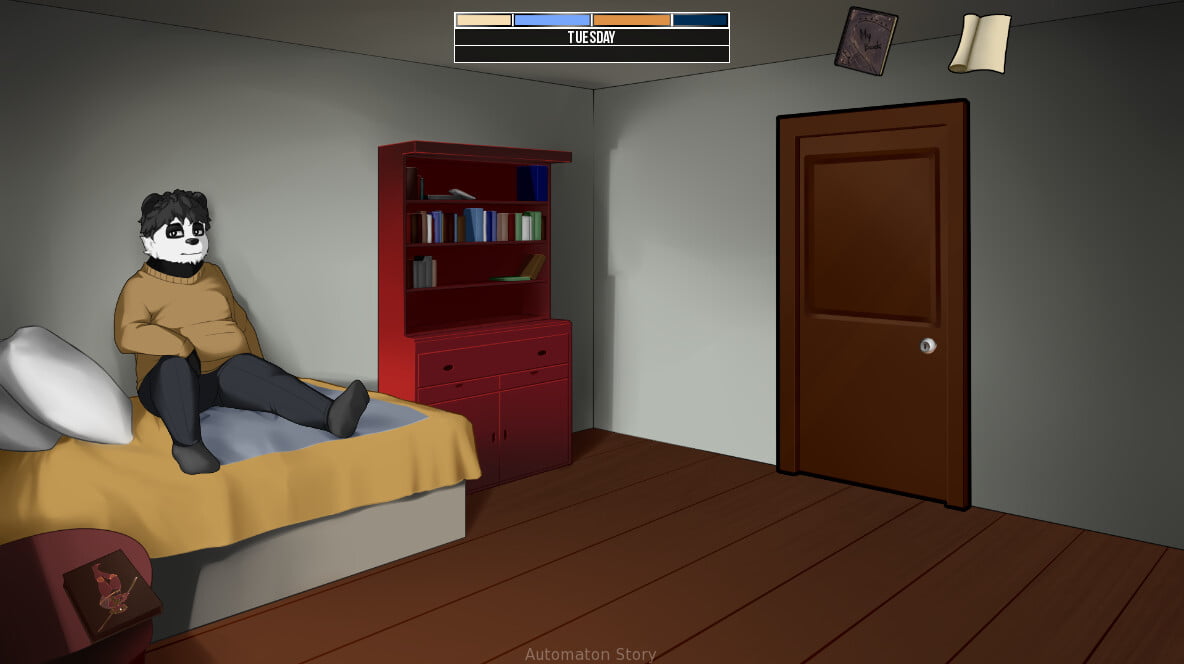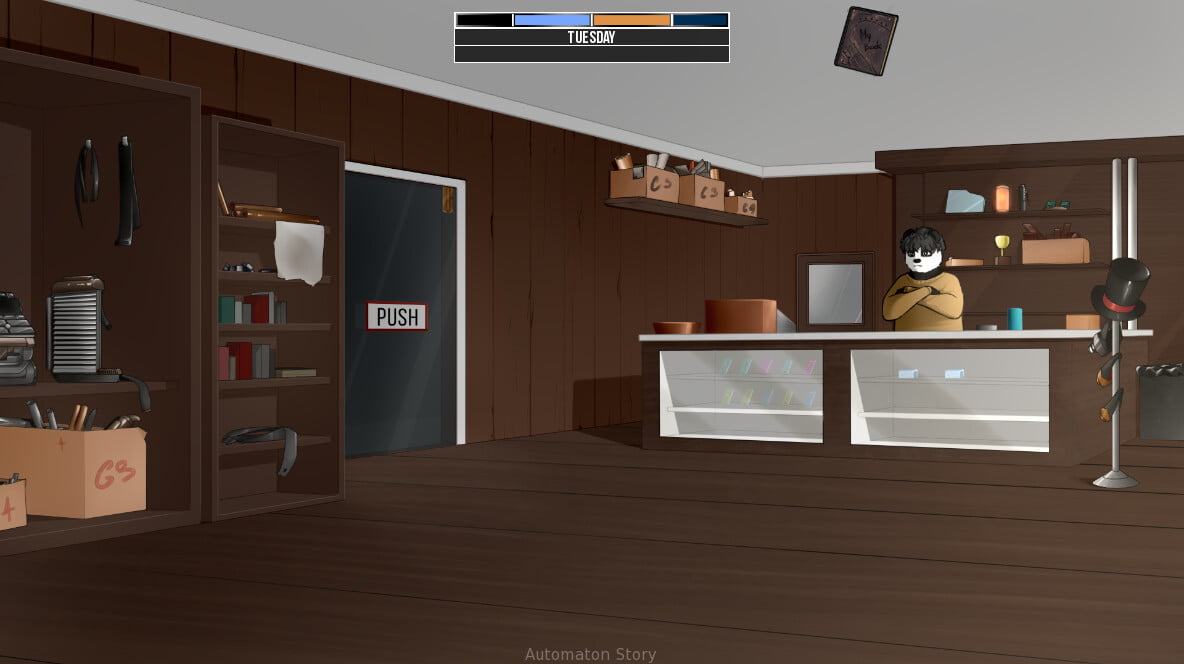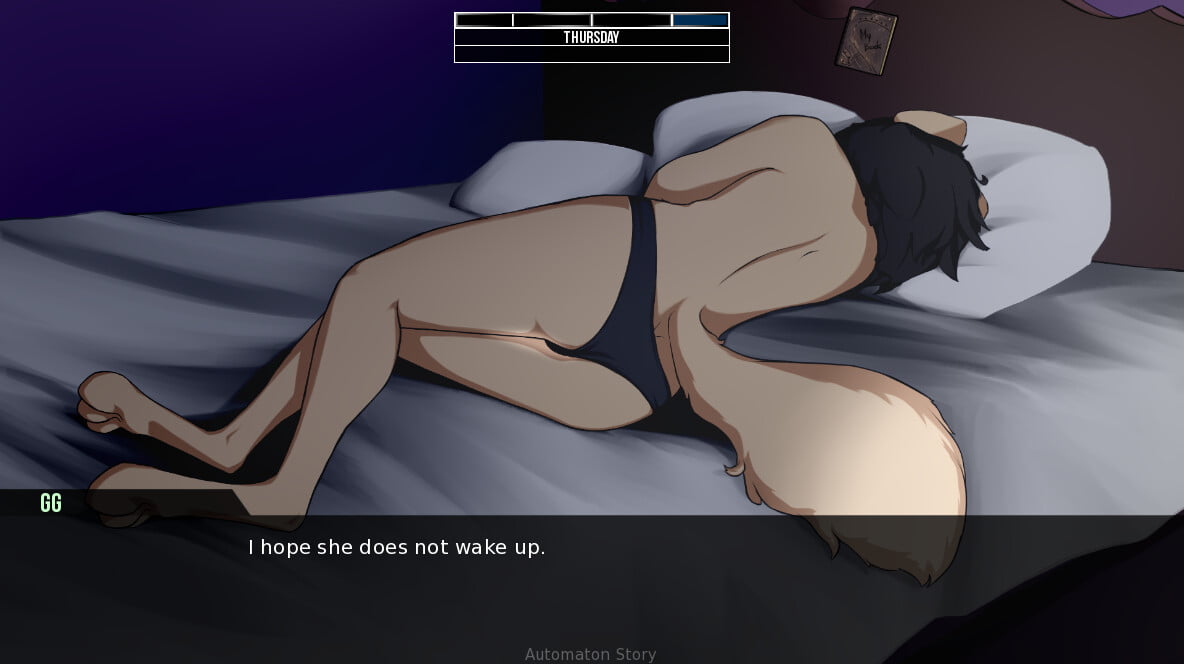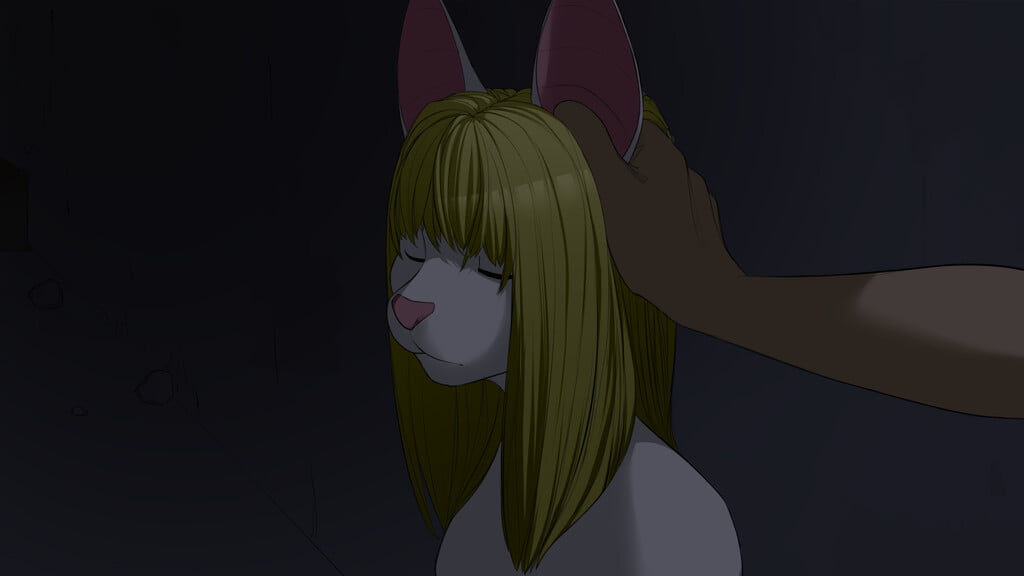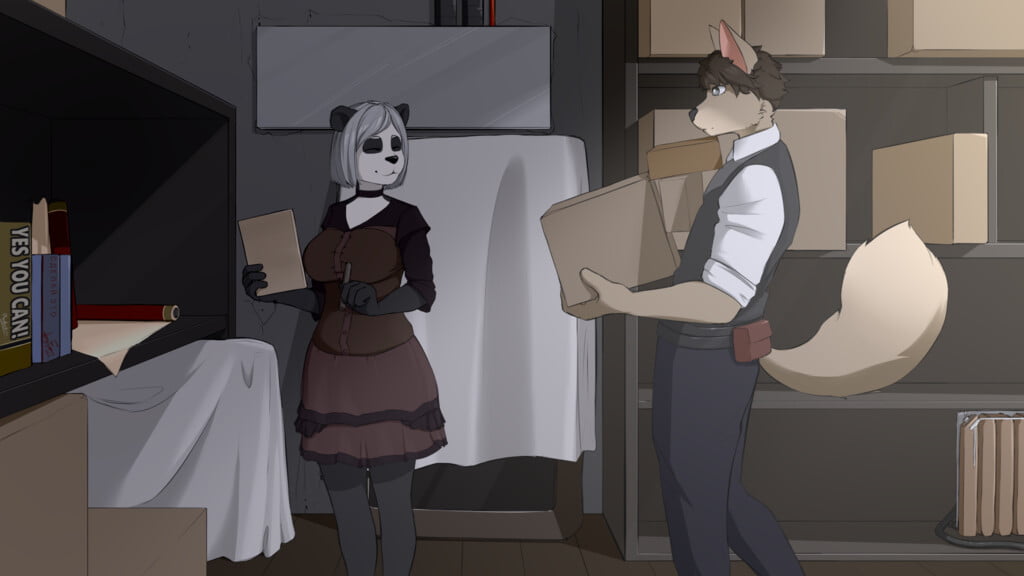 Automaton Story Adult Game Download Overview
The story of a guy who lives with his sister without parents. He suddenly finds a robot (automaton) that looks like a girl, but it is broken. The main character will have to repair the automaton and face the problems that she brought herself.
The game will have many other characters that you can interact with.​
Game Information
About
Release Date: 2021-08-15
Developer: AngryFur Subscribestar
Censored: No
Version: 0.1.0
OS: Windows, Linux, Mac, Android
Language: English
Genre: 2DCG, Male protagonist, Incest, Furry, Voyeurism, Animated, Creampie, Groping, Mobile game, Oral sex, Vaginal sex
v0.1.0
Added second date with Lauren, continuation of the plot with Lauren
(the date can be spent in different ways, stock up on wine to see all the scenes)
Added two 18+ scenes with Lauren
(depends on the choice on the date, affects the relationship with Lauren)
Bar redrawn (Bartender too)
Some characters of the bar are clickable and participate in the plot
Added sprite sketches for 8 secondary characters (3 in the bar and 5 in the school)
Added the location of the candy shop
Added sprites for 5 candy shop characters
Added a storyline with the bar and the candy store (brothel) that affects the main storyline
Added sketches of GG cooking in the kitchen
(and a few dialogues at some points in the game)
Added a gym to the school (depending on the time of day and day)
Added some interactions in the gym
Redrawn Karl (4 sprites)
Redrawn Spike (librarian) (2 sprites naked/clothes)
Redrawn arts with peeping on sister in the bathroom
Redrawn arts of Karl's visit to GG (both)
Redrawn sprites with Eve (4 sprites naked\school\sport) (Eva can be found in the gym)
Reworked the scenes with peeping on sister in the bathroom (several stages)
Minor conditions changes:

Now you can ask Lauren to change clothes and touch her ass only after a successful 2nd date
Some dialogue for the automaton and Lauren is available where they weren't before

The logic of the code has been slightly reworked and works better (fixes some bugs)
Some dialogues have been slightly reworked
v0.0.18
Reworked and added new sprites for:
MC
Sister
Automaton
Added a new character:

Eve (student)
Liza (principal)

Continuation:

Main storyline
Monika's storyline
Karl's storyline

New locations were added:

School club
Forest
Second floor of the library
Bar
Changing room at MALL

Added events:

To the school club
When sister changes
Instead of a masturbation scene in sister's room at night
You can accidentally see the changing characters in the changing booth
An alternative way to find a book for the sister in the library

Repainted/finished arts:

Sister in bed at night
MC helping Lauren at the store
Kiss MC and sister after breakfeast
Sister icons in replay and traveling together

You can give to automaton school uniform
You can buy clothes in the steam shop
Now I can bring clothes to sister for posing
Added 18+ MC x Automaton animation
Reworked animation when MC touches sister's ass at night
New book appearance for PC and mobile devices
You can take a few characters at once (in certain cases)
The old dialogue has been slightly altered, and new ones have been added (Questions during communication with sister in different places. For example, she can be called to the team if she is at school. Give her books if she is at school. Etc. Or a meeting between Karl and Automaton.)
v0.0.16 fix
Redrawn old animation with bro and sis at night in bed
New animation (continuation) with sis and bro at night in bed
New animation with sis and automaton (you can ask automaton to join sis)
New minor character
You can have a date with Sarah in the cinema
Small continuation for Sarah
Small continuation for the main plot
Small continuation for Monika
Added new location: Monika's house
Added some interactions for characters
Some small interactions
Script was improved
(Bug fixed with Sarah in the Cinema)
v0.0.15
New character Monika (sis friend) in different school and regular clothes
New character Taiga (teacher)
New 18+ animation with sister in cinema
Some sprites have been slightly adjusted
School is partially done
New quests added for new characters
Some new dialogues
Script was improved
v0.0.14
Finished some sketches (MC with Lauren in the store, MC finds the automaton on the street, the chief engineer and his room at the factory)
The storyline with Lauren continues (follow the hints in the book)
Sprites with Lauren (again) and Karl were redrawn
New location with a new character (Restaurant that is located above the factory. So far, only used for the passage of the storyline with Lauren)
Karl's kitchen redrawn (still a sketch, but now you can interact with Lauren in the kitchen (weekend morning))
Added short animation with Lauren in the kitchen (touch her ass)
Added corridor and Lauren's room. Lauren cleans Karl's room over the weekend
You can also find a sister masturbating sometimes at night (just a sketch)
Script was improved
v0.0.13
New animation with Olivia
Line animation with petting sis
Added replay room (all scenes are opened immediately for this version)
Line for 2 park locations (you can find Sarah there (evening in the weekends))
Sprites with Sarah and Lauren were redrawn (and new ones with Sarah added)
Some details have also been changed (some images)
A small continuation of the plot (Sarah, Lauren, Olivia's branch and the main plot)
You can spy on Lauren in the bathroom on weekends (evening)
18+ animation with Sister
18+ animation with Samantha
New dialogues (Sister, secretary, Master, Lead Engineer, Sarah, Olivia)
You can pet Sister (in her room)
You can change the speed of the text
Script was improved
v0.0.12
You can upgrade Automaton
Added animated scene with Automaton (Choose "Action" after upgrading)
Some illustrations were finished and some redrawn
The Secretary animation is repeatable now
You can take Automaton in your team (Some tasks have been changed)
Some sketches in the park and with Olivia
Added Library
You can find some books in the library (Incest book 2 – mandatory for sister masturbation scene, Synthetic blood blueprint – required to upgrade the automaton)
The storyline with Sarah has changed a bit. Before the blowjob, now you have to go on a date
You can take Sarah in your party after the automaton is repaired
You can choose the type of penis you like best in the game settings (You can change this option at any time)
Script was improved
v0.0.11
Added second floor of a shopping center
Added toilet on the first floor
You can see a random scene in the women's room with a 2/11 chance on weekdays (only one scene in this update)
On the second floor, you can chat with a small mouse (When you start collecting items)
In the cinema, you can talk to the seller about his sister and buy ice cream
You can flirt and buy flowers from a flower saleswoman (Flowers can be presented to Sarah or sister)
Automaton sprites were changed
In the shopping center, you can now see where you can click
Saleswoman was changed a little in steam shop
You can invite Sister to your team
1 Ivent with sister in cinema (with sis in team)
Script was slightly improved
v0.0.10_3
The script is slightly improved
Animation and arts with Secretary/Master and Sarah/MC were finished
v0.0.10_2
The script is slightly improved
Animation and arts with Secretary and MC in factory were finished
v0.0.10_1
The script is slightly improved
Animation and arts in Steam Shop were finished
v0.0.10
A new character you can meet at work (after helping Lauren), event & sprites
More interactivity with Automaton + short scene on the window (Action)
A small continuation of the Friend's chapter
You can talk with Lauren in dining room, when Karl works
One art is finished, many sketches are drawn
Art at the beginning now doesn't violate the logic of the game (Roommate at breakfast was redrawn)
Sprite Lauren has been slightly modified
The script is slightly improved
Some bugs have been fixed
v0.0.9

Android version is now official and supported. If you experience any issues with it, please note if you're on Android specifically if you report it. Several nicetites for Android users specifically has been added, like a close button when you click on areas that aren't visible/usable yet.
New scene with Lauren ( After you start collecting items, you can help at work in the presence of Lauren [look at hints] )
New scene with Automaton ( Take her to The Master )
Sketched park and Karl's house
Changed some completed arts
Interface was reworked for the android and pc versions
First meeting with Karl or Lauren can be different
You can't start working right after the conversation
You can sleep not only at night
Automaton sprites were slightly modified
Some bugs have been fixed
The script is slightly improved
v0.0.8
Sister's sprites were changed (2 new sprites with school uniform)
The script is slightly improved
In the mornings, she changes clothes at school (2 types)
School location appeared (only sketches, but you can find sister there)
New 18+ animation with sister (masturbating in bed with MC)
v0.0.7
You can finish the automaton!
The script is slightly improved
Try spying after finishing automaton
v0.0.6
New arts with sister (find tools slideshow)
The script is slightly improved
Finished Factory workspace
Rumors spread like wildfires, there's now someone sharing them in the Factory
v0.0.5
New 18+ scene with Secretary
The script is slightly improved
Dialogs improved
New sprite for some dialogs
v0.0.4
New character
New location
New 18+ scene
The script is slightly improved
Dialogs improved
You can find the last item
GUI appearance improved
Added cheat for money
2 new sprites
v0.0.3
You can find one more item. Go to the factory to find it
New 18+ animation with secretary and master
Minor changes in visual design
2 completed illustrations (Mart and blueprints)
v0.0.2
New character
18+ scene
Several completed illustrations
Some fixes
v0.0.1
1st Release
Download Automaton Story Porn Game
Keywords: Renpy Furry Porn Game, Incest Mobile Sex Game Download, Furry 2dcg XXX, Renpy animated Incest free