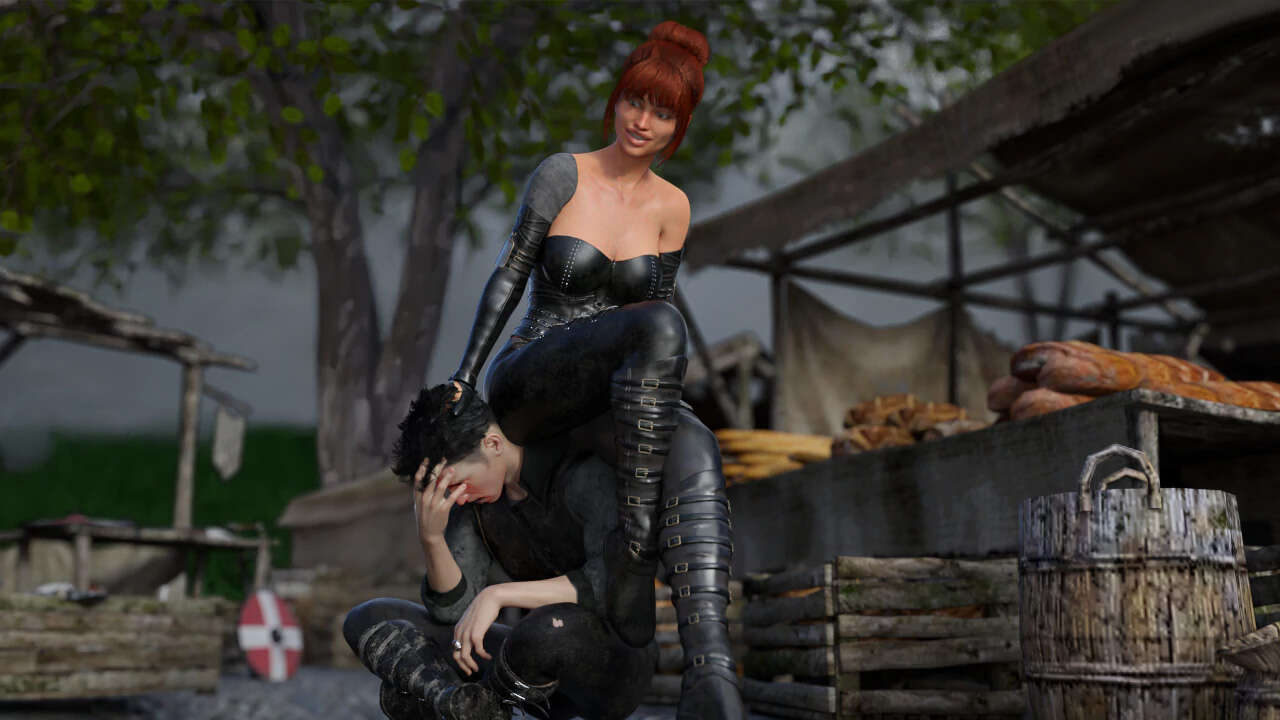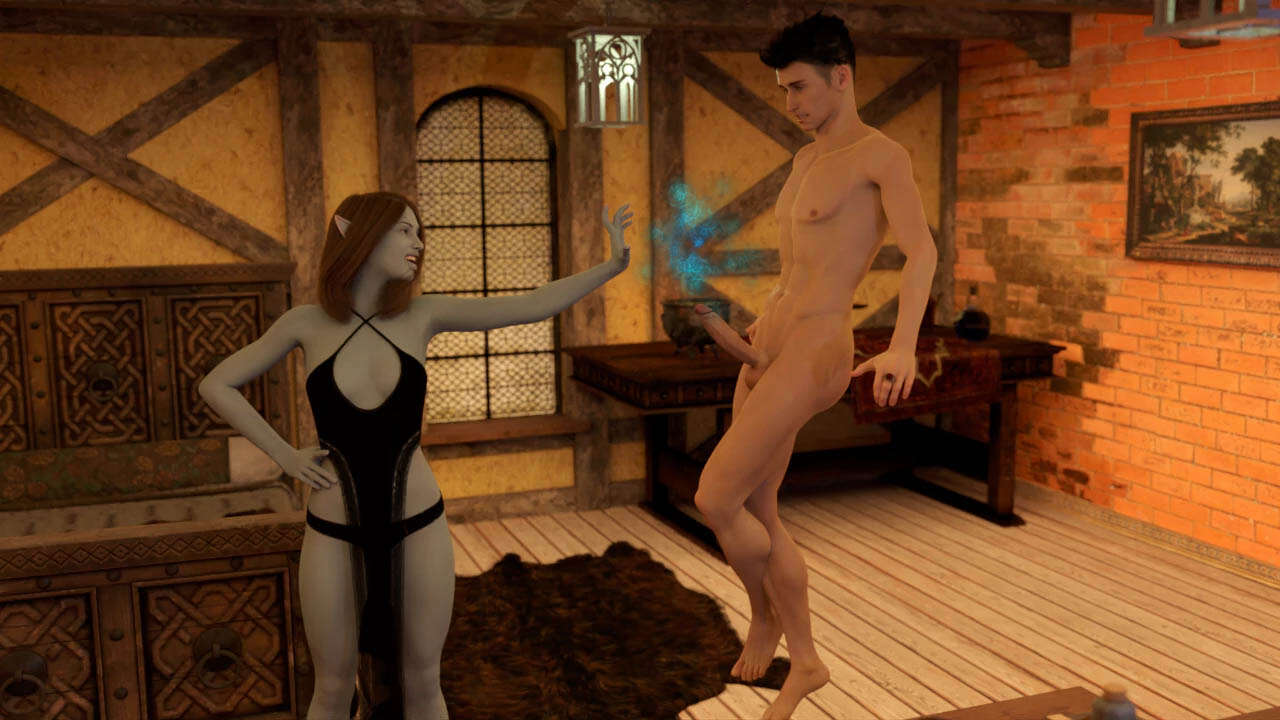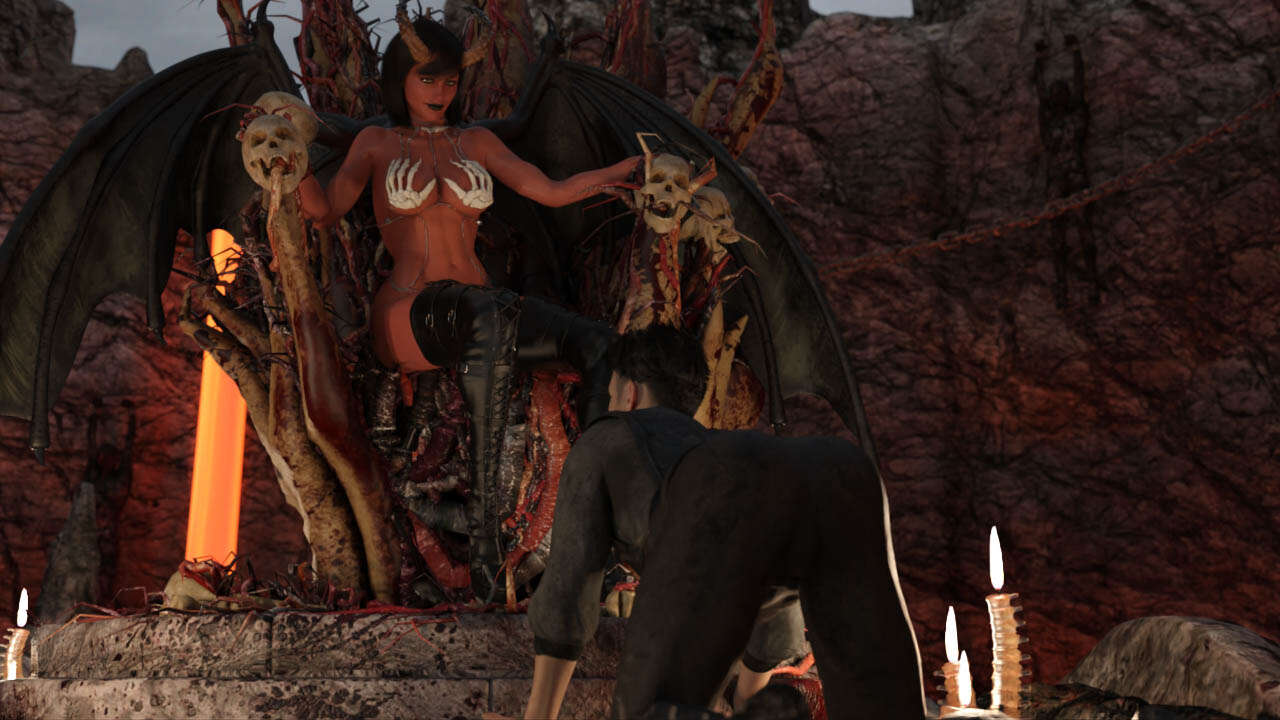 Town of Femdom Adult Game Download Overview
The game takes place in a medieval fantasy world. You are a farmer who lost his parents at a very young age. You are on your own and have to maintain the farm in order to survive. All means are good even if it means having to succumb to a few women and their dominant inclinations.​
Game Information
About
Release Date: 2022-08-29
Developer: jinjonkun/JonKunGames Patreon – Discord – WebSite
Censored: No
Version: 0.36
OS: Windows, Linux, Mac, Android
Language: English
Genre: 3DCG, Male protagonist, Female domination, Oral sex, Multiple choices, Masturbation, Futa (Optional)
v0.36
What's new:
~229 New rendered pictures
FootJob scene with Asha (About 400 line of codes/texts)
– 1 New scene after reaching a new level in Foot Job
Aryxia content (New scenes and About 600 line of codes/texts)
– You have now about 3 scenes. You will be asked to choose between submit or not if you didn't start a new game. Over wise, your previous choice with be taken in consideration and you will directly appropriate scenes.
– 1 Normal scene where you could jerk off on her
– 2 Submissive scenes

Mewen content (New scenes and About 650 + line of codes/texts)
– 2 Scenes where you can have sex with her and another one you can get fucked by her if you have Futa prerequisites (You should at least did one Futa job before) and you must also have fucked her at least once.
System improvement:
– A spellbook is now available in the Skills Menu. You can choose up to 3 skills when you fight. For now, only the first one is working (Soul Drain)
– Soul Drain is used to collect corruption for monsters when you fight. You need MP to cast it.
Divers:
– You can now wear a collar given by Asha. It's only providing some specific words when you will meet her at her shop.
– You can now decide to run away when you meet Amber for the first time at the market. You can still decide to work for her later on.
– You can now use Infuse in the inventory on Father Ring. This is only possible when you have collected minimum 20 corruptions.
– Before, you couldn't get Futa Mewen scenes if you didn't choose Amber futa scene at first when you went to the market for the first time. Now you only need to do one time a Futa Job to be able to enable Mewen Futa Scenes.
v0.34
What's news:
~190 New rendered pictures
Futa scene with Amber
1 New scene after reaching level 2
Bryanna (New scenes due to the previous vote)
Now when you sleep, you have a chance (20%) to get a scene when you wake up
4 Different scenes and including one where she will take money from you (Actually only 25 or 50)
Inventory Improvements:
Consumable items can now be stacked
When you bought an item before, the selection of this item was still visible in the inventory until you select another item and could generate some bugs. It's now solved
Goblin Camp:
You can now meet Nida and Mida at the Goblin camp if you choose to submit/continue to have fun with them during the event that occur after getting the 2 first ones with Oskana.
You can now hunt for them and gather "Raw Steaks" from Boars
You can also cook at the camp "Raw Steaks" in order to produce "Cooked Steaks". They provide more health but the most interesting part is that you can give it to Nida or Mida in order to get some humiliating and random scenes (Incremented and then reset)
There is about :
6 short scenes with Nida
4 short scenes with Mida
v0.31
New Content:
Oskana
When you defeat a certain amount of female goblins, you will be able to unlock a special event where you can choose just to get your reward or enjoying this moment by having a drink with Oskana at the tavern.
(There is 2 Scenes and counter is reset so you can get several times the rewards, scenes)
Heda
When you reach level 3 in relationship with her (By working wearing her gift outfit) you will be given the choice to access a special scene.
Bryanna
If you are submissive to her, you will be able to give her money and get humiliated with 2 scenes
New place
Tavern is now accessible in the Town. There is only few things there and a little scene when you enter the first time but as you will see, there is a lot of new options/scenes coming soon
Divers
Heda
Heda Maximum relationship level is now 3 (Accessible only if you work using her gift outfit)
You can now earn money (10 Estenia) if you decide to work using the outfit Heda gave you.
Bryanna
You can now give money to Bryanna in order to improve her lifestyle and get some scenes (If you are submissive with her)
Fight Module
The fight icon has changed to identify that's a fight area and not just an normal event
You need 25 energy to engage a fight.
Sleeping will also regen your HP and MP
You can now use submit.
You can now level up by fighting. The experience and your level is visible in the inventory. The experience needed to reach another level is 50% (If you need 100xp to level up from level 1 to level 2, you with need 150xp to level up from level 2 to level 3 etc…)
– Leveling up with increase the stats as following :
* HP + 10
* MP + 5
* Then you will be able to choose to upgrade between the ATK, DEF or MDEF by 1
PS: For the moment, The experience and money you can get from fighting is "Buffed" so it mean you can farm easily to get money and experience. (This will change in the future)
v0.30
What's news:
~65 New Renders
Bryanna
1 new short scene when you will sleep again
Heda
1 new short scene when you do normal work for her
2 new short scene with a new way to work for her
New Features:
Inventory: This is something really new added to the game. This is linked to the continuation of the story. Your inventory will now also show some useful information such the items you currently have, your level etc… And what you are wearing… I don't want to talk a lot about it but you should give a try by talking to Heda at the market.
You can sell and buy items in the shop.
After getting the inventory, you will be able to try the fight feature by exploring the forest. This is just a preview of this feature as it takes me a lot of time implementing the inventory plus creating a battle system.
Fixes:
Fixed exploit/bug to get more than 100 of Energy.
Fixed a bug where you could interact with things behind the skills menu etc…
Divers
Added a Menu button so you should not have anymore problems on mobile devices to load and save your game progression.
Added specific renders/pictures when you sleep so you will have a better understanding if you are getting cold or not.
v0.25
What's new in this version:
220 rendered pictures
Several Animations
The story continue a bit after where it stopped previously
Depending if Bryanna survived or not you will have different options, scenes available. I won't spoil too much and will let you try yourself. There is also now scenes that can be unlocked depending of your level in some sexual/fetish skills.
New Job : Foot Job
This new job is available at the market and will involve 9 characters and is similar of what you could have seen during the beggar job. Scenes are unlocked if you met some peoples and more scenes for some characters can be unlocked reaching more Feet Levels
v0.20
What's new in this version:
230 rendered pictures
16 "Small Animations"
The story continue at and after : DAY40
There is only one scene added to the game but this one is really long and you will have different choices, scenes. It's a scene with more than 200 rendered pictures. I didn't estimated the time to get to the end but I wish you will find enough content to enjoy.
Divers:
– A new intro has been added at the menu of the game.
– A skip button has been added during the mini game phase with Mewen.
– The text is slowly starting to adapt to your choices. For example, During the beggar job and Asha, if you accept to kiss her boots, she will keep it in mind when she will see you again there.
– Bryanna Tax got reduced if you are rebelling against her.
Day 20: From 150 to 125 Esthenia Coins
Day 30: From 175 to 150 Esthenia Coins
– There is now a hard pause (It mean that you cannot skip this part) when you level up (Futa and Ballbusting Job). I did that so you won't miss that you leveled up for these jobs.
Fixes:
– Fixed some typos and bugs
v0.15
What's new in this version:
Special Event: Mewen, the night elf
You can unlock Mewen place by doing the beggar job from Day 30. She is a night elf living somewhere in the Forest. You will have the opportunity to meet her and become somehow useful to her.
There is 3 main fetishes/themes with her: Normal domination using magic, Foot Worship, Futa (Only available if your worked for Amber and has an optional golden shower scene)
There is in total 6 Scenes
– 2 Normal domination using magic Scenes (2 Options).
– 2 Foot Worship Scenes. (One is a locked/hidden scene. Only accessible if you do the Foot Worship and the Futa scenes.)
– 3 Futa Scenes. (One is a locked/hidden scene. Only accessible if you do the Foot Worship and the Futa scenes.)
Minigames
– I have added a short mini game in the first event/scene with Mewen. You will have to reach a certain score by pressing space bar at the right time. There is no "bad ends" but your score will only return to 0.
– Another is to collect herbs for her in the forest (make sure you unlock the forest by doing the woodcutting job on the farm).
To my point of view, it's adding a bit of gameplay, it's not difficult at all and no grindy. Please share your opinion in comments (I will probably do a Poll for that as well) If you like it, I will add different patterns, more difficult etc…
v0.1 Part 2
What's new in this version:
Main story continue:
Day 30 is ready with the tyrannical Princess Bryanna waiting for you. There is two paths (2 Scenes and 6 Animations) This is the beginning of the consequences that your choices may have.
New Job, Beggar:
You can now beg at the market using only 10 energy. Earning a small amount of money is possible but not guaranteed. I have set up something special in this work. By default, you can only see 3 Scenes (Amber, Heda, Asha). You can unlock more scenes depending girls you met during your other Jobs. For example, you met the Asia Futa girl during the Futa job, you will have then a chance to see her while begging. I have implemented scenes for all of them! (3 Futa Girls, 2 Ballbusting Girls). There is choices in some scenes, animations (7 Actually). I hope you will like it.
Special Event
From Day10, you can unlock the access to the Forest. You can discover it by doing the chop wood job. There is a chance to get it so you should try few times. I won't spoil so I will let you watch the scenes and would like to hear about what you think about it.
Divers:
I have made a rework of pratically all the tooltips. (At the farm and the market) It's cleary better looking to my point of view compared to the previous tooltips from the buttons.
I have also added a video when you will start a new game to promote the Patreon page. I think it is also better and more professional than what I had before. You can skip the video after ~10sec and will be notified on the screen.
v0.1 Part 1
177 Rendered images
– 1 New normal scene with Asha + 1 Special Scene when you level up your licking skill.
– 5 New normal ballbusting scenes (Wih make 6 in total with the first one from Amber)
– 1 New Futa scene + 1 Special Scene
– 1 Special Scene with heda when you level up your relationship with her (I will add in a future update a way to see the level of your relationship with her and other girls)
– 1 Normal Scene and 2 Special Scenes with Bryanna (Depending of your choices)
– The events are at Day 10 and Day 20 and there is no more after that.
Story:
Regarding the story, there is not much more of it right now. The game "at the actual state" is similar to a sandbox. You can do what you want, where you want and enjoy the content without worrying too much yet.
The story start a little bit with the arrival of Bryanna who is a Tyrannical Princess and while travelling, came across your farm and decided/realized that this would be a perfect place to put these slaves and these horses. The real reason is that she can't stand that a man can have the freedom to own a property on these lands knowing that she herself has to suffer the tyranny of her father, the king.
She is indeed a princess but far down the hierarchy and can hardly claim the throne. She will arrive from the 10th day and will come back each 10 days to collect taxes from you. If you refuse or can't pay, you will end up killed by his princess guard. If you pay, she will continue to humiliate you and will probably want to abuse you even more by raising taxes (Because her goal is that you lose your farm and that the introduction of a tax is a "legal" excuse to evict/kill you and get your land back.)
I'm still working on it but this is also a way to add some additional management about the money you spend.
Changes:
– Added some sound effects to some scenes and jobs. (Ballbusting one for example, Feeding your animals etc..)
– You can now change your mind with Amber and do the job of Ballbusting or Futa no matter what choice you made at the beginning.
– You can now get paid depending of your Fetishes, Sex level. Level will automatically increase after getting some experience. (It could be adjusted depending of feedback I will get etc..)
– I have made a full rework of scenes. You have now to click a button to end the animation, you will be notified with graphic effects when you are earning money, leveling up etc… There is much more text even in basic scenes and more impact in some animations which is more work but something which is more in "my style".
Fixes:
– Fixed the problem with earning money at the Ballbusting work.
– Fixed some scenes where the face of Main Character was too "red" (New renders)
Demo
There is already 110 Rendered pictures
5 Futa Scenes
3 Ass/Pussy Licking Scenes
1 Ballbusting Scene
2 No category Scenes
Download Town of Femdom – A Reluctant Hero Porn Game
Keywords: 3D RenPy Adult Game, Futa Oral Sex Mobile Game, Android Sex Games Free, Sandbox Female Domination Footjob