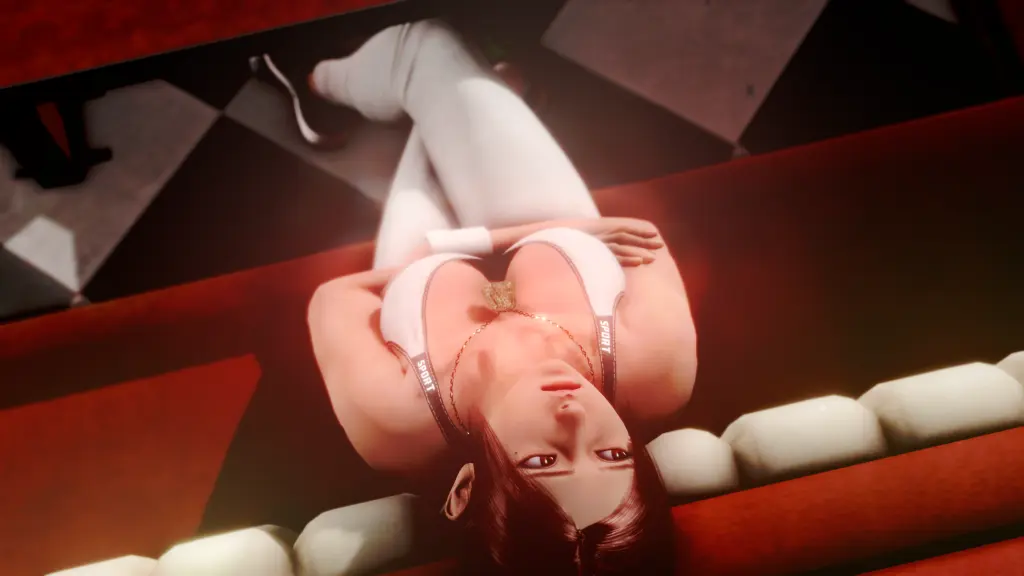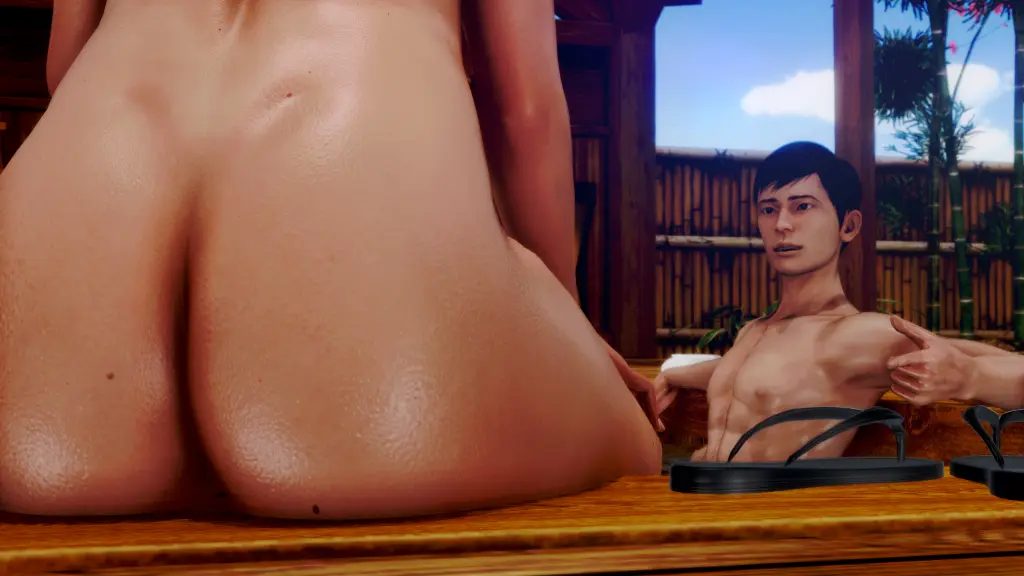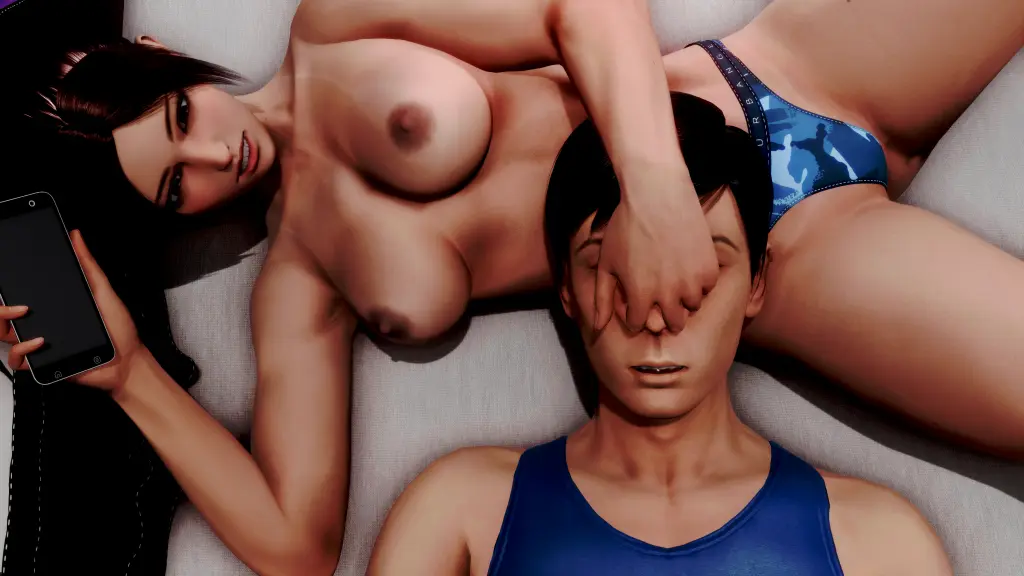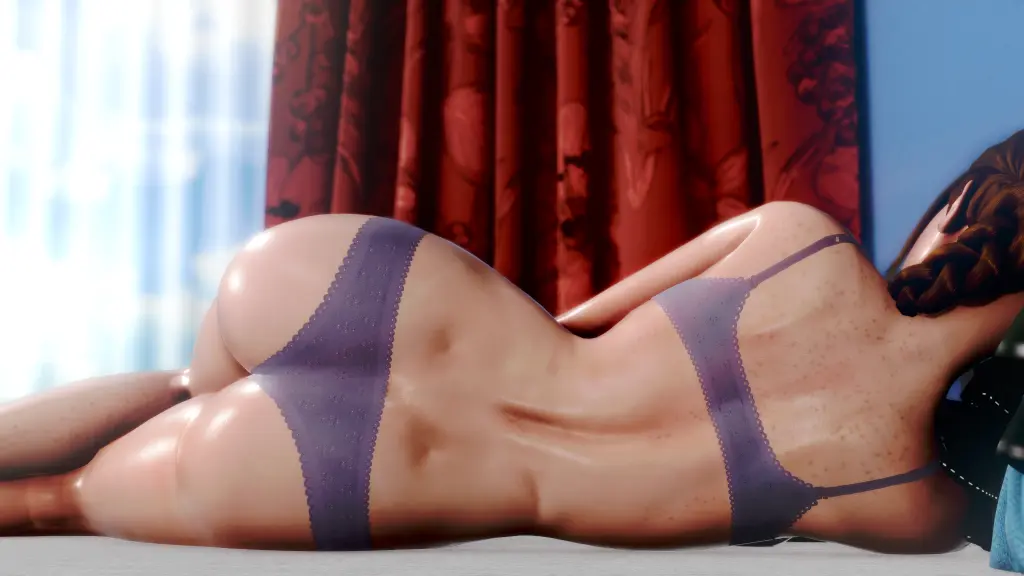 The Inn Adult Game Download Overview
The Inn tells the story of down on his luck kind of guy. He's been living by himself in the big city ever since his TOTALLY NOT father kicked him out of his house at the age of 20. Since then, he's been living a really miserable life… But it's all about to take a 180º turn when he meets a certain person one night (yeah, cliché, I know, sue me).​
Game Information
About
Release Date: 2022-09-05
Developer: Lykanz Patreon – SubscribeStar – Discord – Picarto – itch.io
Censored: No
Version: 0.08.09
OS: Windows, Mac, Linux
Language: English, Portuguese
Genre: 3DCG, Male protagonist, Ahegao, Animated, Big ass, Big tits, Cosplay, Creampie, Footjob, Handjob, Harem, Humor, Lesbian, Masturbation, MILF, Oral sex, Romance, Stripping, Teasing, Titfuck, Transformation, Vaginal sex, Voyeurism, Slice of Life, Silly, Memes, Redheads, Bigus Dickus, Robots, Redneck, Muscle Girl
v0.08.09
What's up people?
Oh yeah, it's finally here!
This is the release of the FULL 0.08 Update (aka Luana's update)!
As with previous FULL releases, this one doesn't come with any new content and, instead, is meant as a polishing of the entire update and addition of new features that weren't possible during the actual development cycle.
This release comes packed full of bugfixes and new stuff asked by the players. Here's the highlights of it:
1 – Revisited Val and Joana's updates.
"Wait, isn't this a Luana update???"
Yeah, yeah, sue me…
Anyway, this is something that was asked by some players who felt like the aftermath of Val's and Joana's updates were a bit forced on them.
So now you can play their entire updates and just be a nice guy without having them throw themselves at you.
2 – Custom Main Character Surname.
This is another thing that was asked by players who didn't like how stupid MC's surname sounded.
To be fair, it would only make sense if they kept the default name "Mike", and even so, it's sort of a 13yo humor.
So yeah, now you can give the protagonist whatever surname you want, no more being called "Mr. Lítoris".
3 – Toggleable Notifications Pop-up.
Another feature asked by players.
Some people felt like the little pop-ups that showed up whenever soemthing happened during the game were distracting and annoying.
So now you can selectively toggle them on and off at your leisure.
4 – Fixed a major issue in the PT-BR translation.
It was recently brought to my attention that some strings and dialogues in the brazilian portuguese version of the game weren't being properly translated.
That was due to an oversight on my part and has been fixed.
5 – Fixed a major issue in the Movie Night event.
Previously you were able to do all the movie nights in one go during Day 9.
That was added, at the time, so people could see all the content without having to way for new chances to do movie nights with the girls.
This feature was removed during 0.07 development because now you would be able to repeat the event.
I didn't predict that some people would have already done all the movie nights and would end up stuck at the screen where they would select which girl they wanted to watch the movie with.
This has been fixed and, if you ran into that issue, a screen will be displayed on loading your saved game to help you fix it.
———————————————————————————————————-
That's the most important bits, but here's a full changelog if you're curious:
Revisited Val and Joana's updates to make all the sexual interactions in them completely optional.
Added a special bit of meta dialogue to Linda's 3rd SMS talk if the player hasn't had sex with any of the girls.
Introduced the ability to give the Main Character a custom last name. No more being called Mr. Lítoris!
Added a new viewing mode to the Pin-Ups, Commissions and Replay Galleries. Now you can view them by categories. This feature is toggleable from the main Extras screen.
Added toggleable options to activate or deactivate the pop-up notifications. This is found in the Options Screen.
Modified (hopefully) all screens that had frames in them to use the same frame image. Everything now follows the same design.
Added scrollbars to every screne that has either a viewport or a vpgrid.
Modified the Save Screen so elements of it are more readily readable.
Modified the Options Screen to accomodate changes made due to the addition of Notifications Settings.
The UI elements of the Comissions and Pin-Up galleries will now disappear after a while and reappear once you hover over the area they're located.
Added Scrollbars to the Commission and Pin-Up galleries for images that are bigger than the screen.
Fixed every string that wasn't being shown translated when playing in PT-BR. (Big Thanks to zerodead for pointing it out and providing a list of all untranslated strings)
Updated all the replays in the Replay Gallery to reflect the changes incorporeted in this update.
Fixed an issue where players would get stuck not being able to select a girl to watch the movie with during Luana's day.
Fixed a bunch of other minor issues that have been reported.
Updated the Wardrobe System to include some outfits that should have been added in previous updates.
Remade all the Wardrobe Previews to include the new outfits.
Remade all the Wardrobe Icons to include the new outfits.
Remade all the Profile Backgrounds to include the new outfits.
Reworked the Wardrobe Screen so it's more intuitive now.
v0.08.08
What's up everyone?
Here's the next BETA release for the 0.08 Update!
This BETA marks the end of Luana's update.
All the events in it are finished and it can be played from start to finish.
This version comes with a different number of events depending on what you did during previous updates:
1 new event by default
1 more event if you accepeted Luana's feelings in the previous BETA
1 more event if you count the third and last chance to get a movie night
It also comes with the third and last morning SMS talk with Linda, which happens at the start of Day 13.
v0.08.07
What's up everyone?
New month means new BETA, so here we go!
This is the penultimate content BETA for Luana's update, with her full update comming to a close in the next one that'll be released in August 1st.
This BETA comes packed with 1 new, average length, event with everyone's favorite tsundere! With her emotions bubbling up inside and an unavoidable confrontation looming on the horizon, how will our heroine deal with it all?
This BETA was also built with the latest Ren'py version, which will hopefully fix the issue many people were having with animations not playing that was introduced in the previous Ren'py version
v0.08.06
It features 2 new events that explore a bit more of Luana's weird feelings towards the protagonist.
I even sneaked some bits of fat cat lore in there.
v0.08.05 fix 1
What's up people?
Here's the next BETA release for the 0.08 update!
This BETA comes with 1 new event.
It's a pretty cute and somewhat wholesome event featuring Luana having some arcade fun.
This BETA also comes with a new replayable minigame!
It's a simple rhythm game in the same vein as DDR, FNF and osu!mania. Not as complex as any of those, but it's still pretty fun for what it's worth.
This minigame is the "undertake" I talked about in the last devlog. I've been toying around it since Val's update, working on stuff and testing new things on and off since.
Sadly, due to some Android limitations that I couldn't work around in time, this minigame is only available for the PC and Mac builds.
It's still far from being perfect or to even hold a candle to the games it's inspired in, but as I said, it's still pretty fun, considering the entire Ren'py environment and my somewhat amateurish/non-professional programming knowledge.
Developing it was extremely fun and helped me learn a lot of new stuff related to how Ren'py works and programming in general.
I will probably revisit it some time in the future to add new things or refine other aspects of it, but that won't happen any time soon, right now there are more pressing matters in the main game that need my focus.
v0.08.03
Continuation of the events for Luana's update.
1 new event.
10 small and skippable memetic events.
Turned the text in the Checklist into actual buttons (Normal Mode).
Fixed the nameplates positioning on the Android build.
v0.08.02
1 new event
Added a checklist feature to the Navigation System (Normal Mode)
Remade the animation for the Main Menu buttons
Reworked the Quicksave Menu
v0.07.10
-Polishing and Tweaking Update for 0.07
-Added Replays for all the important scenes for Joana's day.
-Fixed some file structure issues with the Clothing Selection options in the Replay Gallery.
-Added a Commissions Gallery.
-Rework (yet again) the code for the Pin-ups Gallery.
-Complete rework of the music Gallery.
-Remade around 80 images for the Spa portion of Joana's update.
-Items in all Extras Galleries are now displayed in groups.
-Added thumbnails for all events in Joana's update.
-Reworked the Notification System.
-Fixed an issue where the game would crash during group SMS message before the movie night event if the player didn't see Val's message before leaving the spa.
-Fixed Val being in the bathroom when the player and Joana come back home from the stargazing.
-Reworked the Fetish Selection Screen.
-Added more useful info on the Save screen.
-New fetish added to the fetish list. (Futa)
-Remade 3 Day 08 animations that were, to be kind, pretty subpar.
-Implemented VN Mode throughout the entire game. (New Game Required)
-Revisited and improved dialogue flow.
-Replaced around 90% of the game's music and sound effects.
v0.07.09
Ninth and Final Beta for 0.07
Conclusion of the events for Joana's update
One new event
New options at the Replay screen
You can now unlock all replay scenes in the Gallery
Can do one more Movie Night at Joana's house
Added a second location for saves in Android builds
Added a new option for Val's path during movie night
Added conditional dialogue to Joana's path during movie night
Added an "In Progress" visual hint to the girl selection screen that shows up when a girl day is still being developed
0.07.08:
Eighth Beta for 0.08
Two new events.
Continuation of the events for Joana's update
0.07.07
Seventh Beta for 0.07
Two new events.
Continuation of the events for Joana's update
0.07.06:
Sixth Beta for 0.07
Continuation of the events for Joana's update
One new event.
Reworked Sex Screen
Revisited all sex scenes for Val's day and added dialogue to them
Revisited Starcucks scene during Val's day
Updated Ren'py to version 8.0 (Python 3)
Reworked bits of the code to accommodate Python 3 changes
Reworked the Credits Screen
Created/Reworked a WIP Screen
0.07.05
Continuation of the events for Joana's update
2 new events
0.07.04
Continuation of the events for Joana's update
2 new events
0.07.03
Continuation of the events for Joana's update
3 new events
0.07.02
Continuation of the events for Joana's update
3 new events featuring Val, Linda and Luana
0.07.01
Start of Joana's focused update
2 new introductory events
0.06.11
Fixed issue with the Spoilers feature in the Replay Gallery
Fixed issue with Linda Mae's Wardrobe
Fixed issue with Cindy's Park Talk event
Fixed misleading text in the Fetish Selection Screen
Fixed various dialogue typos
Added an "End of Content" message
Completely removed all the Online Features from the game
0.06.10
Polishing and tweaking update.
Profile Backgrounds, Pictures and Clothes for Cindy and Jessica.
Wardrobe code, icons and previews for Cindy and Jessica
New clothes added for Val (3 Clothing, 1 Swimwear)
New clothes added for Main Character (1 Clothing, 1 Swimwear (dependant on player's choices))
Reworked the way the Wardrobe System works so clothing previews are displayed even if the character doesn't have the required Affection, Lust or Karma points to wear them.
Revised Wardrobe System Tutorial to reflect the new changes.
Added Edgescrolling to the massage minigame (better late than never, right?).
Added missing Event Log Thumbnails for 0.06 events.
Added conditional navigation flavor text for the entire update.
Added replays for the entire update in the Replay Gallery.
Added Sound Effects and Background Music for the entire update.
Added a new field to the Preferences Screen that let the player change the speed in which the dialogue animation plays.
0.06.9
Finishing event that wraps up the entire update.
New girl introduced: Jessica. She's Val's friend from college and a party girl through and through.
Recoded all the images for the Android version of the game. It's a lot smaller now and, hopefully, should install without issues.
Unlocked Profiles and Wardrobe for Cindy and Jess (Graphical elements to be added in the next update)
0.06.8
Continuation of the Events for Val's Day. 3 new Events!
Recoded all the video files to use VP8 codec instead of VP9, hopefully this will fix slow videos on Android devices.
0.06.7
Continuation of the Events for Val's Day.
Reworked the screen where you configure Luana's Cat's fur and name during Day 09 so it works better on mobile devices.
Partially enabled the Shopping Screen on the Phone System. As of now no store is available, but you can check out the ad-like system for friend's patreon pages!
v0.06.6
This Beta brings 2 new events!
One of those events brings some more backstory on Cindy and her relationship with Val and the other one gives us some insight on Val's personality, showing a side of her that isn't often seen.
This update also moves in to the last part of the weightlifting competition and to the final portion of the update overall.
v0.05
What's up my dudes and dudettes?
So, here we are huh? The day has finally arrived!
It's with great joy that I bring you the official release of the v0.05 update for The Inn!
This update is quite special for two reasons:
1 – It's the first update that brings new content to the game since November 2018 and the dreaded Halloween Special. Sorry for the long drought.
2 – To be honest, the technological jump that this update has from v0.04, or even from Beta 4, is astounding.
This update also brings major changes to game mechanics, image quality and QoL additions. I won't talk about them here because that would only make this post bigger, but you can check the development update posts I made!
Also, while this update is fully compatible with saves from Beta 4 and you'll be able to enjoy it to it's fullest from them, I'd highly recomend you to start a clean, new game to enjoy all the new Quality of Life additions from the start.
The main element of this update is content for the entire Day 9 of the story. It comes with 9 events that span throughout the entire day (one of them even has 3 different variations)!
Download The Inn Porn Game
Keywords: Best RenPy Porn Games Download, Lewd Incest Harem Games, Android Transformation Group Sex, Mobile XXX Sex Game Mega Download