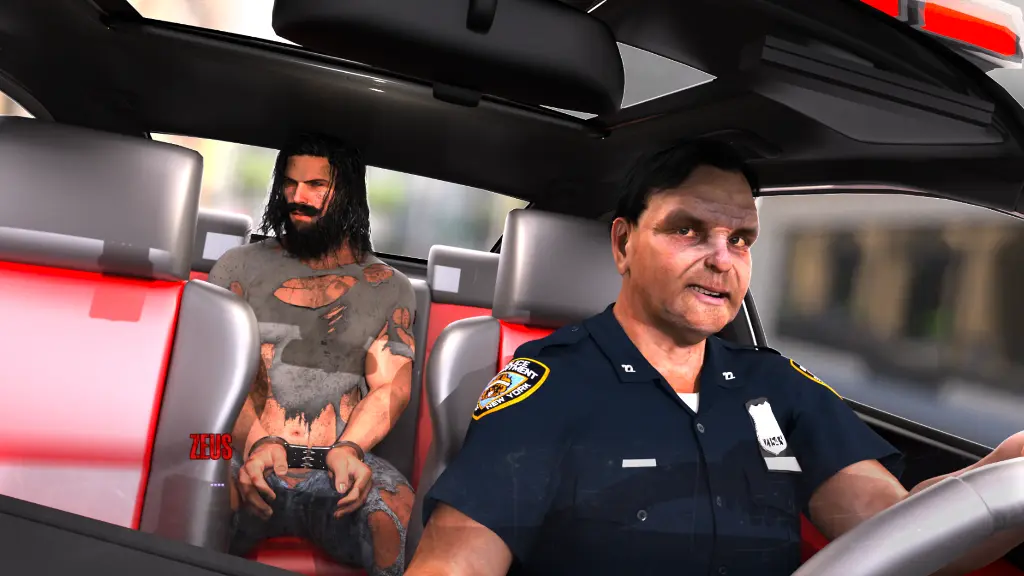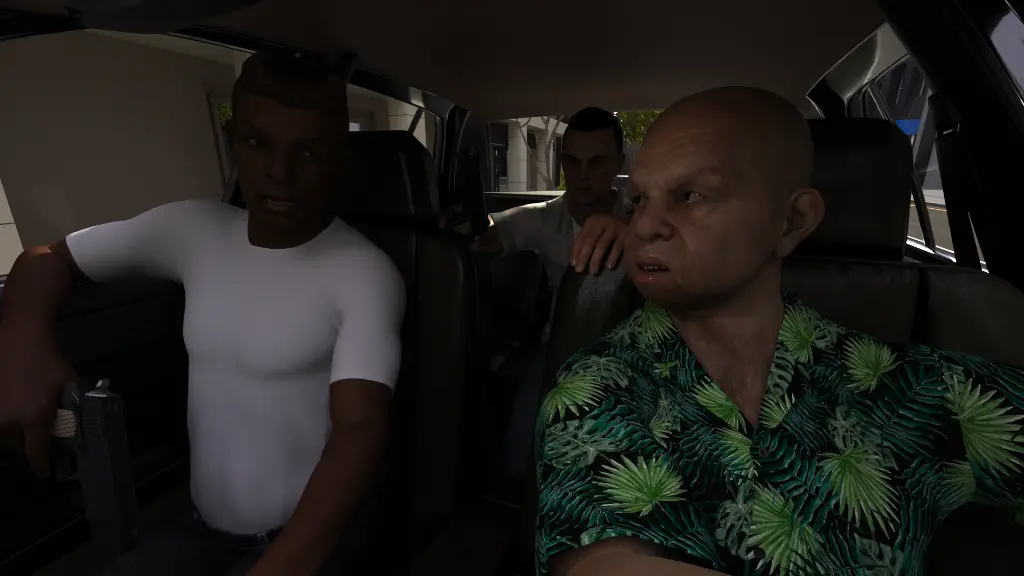 The Bum Adult Game Download Overview
A former drug cartel gang member just out of jail finds himself on the street with no money, no home, and possibly no future… Will he be able to survive in the cruel world of The BUM where there is a lot of lawlessness? Will he be able to become a normal person, or will he remain a bastard? Just do it!​
Game Information
About
Release Date: 2022-09-04
Developer: JTStudio Patreon – Boosty – Subscribestar
Censored: No
Version: 0.5
OS: Windows, Linux, Mac
Language: English, Russian
Other Games: Gordon
Genre: 3dcg, animated, male protagonist, graphic violence, big ass, big tits, sandbox, multiple endings, milf, point and click, oral sex, groping, teasing, footjob,
0.5 beta:
Added Karen's story (Relationships, and the game walkthrough has progress and regression).
Passage has many options (NTR inclusive, completely avoidable)
Fixed a bug with the appearance of Karen and Diego at gateaway
Fixed several graphical bugs with Maria.
Some locations have been replaced with new ones (improved graphics and surroundings)
Fixed several syntax errors
Added new game logo
Fixed a bug with the appearance of the dialogue button with Diego at Eddie's house
Fixed a bug with Maria's picture shifting when she first appeared in the game (meeting with Nester)
Changed entry options to Eddie's house
Added many music tracks to different situations
Martha's reaction bug to various player statuses in the shop has been fixed.
Added two new characters
Fixed several bugs when initializing the game
Added beach event with Garnett, Jacqueline, and Enrique
Added new achievements in the form of bonus renders in 4K
Fixed a bug with sound during a party at Hector's penthouse
Added an event with Garnett at Hector's penthouse party
Added an event with Bridjet at Hector's penthouse party
Added an event with Karen at Cheap apartment
Changed the cheat menu (removed a bug with the menu going beyond the screen borders)
0.4.7 beta:
Added a new story for Barbara(Passage is not easy. It's available in two modes with many variations).
Many locations have been redone (improved graphics)
Added a slideshow in the main location of the city. Now the city looks more lively.
Added some logical dialogues with Bridget.
Changed intro (added new renders)
Changed transition time between locations
Removed a bug after a fight with a guard in the bank (The screen with the stats did not disappear)
Fixed a bug during the provision of services in a cafe(Payment was not correct)
Added many new mechanics related to the movement of the main character around the city.
The character's stats have been reworked and affect the calculation of time and movement speed.
Added a random event in the alley
Added a random event next to the bank
Fixed a bug with the degradation of Karen's relationship.
Added two new locations
Added reactions to the stats of the mc for some characters
Now you can eat at Nestor's house (Added event with Maria)
Added an event with Karen and Diego in the alley (the full version of the event will be available in update 5.0)
Added a scene with Sandra(+18)
Changed some buttons and icons
Added a new item(wine)
Removed another bug with Bella in the store (Sprite did not appear in the morning)
Some algorithms for moving Bella to different locations have been changed.
Fixed several bugs after the fight with Teo
Added event in Hector's penthouse(the full version of the event will be next updates)
Added the ability to receive rewards for various achievements in the game in the form of 4k renders with your favorite characters. Renders will appear in a separate folder in the main directory of the game. Attention! Only those who play without cheat mode will have this opportunity.
v0.4.5 Beta
N/A
v0.4
Changelog 0.4 beta Hot Fix 1:
Removed debug bug in Bank
Fixed a bug with the arrival of Abigail in a cheap apartment for Catalina's place
Changelog 0.4 beta:
Added two new characters
Added new Garnett story(Relationship with Garnett has Progress and Regression)
Added Satisfaction System
Added bonus scene(18+) with Maria.
Added new music tracks
Changed intro
Changed and improved several locations
Fixed a bug with moving to another location after using the garbage cans in the alley
The points system has been reworked
Reworked some events in the bank
Reworked text animation
Fixed a bug with a bus ride (the sprite was displayed incorrectly)
Added video inserts
Improved graphics in several locations
Improved some algorithms for working in the bank
Added many interactive reactions with different characters.
The Bank now has a toilet.
Fixed a bug with the appearance of the dialogue button with Karen and Diego at night.
Fixed a bug while sleeping in the old plot(black screen)
Changed the position on the screen of some entry point buttons. Now in a state of drug or alcohol intoxication, it will be easier to hit the right button (meaning the main character).
Changed the chance to find something useful in the trash
Added several random events in the world around
Adjusted some effects of the excessive effects of drinking alcohol
Added awkward situation with Catalina in cheap apartments.
In some dialogues with Bella, the reaction to different statuses of the main character has been corrected
Fixed a bug while searching in the trash can in the Bank area
Removed a bug with the appearance of an unused button in the 18+ scene with Maria after the cafe.
Fixed a bug during the dialogue with Nestor in the evening (Talk about the Lake or Cafe at the same time)
Fixed bug with Abigail's status
Reworked some characters
v0.3.5 beta Hotfix 1
Possibility to pay rent during the working day at the bank
Bus rides have been reworked. Added animations and new renders
Now Maria can visit you from time to time(If she is your girlfriend)
Added new events in cheap apartments that affect the character's life
Added 2 new locations
Added random events with the Cartel.
Added one additional animation with Maria after the cafe (scene 18+)
Added the ability to eat at Salazar's Penthouse
Added the ability to satisfy natural needs at Salazar's Penthouse
Changed entrance to Luxury Apartments
Now in the trash you can find a lot of interesting things(depending on the location).
Added a new item Sleeping Pills It's can be purchased by buying it in the store or also in various other ways)
Added the ability to travel by bus using a ticket (bus ticket can be found in the trash if you're lucky)
Changed the effect of food intake on various conditions
Fixed a bug with Karen (scene Diego and Karen on the street near the cheap apartments).
Alcohol and stuff now have an effect on time skipping in the game.
Fixed several syntax errors.
Fixed a bug during interrogation after being detained by the police(Got another chance to save main character life).
Cheat actions, updated, and improved.
Added 1 new character (Abigail)
Added one new Abigail story
Fixed logical bug with Bella at the store
Changes have been made to the cycles related to the musical environment.
Alcohol and staff now reveal hidden markers.
In this update, you will meet Abigail. Her storyline is complex and varied. It has progress and regression.
Changelog THE BUM v0.3 beta HotFix_3:
Fixed a bug with the entrance to Mrs. Bounce's office
Added some new renders
Reworked several scenes
Added 8 new animations affecting gameplay
Fixed many small bugs
Changelog THE BUM v0.3 beta HotFix_2:
Fixed syntax and game logic errors in dialogs with Maria
Added some important dialogs
Fixed a bug with the disappearance of the cheat menu button after starting a new game
Fixed game stop bug during fights
Several new renders have been added
Changelog THE BUM v0.3 beta HotFix_1:
Fixed syntax and game logic errors in dialogs with Maria.
Fixed a bug with Jacqueline's dynamic status change
Reworked Franciska story walkthrough(Fixed a bug blocking the appearance of new dialogues with Pedro during the passage)
Fixed a bugs(associated with buttons) during the +18 scene with Maria after the Cafe
Fixed a bug with the help button when passing Adriana's story
Added several new dialogues
Improved intro. Removed minor graphic bugs
Fixed many small bugs
Changelog THE BUM v0.3 beta:
Added new locations
Some locations have been redone
Added new characters
Some scenes have been redone(Improved graphics)
Added new passage line for Bella(start main story)
You are waiting for the beginning of a complex and varied passage. It is up to you to decide which way to go further in the world of THE BUM!
Beta 2:
Added new status menu
Added a screen that updates the progress of the passage (for a better understanding of what is happening)
The interval of the relationship decrease dynamics with Maria has been increased (now it is 3 in-game days)
v 0.1
Reworked the balance of stats during sleep.
Reworked prologue (balanced original stats)
Many minor code fixes (Which could cause errors)
Beta 2:
Added new status menu
Added a screen that updates the progress of the passage (for a better understanding of what is happening)
The interval of the relationship decrease dynamics with Maria has been increased (now it is 3 in-game days)
Initial Release
Download The BUM Porn Game
Keywords: Lewd Point & Click Games, RenPy Adult Sex Game Download, Desktop Erotic Sandbox Games, Porn Games With Multiple Endings