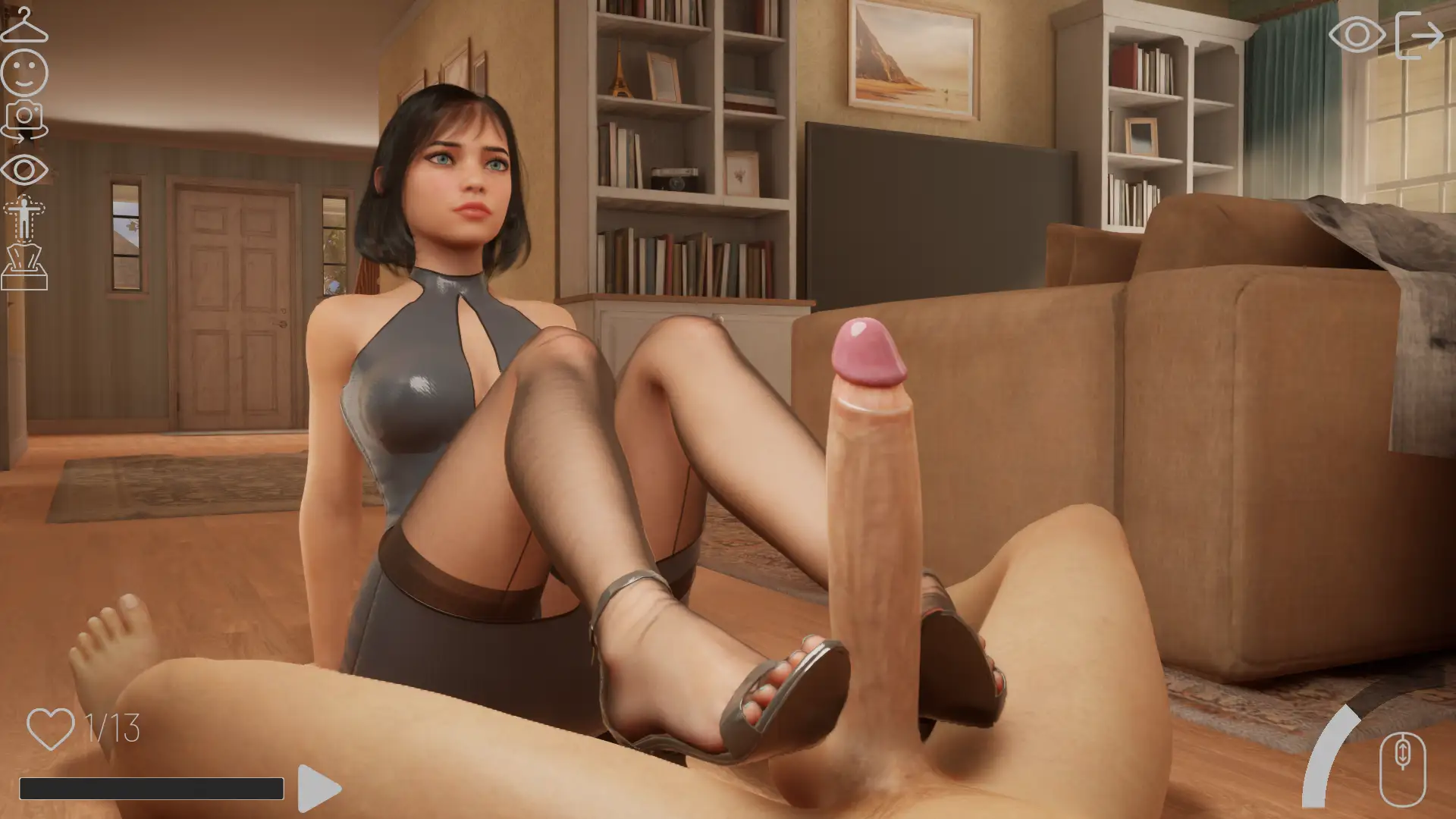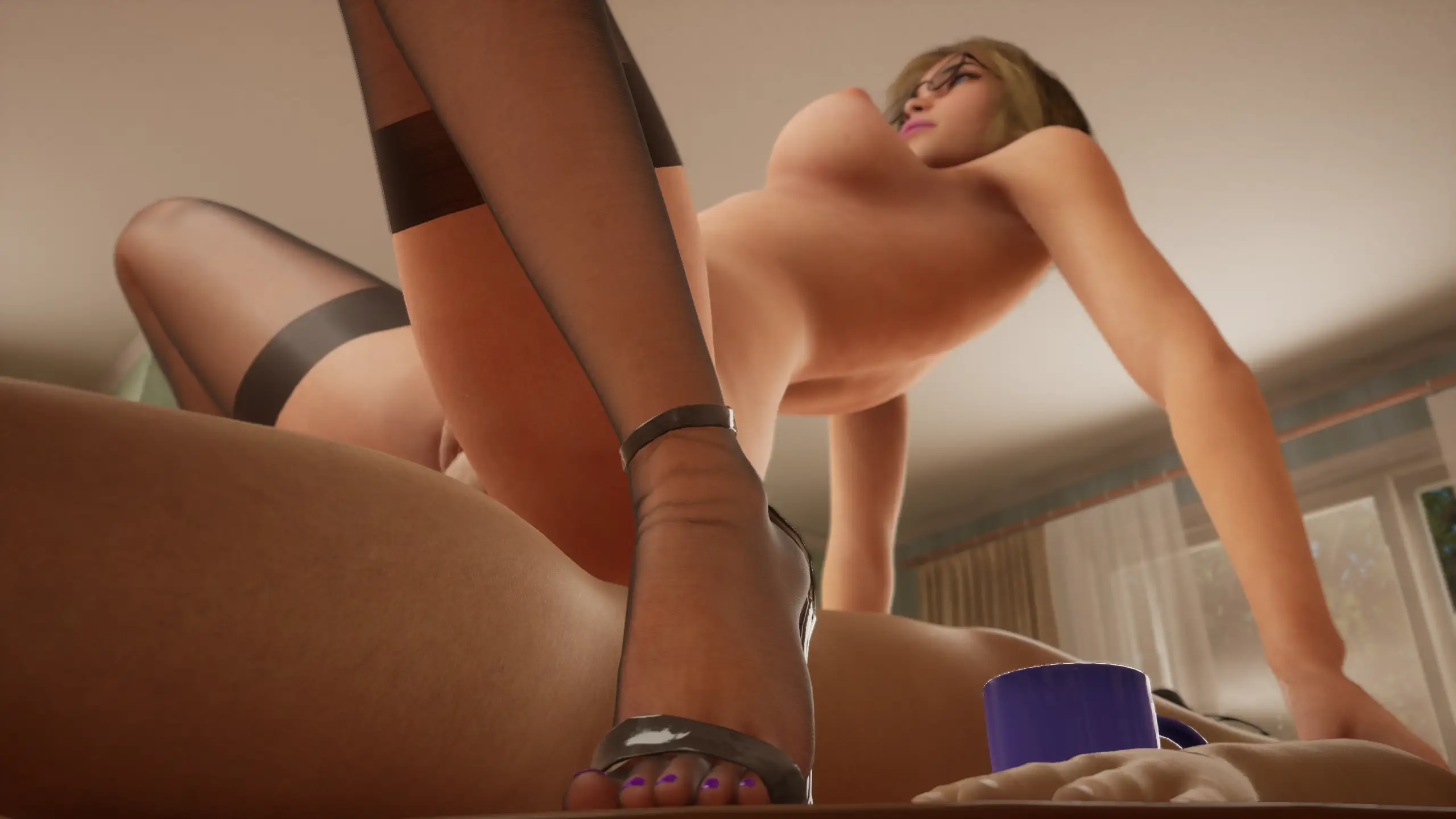 Home Together Adult Game Download Overview
Home Together is a real-time adult game with next-gen graphics​
Game Information
About
Release Date: 2022-09-13
Developer: Home Together Patreon – Discord
Censored: No
Version: 0.14.0
OS: Windows
Language: English
Other Game: Monolith Bay
Genre: 3d game, animated, simulator, female protagonist, male protagonist, footjob, vaginal sex, creampie, big ass, big tits, sandbox,
v0.14.0
This update adds mod character support to the game!
It will allow you to add your own, hairstyles, clothes, body textures, and body/face shape. Basically everything to bring any character to the game!
Creating mods will require some knowledge of Blender and Unreal Engine. For more information on how to create mods and share mod creations come to our discoid channel https://discord.com/invite/TdMDvKgdXZ
Mods will be shareable by putting the created mod file (one . pak file) into the games Mods folder. A example mod called "Zuna" is present in the mod folder of v0.14.
Clothes used for the mod example in the image: https://www.daz3d.com/zuna-character-and-outfit-for-genesis-8-female
Hair used for the example mod (because Zuna does not come with the hair in the image): https://www.daz3d.com/janey-hair-for-genesis-8-and-81-female
v0.13.0
-New Masturbation animation
-Female squirt added
-When starting a sex position it will use the camera angle that was used when creating the pose
-Switch characters during sex scene
-New outfit swimsuit
-Camera POV light settings with strength and radius options during sex scene
-Environment light brightness slider during sex scene
-Sex position selection shows preview of safe image
-Keep some settings in photo mode after closing it
-Renamed sex position folders from "used" "unused" to "Game" "Creator"
Fixes:
-Car wheels rotating
-Fixed modified nippels sometimes clipping
-Fix photo mode errors for outside
-Made text color for sex pose creator dropdowns more visible
-Disable instanced stereo (this is not VR) as it created issues for some people
v0.12.0
we made some good progress with what we want for the story of the game, more details to that in the future. But we already added two locations that will have a place in it to our outside world, a diner and a gas station which you can use as new locations to create sex position.
Here the major changes:
-Two color hair with gradient settings
-Nipple shape sliders
-Added diner location to outside world
-Added gas station location to outside world
-Added cars driving around outside world
-Cum at any time with button in sex scene UI
-Added valedictorian sex position
-Tweaked tear sack and nose shadow
-Updated to UE5.2
-DLSS 3 support
-Many small bug fixes
v0.11.0
-Improved vagina and many new customisation options
-Improved nipples and many new customisation options
-Improved anus and many new customisation options
-New clothing item, kimono
-Undress and present genitals button in creator
Fixes:
-You could hear moaning at the door
-Moaning sometimes didn't stop
-Fixed offset in "standing leg up" sex animation
v0.10.1
-"long messy hair" lod fixed
-wetness slider working on body again
-clean cum working for cum from new cum system
-allow negative tattoo strength (perfect for making tan lines)
-fixed face tattoo sometimes not updating
-legs now working for custom tattoo
-added neck as custom tattoo option
-improved tattoo example resources
-renamed dx11 mode in launcher to avoid confusion
-sex start lines sometimes got interrupted
-Sex position preview holograms had collision
-unchecking skip intro button had no effect
-Performance optimisation for new eyebrows
-minor bug fixes/tweaks
v010.0
Adult scene controls:
-Hold left mouse button to rotate camera around focus point
-Hold the right mouse button to move the focus point
-Hover bottom right and mouse scroll to change animation speed
-Mouse scroll anywhere else to zoom
This update adds many new player requested features. Here a list of everything that's new!
-A new advanced ejaculation system
-option to cum inside or outside
-21 new hair style options
-New costume, bunny suite
-30 new eyelash styles
-20 new eyebrow styles
-You can now have tattoos at the different locations at the same time
-added the face as new location, meaning this could be used for face tattoos but also for custom makeup or even skin details
-You can also put different custom tattoo/makeup setups in a folder named like one of the characters and it will only be used for that character
Fixes:
-fix nose shadow when decreasing skin contrast
– accessories2 was not working for some options
-Many minor bug fixes
v0.9.1
Hi everyone,
We just released v0.9.1 addressing some reports we received from your guys
It fixes:
-Fixing camera rotation of all custom positions (this time for real)
-Face emotions during sex scene were not working for some players
-One shoulder free top clip
-Scroll box for sex pose box if you have many
-Less face animation during standing, to not distract from creation
v0.9.0
This update adds many new player requested features. Here a list of everything that's new!
-Sex editor support for outside scene
-Full body tattoo presets
-Pubic Hair styles added to creator
-Custom tattoos from image
-New sex animation "Table top"
-Pubic Hair length options
-New outfit "full body lingerie" (pool winner)
-New face morphs to create more unique looking characters,
with new example characters thanks to discord user "koro"!
-Skip door into and unlock all poses mode
-Reddit for sharing characters https://www.reddit.com/r/HomeTogetherCharacter/
Fixes:
-Fixed camera rotation of custom poses with root rotations
-Fixed light controller disappearing in creator
-Fixed vertex spike at females butt
-Custom poses were not showing name in tooltip
-Many minor bug fixes
v0.8.0
This update adds the new Sexpose editor, in it you can place and pose the characters around the house using the different sex positions. Poses are saved as png files and can be shared like characters.
All major changes:
-new sexpose editor
-new sex animation "standing one leg up"
-Teeth customisations
-Emotions for character creator, should help giving your character more… character
-Light settings for creator
-Fixed VR bugs on some graphic settings
-VR now resets your location on game start
-Many minor fixes
v0.71
This update adds VR support to the game. There is now a launcher for the game which lets you decide if you want to start the game in VR or normal mode. We tested it with HP Reverb G2 and quest 2(PC link), but hopefully, other headsets also work.
If you are too big or small you can adjust your character height in your VR headsets settings.
For now it is just the inside scene. Also, unreal engine's hair system currently doesn't support VR (but it will in the future), so hair is going to look a bit worse in VR.
We recommend not using shadow quality Ultra for VR. High needs a lot less performance in VR and looks pretty similar.
Besides VR support we also included many hotfixes.
Hotfixes:
-fix outside scene bugs when asking girls to follow
-fixed male beard and hair being visible in first person
-fixed girl being unable to go to the attic
-low geometry detail now uses cards instead of strands
-photomode photos saved in the game folder
-improved character performance
-fixed issues launching none-VR mode of game for users with VR headset (use launcher)
-many minor fixes
v0.70
This update makes it so that there are multiple (8) girls to interact with in the open-world test map. To make this possible we did a significant update to our level of detail system, making characters low poly when far away. This can currently cause some clipping when on medium or low geometry detail, if you experience any clipping please increase it to high or ultra if you can.
All major changes:
-Multiple girls in the world
-New outfit, mini skirt and one shoulder free top
-New anal sex animation, pile driver
-Option to rotate characters in sex scenes for outside sex
-Hairstyles for male characters
-Beards for male characters
-Fixed a bug where eyebrow width did not save properly
-Updated translation for many languages thanks to the help of the community
-Many minor fixes
v0.60
This update adds another game mode to the game, the old one is still available. In this mode, you start on a different map where you can go outside and scout the neighborhood.
You can have sex anywhere you want by talking to the girl. You also have the option to make her stop following you and control her.
The primary purpose of this new map is to test the capabilities of a larger environment and use it as a base for future updates while keeping performance similar to the indoor scene.
We also added the Patreon Poll winner "Cowgirl" as a new sex animation to the game.
v0.50
-Male customization
-Photomode
-Different eyebrows and eyelashes for females
-Character selection on game start screen
-Modifiable hair length, only shorter is possible not longer
-Modifiable hair width, also for eyelashes and eyebrows
-Many minor fixes and improvements
v0.4.0
it's to much new stuff to talk about everything in detail without boring you, so here a list of every mayor addition for 0.4.0:
-New sex animation Handjob ( monthly poll winner )
-Modifiable female character size
-50 new makeup options featuring lipstick, eyeliner, eye-shadow, face-paint and contouring
-Grab and move boobs during adult scenes
-Make more unique looking characters with 12 face base shapes to mix and match
-Improved female walk animation (Improved but not final)
-Run by pressing shift to get around the house faster
-12 new face textures
-Improved skin modification with saturation and contrast
-Added face animation wrinkle slider
-Improved character save image quality
-Custom mouse cursor
-Prevented characters sometimes losing ground contact when walking around the house
-Many minor bug fixes
v0.3.0
-you can make your character stand and turn her, to better see body modifications
-Colorize clothing
-Night scene
-Customizable males dick length and diameter
-Voice pitch modification added to character creator
-Adjustable breast jiggle amount
-Colorized character save borders
-Female POV sex
-Blowjob neck bulge
-Adjusted player and girl's character size (was to big before)
-Improved breast physics, when wearing bra
-More lipstick strength (can now be made fully black)
-prevented the game from triggering the firewall (the game does not need internet anyway)
-Breast affected by gravity depending on angle of sex animation (for example when on back)
-improved some languages translation thanks to the help of the community
-Fixed glasses material
-Fixed becoming male again after exiting sex animation started as female
-Fixed bra affecting breasts when invisible
-Many minor bug fixes
v0.2.0
Mayor changes v0.2.0:
-Added many shape modifications for the character creator
-Auto translation to most common languages
Adult scene controls:
-Hold left mouse button to rotate camera around focus point
-Hold the right mouse button to move the focus point
-Hover bottom right and mouse scroll to change animation speed
-Mouse scroll anywhere else to zoom
-You only need to enter unlock key once per version now
-Better recommended graphics detection with res scale, on first-time startup
v0.1.1 changes:
-Improved weird "look at camera" head rotation
-DirectX 11 support
Adult scene controls:
-Hold left mouse button to rotate camera around focus point
-Hold the right mouse button to move the focus point
-Hover bottom right and mouse scroll to change animation speed
-Mouse scroll anywhere else to zoom
v0.1
Initial Release
Additional content key: DPGMXW
Download Home Together Porn Game
Keywords: Unreal Engine Porn Game, 3D Adult XXX Game, PC Female Protagonist Simulator, Download 3D Sex Games Free