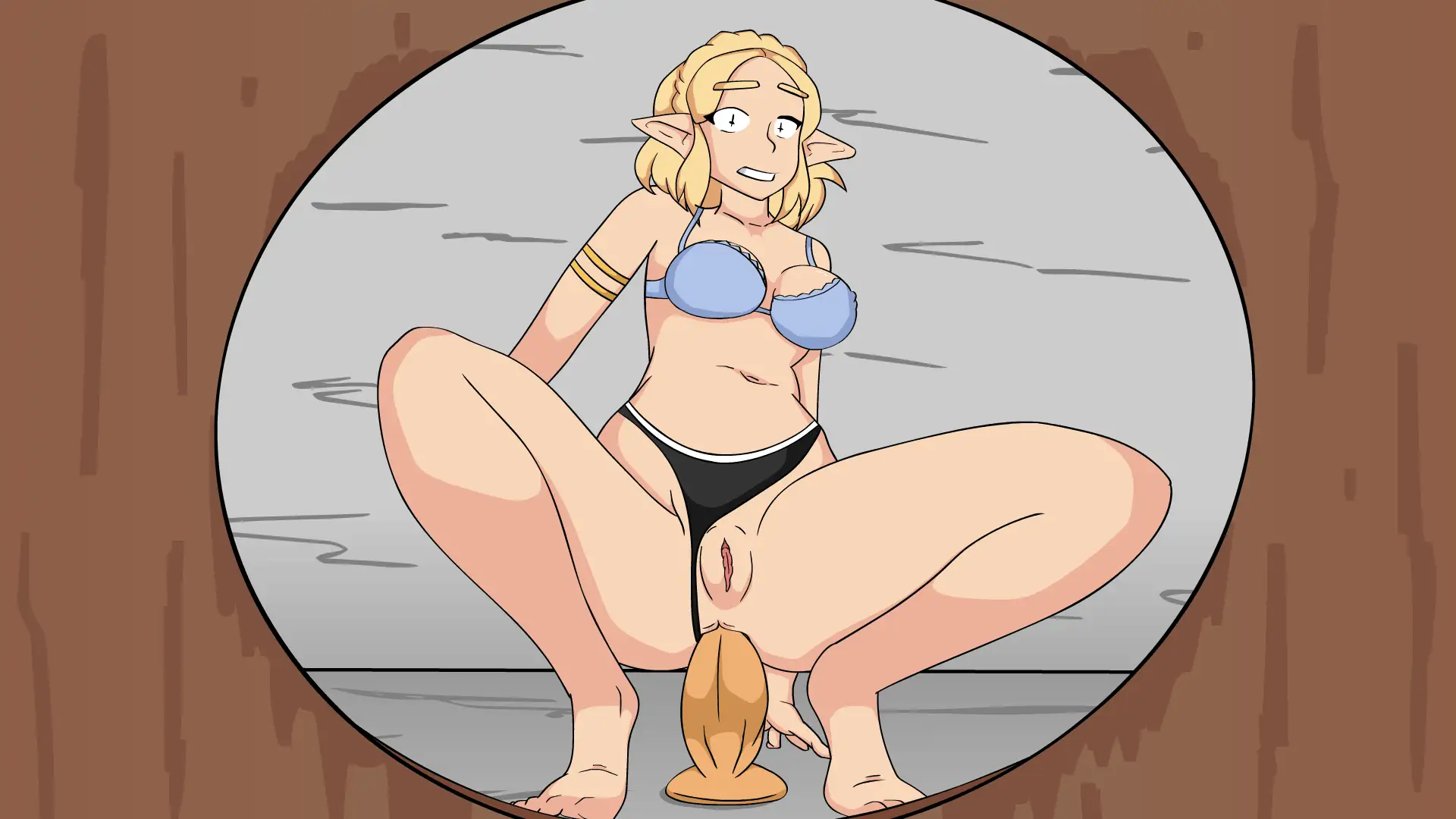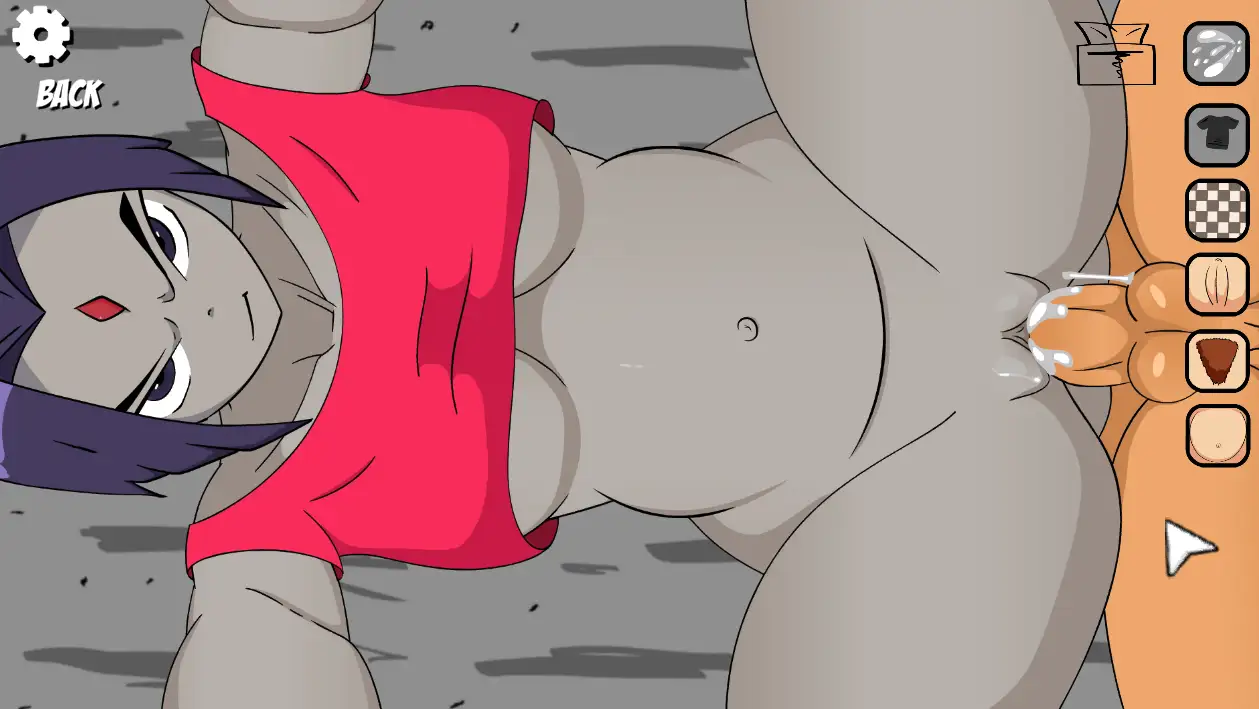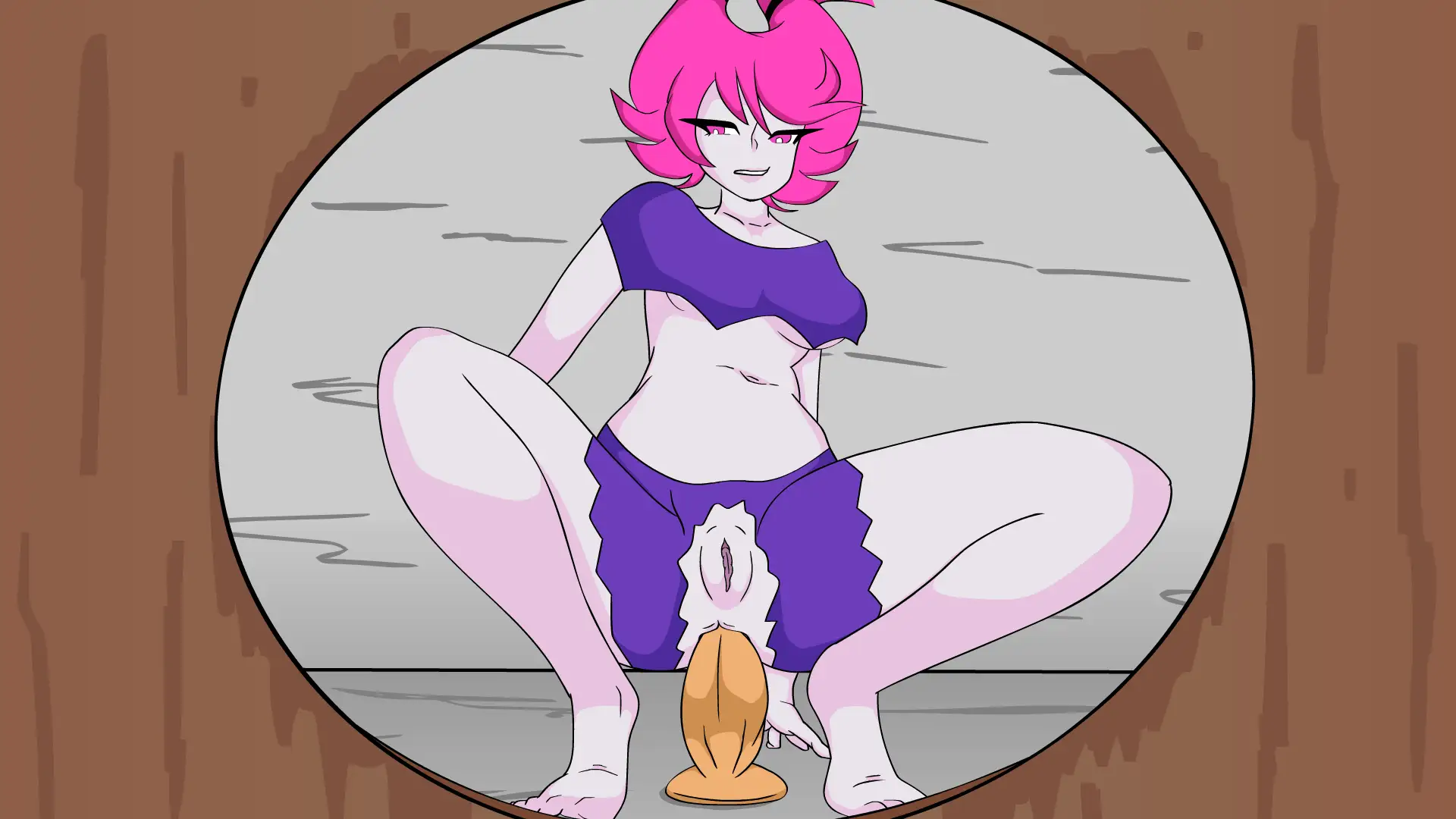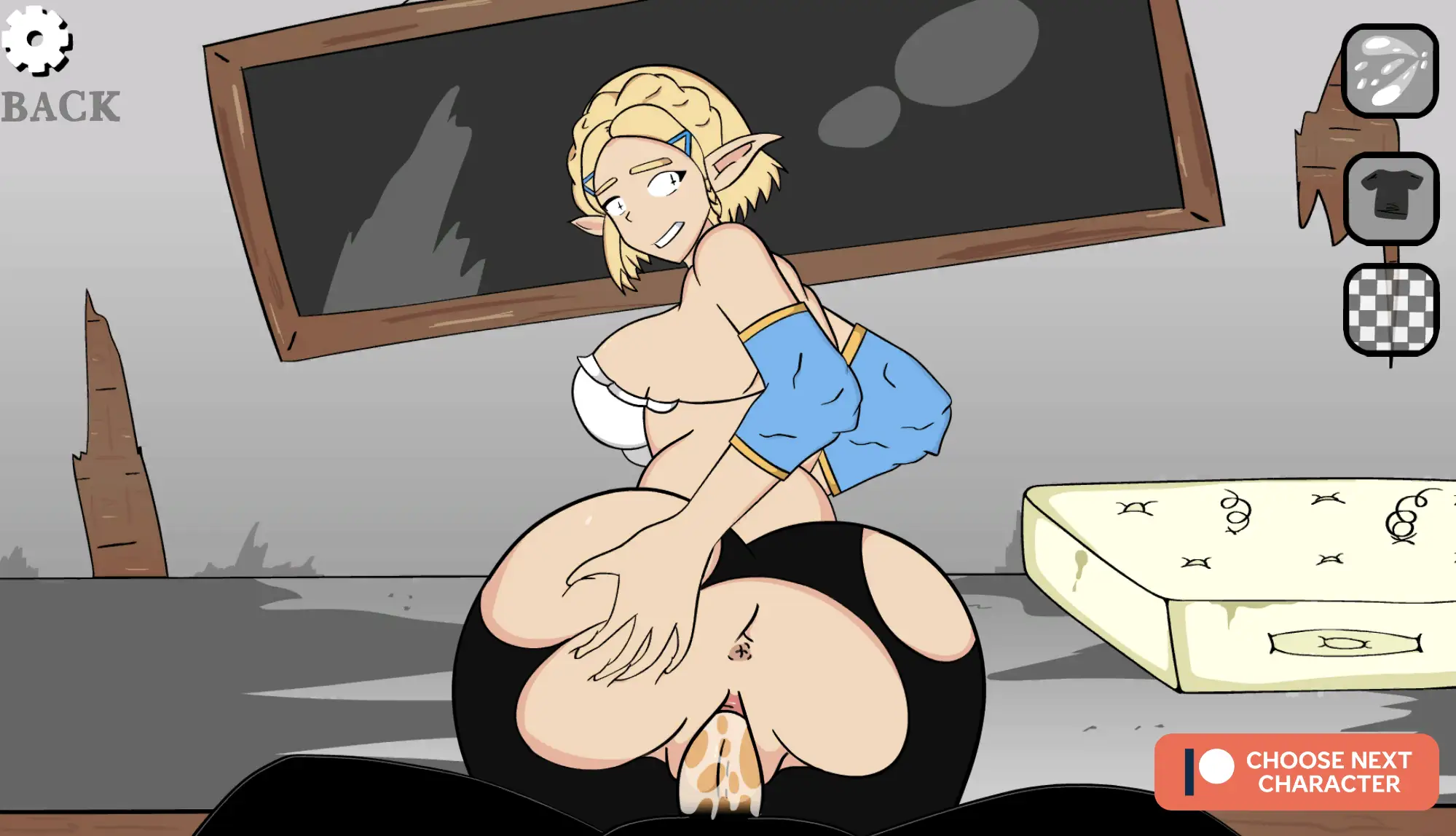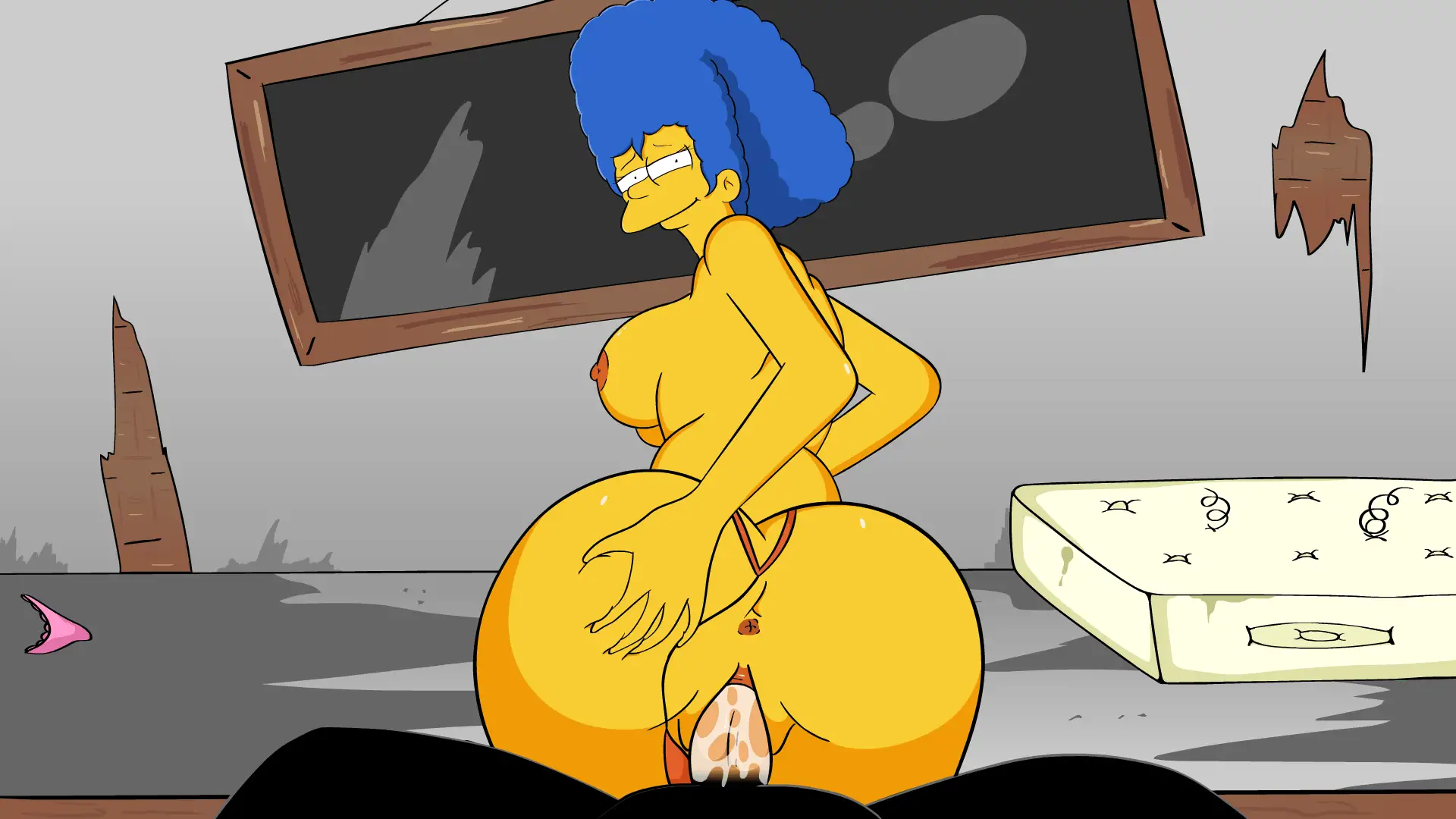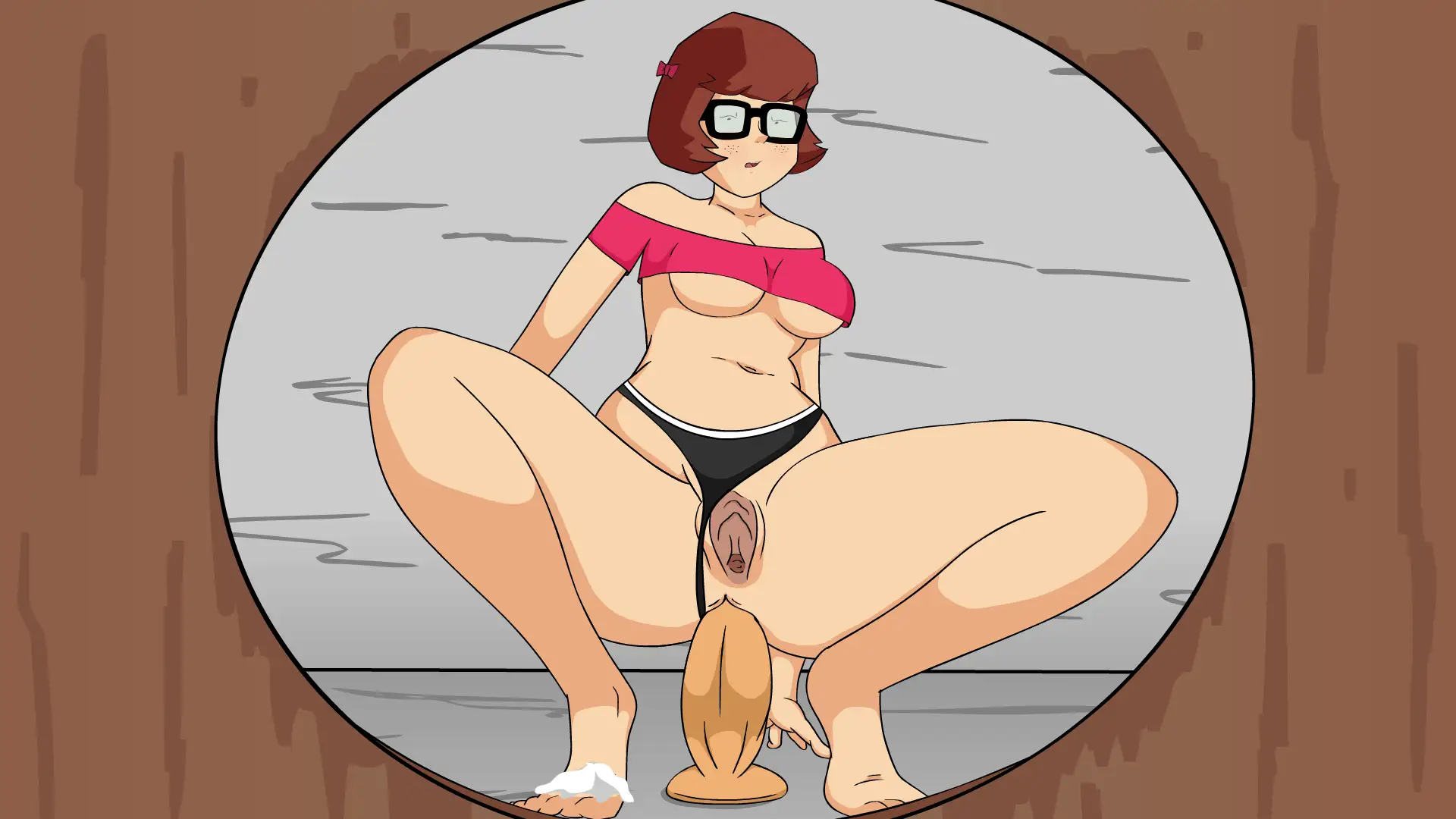 HoleHouse Adult Game Download Overview
A run down House i put up for auction and a mysterious person buys it. From the outside it looks like just a normal run down place but once you get inside you get hooked into the world of the HoleHouse. Take charge as a manager type person as you go on your journey to recruit new girls to do your bidding, but be warned some of these girls might take a bit of convincing if you know what i mean.
Build relationship's with the girls as you go and get rewarded in ways you can only dream of. The world may be your oyster but why would you want to leave when you have all these things, and people, to do.​
Game Information
About
Release Date: 2022-05-16
Developer: DotArt Patreon – Newgrounds – Discord
Censored: No
Version: 0.1.52
Language: English
OS: Windows, Linux, Mac, Android
Genre: 2dcg, 2d game, Glory hole, Onahole, Vaginal Sex, Creampie, Customise, Outfits, Anal, Anal Creampie, Squirting, Pregnancy, Oral Sex, Anal Sex, Animated, Fantasy, Parody, Mobile Game, Milf, Masturbation, HandJob
v0.1.52
Update Notes
New Feature's

New Scene Double D*ldo

Quest Line (Buy From Peach In Her Room)
Velma

Two D*ldo's
Change Colour
Outfit's
Change Depth
Speed Change
Squ*rt
4 D*ldo Types

Zelda

Two D*ldo's
Change Colour
Outfit's
Change Depth
Speed Change
Squ*rt
4 D*ldo Types

Samus

Two D*ldo's
Change Colour
Outfit's
Change Depth
Speed Change
Squ*rt
4 D*ldo Types

Raven

Two D*ldo's
Change Colour
Outfit's
Change Depth
Speed Change
Squ*rt
4 D*ldo Types

Sam

Two D*ldo's
Change Colour
Outfit's
Change Depth
Speed Change
Squ*rt
4 D*ldo Types

New Character Yorha 2B
Quest Line

Talk To Her In Her Location
Standing Image
Custom Location Background

Scene's

Hole 1

X Ray
Screen
Outfit's
Etc

Rev C*wgirl (Back)
D*ggy

Outfit's
X Ray
Pr*g
Zoom/Pan

P*ep Hole

X Ray
Zoom/Pan
Outfit's
Pr*g

H*ndJob

C*mShot
Soft Audio
Outfit

Rev C*wgirl (Front)
On Side
F*ngering (Side)
F*ngering (Front)
Shower

3 V*g Options
Shower Head

Hole 2

Outfit's
A*s Size
B*ob Size
X Ray

D*ggy Close Up

View Change
Outfit's
B*ob Size

B*obJob

Outfit's
C*mShot
Soft Audio

New Outfit's

Rebecca D*ggy (With See Through Option)
Tatsumaki D*ggy Dress (All B*ob Size's)

Albedo W*oden Horse

B*ob Pinch
B*ob Grab
Sl*pper
4 New Sl*p Audio

Tatsumaki W*oden Horse

B*ob Pinch
B*ob Grab
Sl*pper
4 New Sl*p Audio

Mercy W*oden Horse

B*ob Pinch
B*ob Grab
Sl*pper
4 New Sl*p Audio

Chun Li W*oden Horse

B*ob Pinch
B*ob Grab
Sl*pper
4 New Sl*p Audio

Mad Moxxi W*oden Horse

B*ob Pinch
B*ob Grab
Sl*pper
4 New Sl*p Audio

Albedo D*ggy Close Up

View Change
Outfit's
2 B*ob Size

Albedo B*obJob

C*mShot
Soft Audio
Outfit's

Albedo C*wgirl Grinding

Speed Change
4 B*ob Size
Leg Position
Outfit's

Aqua C*wgirl Grinding

Speed Change
4 B*ob Size
Leg Position
Outfit's

Gwen TDI X B*SM Scene

2 B*ob Size
Play With B*ob
Sp*nker With No Wait Time
D*ldo
Hand R*bbing

Gardevoir X B*SM Scene

2 B*ob Size
Play With B*ob
Sp*nker With No Wait Time
D*ldo
Hand R*bbing

Aqua X B*SM Scene

2 B*ob Size
Play With B*ob
Sp*nker With No Wait Time
D*ldo
Hand R*bbing

Albedo X B*SM Scene

2 B*ob Size
Play With B*ob
Sp*nker With No Wait Time
D*ldo
Hand R*bbing

Gwen TDI C*wgirl Grinding

Speed Change
4 B*ob Size
Leg Position
Outfit's

Rebecca C*wgirl Grinding

Speed Change
4 B*ob Size
Leg Position
Outfit's

Mirko C*wgirl Grinding

Speed Change
4 B*ob Size
Leg Position
Outfit's

Ahsoka C*wgirl Grinding

Speed Change
4 B*ob Size
Leg Position
Outfit's

New Standing Peach For Dialogue
New BG Sam Unlock Location
New Background HB

Outside
Reception
Office
Hole 1
Rev C*wgirl (Back)
D*ggy
P*epHole
H*ndJob
D*epThroat
Rev C*wgirl (Front)
On Side
Elevator
Hallway Upstairs

Android 18 More Audio (4x Basic M*ans 10 Second's, 2x Soft M*ans 10 Second's, 2x Cr*ampie M*an)

Hole 1
Rev C*wgirl (Back)
D*ggy
P*ep Hole
H*ndJob
Rev C*wgirl (Front)
On Side
F*ngering (Side+Front)
Shower
Hole 2
D*ggy Close Up
B*objob
C*wgirl Gr*nding

Harley Quinn More Audio (4x Basic M*ans 10 Second's, 4x Soft M*ans 10 Second's, 2x Cr*ampie M*an)

Hole 1
Rev C*wgirl (Back)
D*ggy
P*ep Hole
H*ndJob
Rev C*wgirl (Front)
On Side
F*ngering (Side+Front)
Shower
Hole 2
D*ggy Close Up
B*objob
C*wgirl Gr*nding

QOL

Sl*p Audio Volume Now Effects Volume Of Shower Head
Sl*p Audio Volume Now Effects Volume Of Sl*p Sound In Both B*SM Scene's
Coins And Lvl Name Added To Phone

Bug Fix's

Gardevoir Shiny Outfit Fix
Peach Hole 2 LegWear Fix
BG Audio Volume Fix
BG Audio Starting Audio Fix
Yor Forger On Side Dress Colour Fix
Scale Issue's With Location's
Harley Quinn Scale Fix
Peach Dress Cr*ampie On Side Fix
v0.1.49
New Feature's

New Character Moxxi
Quest Line
Scene's

Hole 1

X Ray
Screen
Outfit's
Etc

Rev C*wgirl (Back)
D*ggy

Outfit's
X Ray
Pr*g
Zoom/Pan

P*ep Hole

X Ray
Zoom/Pan
Outfit's
Pr*g

H*ndJob

C*mShot
Zoom/Pan
Soft Audio

Rev C*wgirl (Front)
On Side
F*ngering (Side)
F*ngering (Front)
Shower
Hole 2

Outfit's
A*s Size
B*ob Size
X Ray

D*ggy (Close Up)
B*obJob

Outfit's
C*mShot
Soft Audio

New Outfit's

Hole 2

Aqua Legging's
Albedo LegWear
Gwen TDI Legging's
Tatsumaki Legging's

On Side

Aqua

Sleeveless Top
Sk*rt
Legging's
Sleeve's

Gwen TDI

Top
Sk*rt
Top Pulled Over Head Thing
Legging's

Shiny Gardevoir (Random Chance)

All Scene's With New Audio Have This (Toggle In Clothes Menu)

Gardevoir H*ndJob

C*mShot
Outfit's
New Soft Audio

Tsunade H*ndJob

C*mShot
Outfit's
New Soft Audio

Albedo P*ep Hole

X Ray
Zoom/Pan
Outfit's
Pr*g
New Audio

Albedo H*ndJob

C*mShot
Outfit's
New Soft Audio

Aqua H*ndJob

C*mShot
Outfit's
New Soft Audio

Power P*ep Hole

X Ray
Zoom/Pan
Outfit's
Pr*g
New Audio

Power H*ndJob

C*mShot
Outfit's
New Soft Audio

Power Hole 2

Outfit's
A*s Size
B*ob Size
X Ray

Power F*ngering (Side)

Sk*rt
Squ*rting
B*ob Size

Power F*ngering (Front)

Sk*rt
Squ*rting
B*ob Size

Power Shower
Gwen Stacy H*ndJob

C*mShot
Outfit's
New Soft Audio

Gwen Stacy B*obJob

C*mShot
Soft Audio
Outfit's

Mirko D*ggy Close Up

Two Views
Outfit's
New Audio

Ahsoka D*ggy Close Up

Two Views
Outfit's
New Audio

Mirko B*objob

C*mshot
Soft Audio
Outfit's

Ahsoka B*objob

C*mshot
Soft Audio
Outfit's

Kim Possible C*wgirl Grinding

Speed Changer
4 B*ob Size's
Outfit's

Gwen Stacy C*wgirl Grinding

Speed Changer
4 B*ob Size's
Outfit's

Harley Quinn C*wgirl Grinding

Speed Changer
4 B*ob Size's
Outfit's

Princess Peach C*wgirl Grinding

Speed Changer
4 B*ob Size's
Outfit's

Gardevoir D*ggy Close Up

Two Views
Outfit's
New Audio

Gardevoir B*objob

C*mshot
Soft Audio
Outfit's

Android 18 C*wgirl Grinding

Speed Changer
4 B*ob Size's
Outfit's

Rias G C*wgirl Grinding

Speed Changer
4 B*ob Size's
Outfit's

New Still Image's

Frankie Foster Looking In Draw

New Background's (For All Character's)

F*ngering (Side)

Office Style
Bamboo Style

F*ngering (Front)

Office Style
Bamboo Style

New Gwen Head Front Facing
New Velma Head Front Facing
Gardevoir New Audio + Head Movement

New Longer Audio Added Along With New Cr*ampie (2 Cr*ampie Variations Added)

D*ggy
Hole 1
Rev C*wgirl (Back)
P*ep Hole
H*ndJob
Rev C*wgirl (Front)
On Side
F*ngering (Side)
F*ngering (Front)
Shower
Hole 2

Tsunade New Audio + Head Movement

New Longer Audio Added Along With New Cr*ampie (2 Cr*ampie Variations Added)

D*ggy
Hole 1
Rev C*wgirl (Back)
P*ep Hole
H*ndJob
Rev C*wgirl (Front)
On Side
F*ngering (Side)
F*ngering (Front)
Shower
Hole 2

Albedo New Audio + Head Movement

New Longer Audio Added Along With New Cr*ampie (3 Cr*ampie Variations Added)

D*ggy
Hole 1
Rev C*wgirl (Back)
P*ep Hole
H*ndJob
Rev C*wgirl (Front)
On Side
F*ngering (Side)
F*ngering (Front)
Shower
Hole 2

Aqua New Audio + Head Movement

New Longer Audio Added Along With New Cr*ampie (2 Cr*ampie Variations Added)

D*ggy
Hole 1
Rev C*wgirl (Back)
P*ep Hole
H*ndJob
Rev C*wgirl (Front)
On Side
F*ngering (Side)
F*ngering (Front)
Shower
Hole 2

Power New Audio + Head Movement

New Longer Audio Added Along With New Cr*ampie (2 Cr*ampie Variations Added)

D*ggy
Hole 1
Rev C*wgirl (Back)
P*ep Hole
H*ndJob
Rev C*wgirl (Front)
On Side
F*ngering (Side)
F*ngering (Front)
Shower
Hole 2

Gwen Stacy New Audio + Head Movement

New Longer Audio Added Along With New Cr*ampie

D*ggy
Hole 1
Rev C*wgirl (Back)
P*ep Hole
H*ndJob
Rev C*wgirl (Front)
On Side
F*ngering (Side)
F*ngering (Front)
Shower
Hole 2
D*ggy Close Up
B*obJob

Velma New Audio All Scene's(Variation's That Will Randomly Play On Start Or After Previous Is Finished)

20 Second's Basic M*ans
20 Second's Basic M*ans
10 Second's Soft M*ans
10 Second's Soft M*ans
2x Cr*ampie M*ans

Samus New Audio All Scene's(Variation's That Will Randomly Play On Start Or After Previous Is Finished)

20 Second's Basic M*ans
20 Second's Basic M*ans
10 Second's Soft M*ans
10 Second's Soft M*ans
3x Cr*ampie M*ans

QOL
Bug Fix's

Zelda Rev C*wgirl (Back) Cr*ampie Fix
Loona Loads The Right On Side Scene From Office
Rebecca All Scene's Select Shower Work's
Jessica Rabbit H*ndJob Loads From All Places It Should
Jessica Rabbit Switch To Character D*ggy Close Up
Jessica Rabbit Switch To Character B*obJob
Jessica Rabbit All Scenes D*ggy Close Up And B*obJob
Titans Reception Right Door Scale Fix
Sl*pping Sounds Rev C*wgirl (Back) Fixed All Character's
Raven LegWear Hole 2 Fixed
Ahsoka Hole 1 Audio Fix
Ahsoka Rev C*wgirl (Back) Outfit Opacity Fix
Ahsoka Head P*ep Hole Outfit Overlap
Harley Quinn Rev C*wgirl Outfit Clip Fix
Frankie Outfit Clip D*ggy Fix
Close Up Th*ng Out Of Place Fix
Scroll Bar Fix Office Scene's
Scroll Bar Fix Reception Scene's
Velma Hair Rev C*wgirl (Back) Fix
v0.1.47
New Feature's

New Outfit's On Side Scene
New Unique LegWear Outfit's Hole 2 Scene

Android 18 Leg Bands
Mirko LegWear In Her Suit Style
Rias Socks
Lola Feet
Luka LegWear
Ahsoka LegWear

Samsung Sam H*ndJob
Jinx F*ngering (Side)

Sk*rt
Squ*rting
New Hair Bounce
New Audio

Jinx F*ngering (Front)

Sk*rt
Squ*rting
New Hair Bounce
New Audio

Android 18 D*ggy Close Up
Android 18 B*obJob

C*mshot
New Audio
Outfit's

Gloria Rev C*wgirl (Back)

X Ray
Outfit's
New Head
New Audio

Gloria P*ep Hole

X Ray
Outfit's
Pr*g
New Audio

Gloria H*ndJob
Gloria Rev C*wgirl (Front)
Gloria On Side
Gloria F*ngering (Side)

Sk*rt
Squ*rting
New Hair Bounce

Gloriar F*ngering (Front)

Sk*rt
Squ*rting
New Hair Bounce

Gloria Shower Scene

3 V*g Options
Shower Options

Gloria D*ggy Close Up

Close Up
Outfit's
New Audio

Gloria B*obJob

New Soft Audio
C*m Shot
Outfit's

Rias D*ggy Close Up

Close Up
Outfit's
New Audio

Rias B*obJob

New Soft Audio
C*m Shot
Outfit's

Luka D*ggy Close Up

Close Up
Outfit's
New Audio

Luka B*obJob

New Soft Audio
C*m Shot
Outfit's

Tatsumaki P*ep Hole
Tatsumaki Hole 2

A*s Size
B*ob Size
X Ray
Outfit's

Gloria Hole 2

A*s Size
B*ob Size
X Ray
Outfit's

Harley Quinn New Dialogue Character
Gloria New Dialogue Character
New Backgrounds

Downstairs Hallway

OG Fixed
Office
Bamboo
RLD
Dragon Sanctuary

Upstairs Hallway

OG Fixed
Office
Bamboo
RLD
Dragon Sanctuary

Bedroom

Samsung Sam New Audio + Head Movement

New Longer Audio Added Along With New Cr*ampie

D*ggy
Hole 1
Rev C*wgirl (Back)
Peep Hole
H*ndJob
Rev C*wgirl (Front)
On Side
F*ngering (Side)
F*ngering (Front)
Shower
Hole 2
D*ggy Close Up
B*obJob

Kim Possible New Audio + Head Movement

New Longer Audio Added Along With New Cr*ampie

D*ggy
Hole 1
Rev C*wgirl (Back)
Peep Hole
H*ndJob
Rev C*wgirl (Front)
On Side
F*ngering (Side)
F*ngering (Front)
Shower
Hole 2
D*ggy Close Up
B*obJob

Jinx New Audio + Head Movement

New Longer Audio Added Along With New Cr*ampie

D*ggy
Hole 1
Rev C*wgirl (Back)
Peep Hole
H*ndJob
Rev C*wgirl (Front)
On Side
F*ngering (Side)
F*ngering (Front)
Shower
Hole 2
D*ggy Close Up
B*obJob

Princess Peach New Audio + Head Movement

New Longer Audio Added Along With New Cr*ampie

D*ggy
Hole 1
Rev C*wgirl (Back)
Peep Hole
H*ndJob
Rev C*wgirl (Front)
On Side
F*ngering (Side)
F*ngering (Front)
Shower
Hole 2
D*ggy Close Up
B*obJob

Android 18 New Audio + Head Movement

New Longer Audio Added Along With New Cr*ampie

D*ggy
Hole 1
Rev C*wgirl (Back)
Peep Hole
H*ndJob
Rev C*wgirl (Front)
On Side
F*ngering (Side)
F*ngering (Front)
Shower
Hole 2
D*ggy Close Up
B*obJob

Mirko New Audio + Head Movement

New Longer Audio Added Along With New Cr*ampie

D*ggy
Hole 1
Rev C*wgirl (Back)
Peep Hole
Rev C*wgirl (Front)
On Side
F*ngering (Side)
F*ngering (Front)
Shower
Hole 2

Rias Gregory New Audio + Head Movement

New Longer Audio Added Along With New Cr*ampie

D*ggy
Hole 1
Rev C*wgirl (Back)
Peep Hole
H*ndJob
Rev C*wgirl (Front)
On Side
F*ngering (Side)
F*ngering (Front)
Shower
Hole 2
D*ggy Close Up
B*obJob

Megurine Luka New Audio + Head Movement

New Longer Audio Added Along With New Cr*ampie

D*ggy
Hole 1
Rev C*wgirl (Back)
Peep Hole
H*ndJob
Rev C*wgirl (Front)
On Side
F*ngering (Side)
F*ngering (Front)
Shower
Hole 2
D*ggy Close Up
B*obJob

Tatsumaki New Audio + Head Movement

New Longer Audio Added Along With New Cr*ampie, I Have Also Added 3 Cr*ampie Variations For The Audio As A Test To Make Sure It Works

D*ggy
Hole 1
Rev C*wgirl (Back)
Peep Hole
Rev C*wgirl (Front)
On Side
F*ngering (Side)
F*ngering (Front)
Shower
Hole 2

QOL

New Audio Control Sliders

Can Control M*aning And Sl*pping Individually Along With Master Volume (This Is Only Going To Work In Scene's That Have The New Audio But Will Be In All Of Them Soon)

New Hair Bounce + Hair Cr*ampie Bounce (Let Me Know How It Looks)

Samus
Judy H
Velma
Raven
Loona
Lola Bunny
Rebecca
Mercy

D*ggy Updated Outfit Code (From Previous Updates)

Zelda
Kim P
Raven
Samus
Jinx

Bug Fix's

Rebecca Audio Hole 1 And D*ggy Scene
Harley LegWear Cr*ampie Fix
Mercy Rev C*wgirl (Front) Head Fix
Rebecca Rev C*wgirl (Front) Cr*ampie Fix
P*ep Hole Cr*ampie Texture Glitch
F*nger Scene Sound Fix
Frankie D*ggy B*sh Colour Fix
Mirko D*ggy B*sh Outfit Overlap
Jinx D*ggy B*sh Outfit Overlap
Harley D*ggy B*sh Work With Her Outfit
Peach Dress Works With LegWear D*ggy
Jinx Dress Works With P*nts D*ggy Scene
Luka Top Can Be Used With Other Items D*ggy
Sleeve's Now Work With House Top D*ggy Scene
Elasti Suit Works With B*sh
Jessica R Dress Can Now Be Used With More Outfit's D*ggy
Mercy D*ggy Bush Colour Fix
Hole 2 Sl*pping Sounds
Can No Longer Talk To Character's In Their Rooms Before Unlocking Them
Zelda D*ggy Top Colour Break Fix
Loona,Lola And Judy On Side Cr*ampie Fix
For People That Have F*ta Enabled
F*ta Stuff

C*mshot On Side Scene

Ahsoka
Albedo
Android 18
Aqua
ElastiGirl
Frankie Foster
Gardevoir
Gwen Stacy
Gwen TDI
Harley Quinn
Jessica Rabbit
Jinx
Judy Hopps
Kim Possible
Lola Bunny
Loona
Luka
Marge
Mercy
Mirko
Power
Peach
Raven
Rebecca
Rias G
Samsung Sam
Samus
Tatsumaki
Tsunade
Velma
Zelda
v0.1.46
New Character Mercy

Hide And Seek Style Quest Line
D*ggy Scene

X Ray
C*m Drip
All Outfit's
New Longer Audio

Hole 1

All Outfit's
X-Ray
Screen

Rev C*wgirl (Back)
P*ep Hole
H*ndJob
Rev C*wgirl (Front)
On Side
F*ngering (Side)

Sk*rt
Squ*rting
New Hair Bounce

F*ngering (Front)

Sk*rt
Squ*rting
New Hair Bounce

Shower

Squ*rting
All 3 V*g Options

D*ggy Style Close Up
B*ob Job

Everything That Goes With That Scene

Hole 2 New Outfit's

Jinx LegWear
Gwen Spider Suit Legs
Harley Black And Red Torn LegWear
Princess Peach LegWear
Writing On Legs (For All Character's)
Lat*x Straps (For All Character's)
Lat*x Zip (For All Character's)

On Side Outfit's

Mirko Body Suit
Kim Possible
Jinx

L*gging's
Sk*rt To[p Thing With Neckless

Rias Gregory

New Chain L*ngerie Outfit P*ep Hole Scene

White Body Part
White L*ggings
Black Body Part
Black L*ggings
Glove

Tatsumaki On Side

All Outfits
X Ray
A*nl
New Hair Bounce

Tatsumaki F*ngering (Side)

Sk*rt
Squ*rting
New Hair Bounce

Tatsumaki F*ngering (Front)

Sk*rt
Squ*rting
New Hair Bounce

Kim Possible F*ngering (Side)

Sk*rt
Squ*rting
New Hair Bounce

Kim Possible F*ngering (Front)

Sk*rt
Squ*rting
New Hair Bounce

Kim Possible Shower

Squ*rting
All 3 V*g Options

Tatsumaki Shower

Squ*rting
All 3 V*g Options

Rebecca F*ngering (Side)

Sk*rt
Squ*rting
New Hair Bounce
New Audio

Rebecca F*ngering (Front)

Sk*rt
Squ*rting
New Hair Bounce
New Audio

Rebecca P*p Hole
Rebecca H*ndJob
Lola Bunny On Side

X-Ray
Pr*gnant
All Outfit's

Loona On Side

X-Ray
Pr*gnant
All Outfit's

Judy H On Side

X-Ray
Pr*gnant
All Outfit's

Rebecca D*ggy Close Up
Rebecca B*obJob
Judy H P*p Hole
If There Is Anything Off Looking About The New Hair Movement/Animation Please Let Me Know Thanks
Rebecca New Audio + Head Movement

New Longer Audio Added Along With New Cr*ampie

D*ggy
Hole 1
Rev C*wgirl (Back)
On Side
Rev C*wgirl (Front)
Hole 2

Velma New Audio + Head Movement

New Longer Audio Added Along With New Cr*ampie

D*ggy
Hole 1
Rev C*wgirl (Back)
P*ep Hole
H*ndJob
Rev C*wgirl (Front)
On Side
F*ngering (Side)
F*ngering (Front)
Shower
D*ggy Close Up
B*ob Job
Hole 2

Samus New Audio + Head Movement

New Longer Audio Added Along With New Cr*ampie

D*ggy
Hole 1
Rev C*wgirl (Back)
P*ep Hole
H*ndJob
Rev C*wgirl (Front)
On Side
F*ngering (Side)
F*ngering (Front)
Shower
D*ggy Close Up
B*ob Job
Hole 2

Raven New Audio + Head Movement

New Longer Audio Added Along With New Cr*ampie

D*ggy
Hole 1
Rev C*wgirl (Back)
P*ep Hole
H*ndJob
Rev C*wgirl (Front)
On Side
F*ngering (Side)
F*ngering (Front)
Shower
D*ggy Close Up
B*ob Job
Hole 2

Lola Bunny New Audio + Head Movement

New Longer Audio Added Along With New Cr*ampie

D*ggy
Hole 1
Rev C*wgirl (Back)
P*ep Hole
Rev C*wgirl (Front)
On Side

Loona New Audio + Head Movement

New Longer Audio Added Along With New Cr*ampie

D*ggy
Hole 1
Rev C*wgirl (Back)
P*ep Hole
Rev C*wgirl (Front)
On Side

Judy H New Audio + Head Movement

New Longer Audio Added Along With New Cr*ampie

D*ggy
Hole 1
Rev C*wgirl (Back)
P*ep Hole
Rev C*wgirl (Front)
On Side

Tatsumaki 3/4 View head Slight ReDesign Of Face Part
Samus D*ggy Head Redesign
Samus D*ggy New Lip Sync
Harley Q D*ggy Head Redesign
Harley Q D*ggy New Lip Sync
New Feet Lola Bunny Hole 1 That Fit Her Better
New Eye Blinking H*ndJob Scene

Velma
Samus
Raven
Mercy
Rebecca
v0.1.39
New Features

New Background For P*ep Hole
New Background For Shower Scene
New Background On Side Desk
New Background Rev C*wgirl (Front)
New Background Both F*ngering Scene's
Toggle UI In Scene (All Character's Doggy Scene As A Test)
Character's Preferred B*ob Size Added D*ggy Scene's
D*epThroat X-Ray Added To All Character's That Have That Scene
New Outfit's Rev C*wgirl (Back)

ElastiGirl Suit
Frankie Foster
Megurine Luka

Shirt
Arm Thing
Belt
Sk*rt

Rias Gremory

Jinx M*ssionary On Desk ReDone

X-Ray
Pr*g
Cr*ampie
All Outfit's

Kim Possible M*ssionary On Desk ReDone

X-Ray
Pr*g
Cr*ampie
All Outfit's

Raven M*ssionary On Desk ReDone

X-Ray
Pr*g
Cr*ampie
All Outfit's

Princess Peach H*nd Job
Jessica Rabbit Rev C*wgirl (Back)
Jessica Rabbit Rev C*wgirl (Front)
Jessica Rabbit On Side
Lola Bunny M*ssionary On Desk ReDone

Squ*rt
X-Ray
Pr*g
Outfit's

Loona M*ssionary On Desk

Squ*rt
X-Ray
Pr*g
Outfit's

Judy H M*ssionary On Desk

Squ*rt
X-Ray
Pr*g
Outfit's

Rias Gremory H*nd Job
Kim Possible H*nd Job

Br* + Sk*rt
C*m Shot
Guy Audio – Done As A Test

Megurine Luka H*nd Job

Br* + Sk*rt
C*m Shot
Guy Audio

Jinx H*nd Job

Br* + Sk*rt
C*m Shot
Guy Audio

Lola Bunny C*wgirl (Front View) Scene

An*l + V*g (Cr*ampie For Each)
Change B*ob Size

Loona C*wgirl (Front View) Scene

An*l + V*g (Cr*ampie For Each)
Change B*ob Size

Jessica Rabbit F*ngering Side
Jessica Rabbit F*ngering Front View
V*g Button To Press Look Updated
v0.1.37
New Feature's

New Character (Albedo)

Paper Image
Standing Character + N*de Version
3 Part Quest Line
New Hair Bounce Gravity (Test – Will Use This Style For Other Character's If People Like It)
Hole 1 Scene Added

Clothes
X-Ray
Wrinkle Feet
Screen + B*ob Size
Toggle Wing's
Etc

M*ssionary On Desk

Both Legs
X-Ray
Outfits
Etc

Rev C*wgirl Back View
D*ggy From Below Scene

Clothes + New Outfit's
X-Ray
Pr*g
Etc

Rev C*wgirl Front View
On Side Desk
Hole 2 Scene

New Outfits (Rev C*wgirl Back View

Raven
Samus
Samsung Sam
Princess Peach
Android 18
Mirko
Kim Possible
Harley Quinn

New V*g (Closed) Option Added To Shower Scene(Will ReDrawn The Spread Version Aswell Soon)
Princess Peach D*epThroat Scene

B*a
B*ob Size Change
C*M
New More Up And Down Motion

Jinx D*epThroat Scene

B*a
B*ob Size Change
C*M
New More Up And Down Motion

Megurine Luka D*epThroat Scene

B*a
B*ob Size Change
C*M
New More Up And Down Motion

Android 18 D*epThroat Scene

B*a
B*ob Size Change
C*M
New More Up And Down Motion

Frankie Foster D*epThroat Scene

B*a
B*ob Size Change
C*M
New More Up And Down Motion

Gwen TDI D*epThroat Scene

B*a
B*ob Size Change
C*M
New More Up And Down Motion

Harley Quinn D*epThroat Scene

B*a
B*ob Size Change
C*M
New More Up And Down Motion

Android 18 Cowgirl (Front View) Scene

An*l + V*g (Cr*ampie For Each)
Change B*ob Size

Android 18 On Side Scene

Cr*ampie
Change B*ob Size

New Eye Animations To Reduce Storage/RAM

Peach D*ggy
Android 18 D*ggy
Jinx D*ggy
Frankie F D*ggy
Gwen S D*ggy
Rias G D*ggy
ElastiGirl D*ggy
Jessica Rabbit D*ggy
Megurine Luka D*ggy
Mirko D*ggy
Samus D*ggy
Zelda D*ggy
Samsung Sam D*ggy
Harley Quinn D*ggy
Tsunade D*ggy
Ahsoka D*ggy

Still Images
Rev C*wgirl (Back) Each Girl Has Her Preferred B*ob Size (Can still Customise It To Fit What You Want)
Character Sheet On Desk Now Scrolls (Vertically) And You Can Search for The Character You Want By Name
Can Search For Character In Phone App By Name

QOL

Scene Select's When Closed Keep Phone Loy App Open
Pause Menu Doesn't Close While Changing Slide Bar's
Skip Text Using Space Bar Or Enter (For Mirko Unlock As A Test)
Reduction In File Size, might be a small reduction in quality of a few things like the backgrounds when your taking to the girls
RAM Reduction For A lot Of The Big Scene's (This Might Cause Missing Images But Hopefully Not)
More Bounce Added To Peach Hair Rev C*wgirl Front
Mirko D*ggy More Hair Bounce

Bug Fixe's

Rias G D*epThroat Hair Fix
Tsunade D*epThroat Audio Fix
Pause Menu Scroll Bar Made Bigger For Easier Scrolling
Scene Unlocked Window Doesn't Close On Click
Scene 8 Tsunade and Frankie Switch Between Character Not Greyed Out
All Scene's Viewed From Computer Now Return You To Computer When Clicking Back
ElastiGirl M*ssionary Scene B*a Pulled Off Text Fixed
M*ssionary Scene Clothes Text Don't Overlap Scroll Bar
Scene Select Window's Now Have Designated Close Button While Also Being Able To Just Click Off
Quest Title Doesn't Go Over Close Button
Rebecca Unlock Made Easier To Understand
Buying P*ep Hole Now Says Purchased As Soon As You Buy
White Board Scenes Not Longer Open Scene
Android 18 And Harley Quinn Shower Scene Greyed Out In All Scenes
Luka D*ggy Clothes Cr*ampie Out Of Sync Fix
Xray C*m Rev C*wgirl Front View Fixed
Gwen S Rev C*wgirl Front View Body Glitch
Hole 2 A*s Size Title Fixed
Rias Gregory Rev C*wgirl (Back) Outfit Fixed
Frankie Still Image Works
Samus Rev C*wgirl Front X-Ray Fixed
Mirko Hole 1 Nail Polish Back Button Fix
Hole 1 Nail Polish Not Toggle Back On Fix
Mirko Front Rev C*wgirl Cr*ampie Lopp Fix
Raven Shower Scene Character's List Greyed Out
F*ta Stuff (For People Who Have F*ta Toggled On)

F*ta Now Loads On Start Of Scene If It Is Toggled
F*ta Auto On Toggle
New F*ta Option (D*ggy From Below)

Velma
Zelda
Samus
Raven
Samsung Sam
Kim P
Gwen S
Peach
Android 18
Mirko
Rias G
Megurine Luka
Ahsoka
ElastiGirl
Frankie F
Jessica Rabbit
Gardevoir
Tsunade
Rebecca
Gwen TDI

New F*ta Option (M*ssionary On Desk)

Ahsoka
Albedo
Android 18
ElastiGirl
Frankie F
Gardevoir
Gloria
Gwen Stacy
Gwen TDI
Harley Quinn
Jessica Rabbit
Megurine Luka
Mirko
Princess Peach
Rias G
Samsung Sam
Tsunade
Velma
Zelda
v0.1.34
New Feature's

Missionary On Desk Scene ReDone

New Extra Big Boob Size
X Ray Added
Legs Spread Or Together Options Re Drawn
2 Preg Options ReDrawn
New Leg Writing "Outfit"
Character's It's Been Added To

Gardevoir
Gloria (Receptionist)
Velma
Frankie Foster
ElastiGirl
Jessica Rabbit
Megurine Luka
Android 18
Princess Peach
Mirko

New Character Tsunade Added

3 part Quest Line
Hole 1 Added

X-Ray, Tv Screen, New feet Etc
Crempie + Cum Drip

Doggy Scene Added

All Clothes Added
New Audio

Missionary On desk ReDone

Squirt Option
Preg Options

Megurine Luka Rev Cowgirl (Front View) Scene

Anal + Vag (Creampie For Each)
Change Boob Size

Meguirne Luka On Side Scene

Creampie
Change Boob Size

ElastiGirl Rev Cowgirl (Front View) Scene

Anal + Vag (Creampie For Each)
Change Boob Size

ElastiGirl On Side Scene

Creampie
Change Boob Size

Luka Fingering Side
Luka Fingering Front View
Marge Doggy Scene Added
Marge Peep Hole Scene Added
Save/Load Outfit Presets Scene 4 + Side Bar Scrollable

Samsung Sam
Rias Gremory
Zelda
Velma
Samus
Raven
Princess Peach
Mirko
Lola Bunny
Kim Possible
Judy H
Jinx
Jessica Rabbit
Harley Quinn
Gwen Stacy
Gardevoir
Frankie Foster
EasltiGirl
Ahsoka

Save/Load Outfit Preset Scene 3
Save/Load Outfit Preset Scene 5
Added Skippable Quest's
Convert Potions Into Money
Exchange Potions For Money
Still Images

Raven Teasing
Samus Against Glass

Bug Fixes

Zelda New Feet Colour Fix
All Feet And Nail Polish Coming On With No Feet Or Wrong Feet Fixed
Money Tip Time To Disappear Reduced To 8 Seconds
Well Tell You If You Don't Have Enough Money To Skip
Velma Name Fixed In Her Room
Velma On Side Boob Fix
Next/Prev Page On Phone Only Appear When There Is Another Page To Go To
Zelda And Samsung Sam New Feet Colour Fixed
UI Gone After Using Nail Polish
v0.1.33
New Features

New Character Added (Judy H)

Hole 1 Scene

Tv Screen
X – Ray
Change B*ob Size
C*m Drip

D*ggy Scene
To Unlock She'll Randomly Call You In Your Office (Pick Up)

Kim Possible Rev C*wgirl (Front View) Scene

An*l + V*g (Cr*ampie For Each)
Change B*ob Size

Rias Gremory Rev C*wgirl (Front View) Scene

An*l + V*g (Cr*ampie For Each)
Change B*ob Size

Kim Possible On Side Scene

Cr*ampie
Change B*ob Size

Rias Gremory On Side Scene

Cr*ampie
Change B*ob Size

Samus F*ngering Side
Samus Fing*ring Front View
Raven Fing*ring Side
Raven Fing*ring Front View
Harley Quinn Fing*ring Side
Harley Quinn Fing*ring Front View
Harley Quinn Rev C*wgirl (Front View) Scene

An*l + V*g (Cr*ampie For Each)
Change B*ob Size

Harley Quinn On Side Scene

Cr*ampie
Change B*ob Size

Samsung Sam D*ep Throat Scene
Velma D*ep Throat Scene
Samus D*ep Throat Scene
Frankie Foster Rev C*wgirl (Front View) Scene

An*l + V*g (Cr*ampie For Each)
Change Bo*b Size

Frankie Foster On Side Scene

Cr*ampie
Change B*ob Size

On Side X-ray Added

Velma
Zelda
Harley Q
Samus
Raven
Rias G
Kim P
Samsung Sam
Peach
Frankie Foster

Two New F*et Design's Added Hole 1

Velma
Lola Bunny
Luka
Frankie Foster
Gwen Stacy
Harley Quinn
Princess Peach
Kim Possible
Raven
Rias Gremory
Android 18
Jinx
Gardevoir
ElastiGirl
Samsung Sam

Still Image's

Velma Lips Spread
Frankie Foster Against Wall

When Going Into The Office You'll get a Hint about money and how to earn it
Money Earning Rate has been increased

Bug Fixes

Room Buttons Scale Properly
Buying Second Floor Made Cheaper
Loona Hole 1 Greyed Out
Fing*ring Scene's Outfits Transfer Over For Other Character's
Loona Quest's Save
Gardevoir Call Button In Office Work's
v0.1.32
New Feature's

When You Complete A Quest Completed Quest's Now Go To The Bottom Of The List
New Scene's (Girl F*ngering 2 Views)

Zelda F*ngering Side

Squ*rting
Skirt
New Audio

Zelda F*ngering Front View

Skirt
New Audio, Sync's With Other Scene
Squ*rting Added

Velma F*ngering Side

Squ*rting
Skirt
New Audio

Velma F*ngering Front View

Skirt
New Audio, Sync's With Other Scene
Squ*rting Added

Change Camera View
Outfit Stay's Same When Changing Camera View
Misc Stuff

New Quest To Unlock
Second Door Unlocked With Stair Case and Elevator
Second Floor Hallway Added With Girl's Room's (Talk To Gloria Here)
Computer Added To Access CCTV
Buy CCTV and Second Floor In Shop
When Entering Girl's Room Random Location Where they are (Only Two At The Moment)
New Backgrounds For Each Scene

New Character Gardevoir

New quest Line Where you have to catch her
New Audio For Hole 1 and Quest Line
Hole 1 Added

Change B*ob Size
X-Ray, Nail's, Tv Etc
Cr*ampie
C*m Drip
All Outfit's Added With Her Colour's
New Paper Image

D*ggy From Below Added

Change B*ob Size
X-Ray
Cr*ampie + C*m Drip
All Outfit's

New Character Loona

Halloween Special Quest (Chance To Find Her)
Hole 1 Added

C*m Drip, X-Ray, Screen Etc
Feet Replaced
Change B*ob Size

Samus Rev Cowgirl (Front View) Scene

An*l + V*g (Cr*ampie For Each)
Change B*ob Size

Samus On Side Scene

Cr*ampie
Change B*ob Size

Velma Rev Cowgirl (Front View) Scene

An*l + V*g (Cr*ampie For Each)
Change B*ob Size

Velma On Side Scene

Cr*ampie
Change B*ob Size

Samsung Sam Rev Cowgirl (Front View) Scene

An*l + V*g (Cr*ampie For Each)
Change B*ob Size

Samsung Sam On Side Scene

Cr*ampie
Change B*ob Size

Princess Peach Rev Cowgirl (Front View) Scene

An*l + V*g (Cr*ampie For Each)
Change Bo*b Size

Princess Peach On Side Scene

Cr*ampie
Change B*ob Size

Still Image's

Jessica Rabbit Face Sitting
Jinx Tied Up

When All Quest's Are Completed Button Turn's Grey
Character's are now Unlocked Within Their Character Object

Bug Fix's

Bl*wJob Zelda Audio Fixed
Jessica Rabbit Scene 4 New Item's Work
Jessica Rabbit Dress Is Above Legging's and Pant's
ElastiGirl Ch*ker Work's
Ahsoka Arm Thing's Can Be Toggled Off On Their Own
Lola's Pant's Work Better With Other Item's
Peach's Dress Moved Above Everything Else
Velma Top Above N*pple Pi*rcing and Cover
D*ggy Scene N*pple Pi*rcing and Cover Below Top's
Samus Suit Turn's Off When Toggling Leg Wear
Removed Zelda ATF button in office as easier to go straight to scene select
Raven Hole 1 All Scene's Selector Work's
House Stay's Open When You Go Outside
Some Character Back Button Not Working For Clothes Option Hole 1
Receptionist Clothes UI Better
ElastiGIrl, Frankie and Jessica Rabbit stats not saving
Quest Buttons Line Up Better Between Pages On Phone
Raven Re Cowgirl Head Loop Fixed
v0.1.31
New Feature's

Android 18 P*ep Hole
Mirko P*ep Hole
Lola Bunny P*ep Hole
Lola Bunny Rev C*wgirl ReDone

Change B*ob Size
Leggings + Pant's Outfit
New Audio

Megurine Luka Rev C*wgirl ReDone

Change B*ob Size
Leggings + Pant's Outfit
New Audio

Megurine Luka P*ep Hole
ElastiGIrl Pe*p Hole
ElastiGirl Rev C*wgirl ReDone

Change B*ob Size
Leggings + Pant's Outfit
New Audio

Frankie Foster P*ep Hole
Frankie Foster C*wgirl ReDone

Change B*ob Size
Leggings + Pant's Outfit
New Audio

Jinx Cowgirl ReDone

Change B*ob Size
Leggings + Pant's Outfit
New Audio

Jinx P*ep Hole
Velma H*ndJob Scene
Samus H*ndJob Scene
New Clothe's

Ripped FishNet's Rev C*wgirl From Behind
B*ob Tape Rev C*wgirl From Behind
B*ob Open Top D*ggy Scene
Choker D*ggy Scene
Fish Net's D*ggy Scene
ThighHigh's D*ggy Scene
Torn Jeans Hole 1
Big Pants Hole 1
Lacy Lingerie Hole 1
Bunny Ear's P*ep Hole
Bunny Suit P*ep Hole
Nurse Outfit P*ep Hole
Nurse Legging's P*ep Hole
Miad Outfit P*ep Hole

D*ggy Scene can now have leg items on the same time as pants an skirt's etc
D*ggy Scene N*pple Pi*rcing and Cover's don't get taken off when putting on Top
Save Time Reduction
All Dialogue Box's Can Now Be Clicked To Continue Instead of needing to click the tiny Continue button
Door Knob Click Box Made Bigger

Bug Fixe's

Reception Wardrobe doesn't get in way of clicking sheet
Access to Raven Rev C*wgirl Front View From All Scene's Tab
Kim Possible P*ep Hole Load
Peach P*ep Hole Load's Correct Scene
Frankie Foster Double Text and Spelling Mistake Fix
Princess Peach P*ep Hole Loy
Samus P*ep Hole Hair Stuck In Loop
F*ta Toggle Load's Correctly
Samus Hole 1 Hand 3 Fixed
Zelda Bl*wJob Scene Button Works
Velma, Zelda, Marge and Samus Clothes Tab Hole 1 Have ScrollBar
Mirko Outfit Not Turning Off D*ggy Scene
P*ep Hole Background Scales To Screen Size
B*lls, X-Ray, Push Marks Work For Luka Hole 1
P*ep Hole Nail Polish Can Tog Back On
Clean C*m P*ep Hole
House Pant's P*ep Hole Overlap Fixed
v0.1.30
New Feature's

New Character Frankie Foster Added

Hole 1 Added

Screen + X-Ray
Nail Polish
Unique Skirt Outfit
Cr*ampie + C*m Drip
Paper Wall Image

Location Added
Frankie Standing Character Added

3 Item's Of Clothe's To Str*p

Doggy Scene Added

Cr*ampie, X-Ray Preg Etc
3 Unique Outfits

Green Jacket
White Shirt
Skirt

2 Part Quest Line with Added Dialogue

New Character Jessica Rabbit Added

Hole 1 Added

Screen + X-Ray
Nail Polish
Unique Dress Outfit
Cr*ampie + C*m Drip
Paper Wall Image

Location Added
Frankie Standing Character Added

2 Item's Of Clothe's To Str*p

Doggy Scene Added

Cr*ampie, X-Ray Pr*g Etc
Unique Outfit Dress

Rev Cowgirl X-Ray (All Character's Currently Added)
Velma Rev Cowgirl ReDone

Change B*ob Size
Leggings + Pant's Outfit
New Audio

Zelda Rev Cowgirl ReDone

Change B*ob Size
Leggings + Pant's Outfit
New Audio

Samus Rev Cowgirl ReDone

Change B*ob Size
Leggings + Pant's Outfit
New Audio

Marge Rev Cowgirl ReDone

Change B*ob Size
Leggings + Pant's Outfit
New Audio

Raven Rev Cowgirl ReDone

Change B*ob Size
Leggings + Pant's Outfit
New Audio
Fully New Head

Samsung Sam Rev Cowgirl ReDone

Change B*ob Size
Leggings + Pant's Outfit
New Audio

Kim Possible Rev Cowgirl ReDone

Change B*ob Size
Leggings + Pant's Outfit
New Audio

Gwen Stacy Rev Cowgirl ReDone

Change B*ob Size
Leggings + Pant's Outfit
New Audio

Harley Quinn On Desk Missionary ReDone

Change B*ob Size
New Audio

Harley Quinn Rev Cowgirl ReDone

Change B*ob Size
Leggings + Pant's Outfit
New Audio
Fully New Head

Princess Peach Rev Cowgirl ReDone

Change B*ob Size
Leggings + Pant's Outfit
New Audio

Android 18 Rev Cowgirl

Change B*ob Size
Leggings + Pant's Outfit
New Audio

Mirko Rev Cowgirl

Change B*ob Size
Leggings + Pant's Outfit
New Audio

Rias Gremory Rev Cowgirl

Change B*ob Size
Leggings + Pant's Outfit
New Audio

Rias Gremory Peep Hole
Gwen Stacy Peep Hole (ReDone)

All Thing's Added Except Unique Outfit

Harley Quinn Peep Hole
Raven Peep Hole (ReDone)

All Thing's Added Except Unique Outfit
Head ReDrawn

Kim Possible Peep Hole
Princess Peach Peep Hole
Still Image's

ElastiGirl D*ggy
Raven Eat*n Out (With X-Ray)
Zelda Riding Back View

Harley Quinn Scene 3/5 Head ReDrawn
Megurine Luka Doggy Image Added While Unlocking (Can Be Viewed In Photo's App Aswell)
Save Progress Screen For QOL

Bug Fix's

Zelda Cowgirl taking you to Raven's bl*wjob scene when changing
Fixed changing scenes Zelda H*ndJob and Bl*wJob
Fixed Tool Tip Getting Stuck Open
4th Pages On Hole 1 Sheet
v0.1.29
New Feature's

TV Screen Hole 1

Buy From Shop On Phone
Character's Included

Velma
Zelda
Harley Quinn
Raven
Jinx
Samus
Marge
Samsung Sam
Gwen Stacy
Princess Peach
Android 18
Kim Possible
Mirko
Rias Gremory
Megurine Luka
Ahsoka
ElastiGirl

B*ob Size's Included

Megurine Luka D*ggy Below Added

2 Unique Clothing Item's
X-Ray
Pr*g
+ Everything Else

Ahsoka D*ggy Below Added

Unique Clothe's and Mark's
X-Ray
Pr*g
+ Everything else

ElastiGirl D*ggy Below Added

Unique Clothes
X-Ray
Pr*g
+ Everything Else

Kim Possible D*ggy Below ReDone

X-Ray,Pr*g etc + 2 Unique Outfit's
Removed Needing 10 Loy to view

Harley Quinn D*ggy Below ReDone

X-Ray,Pr*g etc + 2 Unique Outfit's
Head Redesign

Zelda Rev C*wgirl Front View Added (Office)
Zelda On Side Added (Office)
Samus On Desk ReDone

Squ*rt Option + Pr*g Option Added
X Ray Added
B*ob Size Change added
Makin Pr*g Completes Quest 3
New Audio

Kim Possible On Desk ReDone

Squ*rt Option + Pr*g Option Added
X Ray Added
Bo*b Size Change added
New Audio

New Clothes

Megurine Luka Top D*ggy Scene
Megurine Luka Leg Brac D*ggy Scene
Ahsoka Arm Band's D*ggy Scene
Ahsoka Skirt D*ggy Scene
ElastiGirl Incredibles Suit D*ggy Scene
Kim Possible Jeans D*ggy Scene
Kim Possible Top D*ggy Scene
Harley Top D*ggy Scene
Harley Pants D*ggy Scene
Zelda Top Rev C*wgirl Front View
Zelda Top On Side
Lola Bunny Pants Hole 1

New Still Images

These We're done by a different artist so look slightly different

Android 18 D*ck Push
Princess Peach Rev C*wgirl
Harley Quinn Bl*wjob
Mirko Doggy Side V2
Marge Lying On Side

These we're done by the previous Artist

Ahsoka On Back
Megurine Luka Bent Over

All Audio For Hole 1 Has Been Updated To The New Voice's
Coming back from viewing images the characters select stays open so you can pick another character

Big Fix's

Samus Hole 1 Bar Fill
Loy Level Doesn't Glitch When Maxing Out
F*ta Dick Peep Hole Fix
Hole 1 Slight RAM Reduction
Scene 2 Slight RAM Reduction
Marge Hole 1 Out Of Sync Feet
ElastiGirl Hole 1 Updated Colour
Nail Polish Staying On Hole 1
Zelda Hair P*ep Hole
ElastiGirl Loyalty
v0.1.28
N/A
v0.1.27
New Features

Missionary Desk Scene
Outside Intro Dialogue Reworked
New Scene On Side (Office)

Raven
B*ob Size
Carries On From Prev Scenes
Quest Line

You Can Now Ask Gloria (The Receptionist) For Suggestions On What To Do
X Ray Desk Missionary

Velma
Zelda
Marge
Jinx
Samsung Sam
Peach
Raven
Android 18
Mirko
Rias Gremory
Lola Bunny

Desk M*ssionary New Characters

Android 18
Mirko
Rias Gremory
Lola Bunny

D*ggy Below New Characters

Jinx
Peach (ReDone) + Outfit

HandJ*b Scene New Characters
New Outfits

Jinx D*ggy Unique Outfit (3 Parts)
Zelda HandJ*b Unique Top
Velma Jumper P*ep Hole
Zelda Blue Top P*ep Hole
Peach Dress D*ggy Below

Peep H*le Scene ReDone

New Squ*rt Animation
Two Pr*g Options Added
New Light Source + BG Scaled To Window Size
3 B*ob Size's Added
Characters Added

Velma + Outfit
Zelda + Outfit

Reverse C*wgirl Office Zelda Head and Eyes ReDesign
Desk Zelda Eye's ReDesign
New Audio

Android 18 Desk M*ssionary
Mirko Desk M*ssionary
Rias Gremory Desk M*ssionary
Jinx D*ggy Below
Velma Peep Hole
Zelda Peep Hole
Peach D*ggy Below

Added New Feature Still Images (Second Page Of Phone)

Rias Gremory D*ep Thr*at Image
Rias Gremory B*nt Over
Rias Gremory Against Wall

Scroll Bar Added

Hole 1 Options
M*ssionary On Desk Options
D*ggy Below Options
All Scene's Select
Scene Character Select

Stats Added to Phone

S*x Level (Will Be Used In Future To Unlock More Unique Scene's)

Bug Fix's

Help Page Added to Pause Menu
Character Sheet UI Fix's
Phone Disappear In Location Scene's
v0.1.26
New Features

New Scene (Rev C*wgirl Follow On From Bl*wjob

New Quest Added To Unlock
An*l & V*g
Sk*rt & Br* Clothes
Just Raven Added For Now As I Need To Add The HandJ*b and BlowJ*b Scene Before Hand For Other Characters
New Voice For Raven

New Character Rias Gremory

Added New To Hole 1

New Audio
Rias Quest and Location added
Rias Character Image Nude + 2 Outfits
Unique Outfit added the the Hole Scene

Added New Scene 4 D*ggy

New Character Lola Bunny

More of story line added to unlocking her (Short but Sweet)
Added To Hole 1
Added to D*ggy Scene

Scene used as place holder for Unique Scene When Unlocking
New Audio
Unique Outfit

Raven D*ggy From Below ReDo

Raven Cape Added
Raven Belt Added
X – Ray Added

Samus Added To D*ggy Scene

New Audio
Samus Personal Outfit

Samsung Sam Added To D*ggy Scene
Unique Clothes Added

Android 18 Sk*rt Hole 1
Gwen Stacy Spider Outfit Hole 1
Kim Possible Flairs Hole 1
Samsung Sam Tight Sk*rt Hole 1
Harley Quinn Shorts Hole 1
Peach Dress Hole 1

Mirko Hole 1 Added

New Moans Audio
Personal Outfit Added

Android 18 Hole 1 Added
New Island Design

Removed Island's as didn't like the look, will replace with moving portal soon just need to reduce space

QOL

Hole 1 C*m Bar Doesn't Slow Down After A While
Reception and Hole 1 Arrow Hint To Get Past Tutorial
RAM Usage Reduced
Character Sheets Changed To Fonts to look better and reduce size
Gloria Introduces herself with her name and tool time for calling Gloria when hover over Bell
Audio Clips Only Load In Scene They Are Used in this will save RAM (Adding this as I go through changing the audio's so a lot still need to be done
All Scene Select Scrollable
Scene 4 Cr*ampie ReDone (Mainly To Save RAM)
Added more Cursor Changes to clickable things
Office Scene select made easier to close and added scrollable window

Bug Fixes

Scene 2 Crash when exiting scene during Sq*irt Sequence
Better Quest Description For Easier Completion
Quest Images More HD
Reception UI Scale Fix
C*m Bar UI Fix Hole 1
Scene 2 Squ*rt Clipping With D*ck
v0.1.25
N/A
v0.1.24 Release
New Feature's

When You Complete A Quest Completed Quest's Now Go To The Bottom Of The List
New Scene's (Girl Fingering 2 Views)

Zelda Fingering Side

Squirting
Skirt
New Audio

Zelda Fingering Front View

Skirt
New Audio, Sync's With Other Scene
Squirting Added

Velma Fingering Side

Squirting
Skirt
New Audio

Velma Fingering Front View

Skirt
New Audio, Sync's With Other Scene
Squirting Added

Change Camera View
Outfit Stay's Same When Changing Camera View
Misc Stuff

New Quest To Unlock
Second Door Unlocked With Stair Case and Elevator
Second Floor Hallway Added With Girl's Room's (Talk To Gloria Here)
Computer Added To Access CCTV
Buy CCTV and Second Floor In Shop
When Entering Girl's Room Random Location Where they are (Only Two At The Moment)
New Backgrounds For Each Scene

New Character Gardevoir

New quest Line Where you have to catch her
New Audio For Hole 1 and Quest Line
Hole 1 Added

Change Boob Size
X-Ray, Nail's, Tv Etc
Creampie
Cum Drip
All Outfit's Added With Her Colour's
New Paper Image

Doggy From Below Added

Change Boob Size
X-Ray
Creampie + Cum Drip
All Outfit's

New Character Loona

Halloween Special Quest (Chance To Find Her)
Hole 1 Added

Cum Drip, X-Ray, Screen Etc
Feet Replaced
Change Boob Size

Samus Rev Cowgirl (Front View) Scene

Anal + Vag (Creampie For Each)
Change Boob Size

Samus On Side Scene

Creampie
Change Boob Size

Velma Rev Cowgirl (Front View) Scene

Anal + Vag (Creampie For Each)
Change Boob Size

Velma On Side Scene

Creampie
Change Boob Size

Samsung Sam Rev Cowgirl (Front View) Scene

Anal + Vag (Creampie For Each)
Change Boob Size

Samsung Sam On Side Scene

Creampie
Change Boob Size

Princess Peach Rev Cowgirl (Front View) Scene

Anal + Vag (Creampie For Each)
Change Boob Size

Princess Peach On Side Scene

Creampie
Change Boob Size

Still Image's

Jessica Rabbit Face Sitting
Jinx Tied Up

When All Quest's Are Completed Button Turn's Grey
Character's are now Unlocked Within Their Character Object

Bug Fix's

BlowJob Zelda Audio Fixed
Jessica Rabbit Scene 4 New Item's Work
Jessica Rabbit Dress Is Above Legging's and Pant's
ElastiGirl Choker Work's
Ahsoka Arm Thing's Can Be Toggled Off On Their Own
Lola's Pant's Work Better With Other Item's
Peach's Dress Moved Above Everything Else
Velma Top Above Nipple Piercing and Cover
Doggy Scene Nipple Piercing and Cover Below Top's
Samus Suit Turn's Off When Toggling Leg Wear
Removed Zelda ATF button in office as easier to go straight to scene select
Raven Hole 1 All Scene's Selector Work's
House Stay's Open When You Go Outside
Some Character Back Button Not Working For Clothes Option Hole 1
Receptionist Clothes UI Better
ElastiGIrl, Frankie and Jessica Rabbit stats not saving
Quest Buttons Line Up Better Between Pages On Phone
Raven Re Cowgirl Head Loop Fixed
v0.1.23 Release
Update Notes
New Feature's

Android 18 Peep Hole
Mirko Peep Hole
Lola Bunny Peep Hole
Lola Bunny Rev Cowgirl ReDone

Change Boob Size
Leggings + Pant's Outfit
New Audio

Megurine Luka Rev Cowgirl ReDone

Change Boob Size
Leggings + Pant's Outfit
New Audio

Megurine Luka Peep Hole
ElastiGIrl Peep Hole
ElastiGirl Rev Cowgirl ReDone

Change Boob Size
Leggings + Pant's Outfit
New Audio

Frankie Foster Peep Hole
Frankie Foster Cowgirl ReDone

Change Boob Size
Leggings + Pant's Outfit
New Audio

Jinx Cowgirl ReDone

Change Boob Size
Leggings + Pant's Outfit
New Audio

Jinx Peep Hole
Velma HandJob Scene
Samus HandJob Scene
New Clothe's

Ripped FishNet's Rev Cowgirl From Behind
Boob Tape Rev Cowgirl From Behind
Boob Open Top Doggy Scene
Choker Doggy Scene
Fish Net's Doggy Scene
ThighHigh's Doggy Scene
Torn Jeans Hole 1
Big Pants Hole 1
Lacy Lingerie Hole 1
Bunny Ear's Peep Hole
Bunny Suit Peep Hole
Nurse Outfit Peep Hole
Nurse Legging's Peep Hole
Miad Outfit Peep Hole

Doggy Scene can now have leg items on the same time as pants an skirt's etc
Doggy Scene Nipple Piercing and Cover's don't get taken off when putting on Top
Save Time Reduction
All Dialogue Box's Can Now Be Clicked To Continue Instead of needing to click the tiny Continue button
Door Knob Click Box Made Bigger

Bug Fixe's

Reception Wardrobe doesn't get in way of clicking sheet
Access to Raven Rev Cowgirl Front View From All Scene's Tab
Kim Possible Peep Hole Load
Peach Peep Hole Load's Correct Scene
Frankie Foster Double Text and Spelling Mistake Fix
Princess Peach Peep Hole Loy
Samus Peep Hole Hair Stuck In Loop
Futa Toggle Load's Correctly
Samus Hole 1 Hand 3 Fixed
Zelda BlowJob Scene Button Works
Velma, Zelda, Marge and Samus Clothes Tab Hole 1 Have ScrollBar
Mirko Outfit Not Turning Off Doggy Scene
Peep Hole Background Scales To Screen Size
B*lls, X-Ray, Push Marks Work For Luka Hole 1
Peep Hole Nail Polish Can Tog Back On
Clean Cum Peep Hole
House Pant's Peep Hole Overlap Fixed
v0.1.22 Release
Update Notes
New Feature's

New Character Frankie Foster Added

Hole 1 Added

Screen + X-Ray
Nail Polish
Unique Skirt Outfit
Creampie + Cum Drip
Paper Wall Image

Location Added
Frankie Standing Character Added

3 Item's Of Clothe's To Strip

Doggy Scene Added

Creampie, X-Ray Preg Etc
3 Unique Outfits

Green Jacket
White Shirt
Skirt

2 Part Quest Line with Added Dialogue

New Character Jessica Rabbit Added

Hole 1 Added

Screen + X-Ray
Nail Polish
Unique Dress Outfit
Creampie + Cum Drip
Paper Wall Image

Location Added
Frankie Standing Character Added

2 Item's Of Clothe's To Strip

Doggy Scene Added

Creampie, X-Ray Preg Etc
Unique Outfit Dress

Rev Cowgirl X-Ray (All Character's Currently Added)
Velma Rev Cowgirl ReDone

Change Boob Size
Leggings + Pant's Outfit
New Audio

Zelda Rev Cowgirl ReDone

Change Boob Size
Leggings + Pant's Outfit
New Audio

Samus Rev Cowgirl ReDone

Change Boob Size
Leggings + Pant's Outfit
New Audio

Marge Rev Cowgirl ReDone

Change Boob Size
Leggings + Pant's Outfit
New Audio

Raven Rev Cowgirl ReDone

Change Boob Size
Leggings + Pant's Outfit
New Audio
Fully New Head

Samsung Sam Rev Cowgirl ReDone

Change Boob Size
Leggings + Pant's Outfit
New Audio

Kim Possible Rev Cowgirl ReDone

Change Boob Size
Leggings + Pant's Outfit
New Audio

Gwen Stacy Rev Cowgirl ReDone

Change Boob Size
Leggings + Pant's Outfit
New Audio

Harley Quinn On Desk Missionary ReDone

Change Boob Size
New Audio

Harley Quinn Rev Cowgirl ReDone

Change Boob Size
Leggings + Pant's Outfit
New Audio
Fully New Head

Princess Peach Rev Cowgirl ReDone

Change Boob Size
Leggings + Pant's Outfit
New Audio

Android 18 Rev Cowgirl

Change Boob Size
Leggings + Pant's Outfit
New Audio

Mirko Rev Cowgirl

Change Boob Size
Leggings + Pant's Outfit
New Audio

Rias Gremory Rev Cowgirl

Change Boob Size
Leggings + Pant's Outfit
New Audio

Rias Gremory Peep Hole
Gwen Stacy Peep Hole (ReDone)

All Thing's Added Except Unique Outfit

Harley Quinn Peep Hole
Raven Peep Hole (ReDone)

All Thing's Added Except Unique Outfit
Head ReDrawn

Kim Possible Peep Hole
Princess Peach Peep Hole
Still Image's

ElastiGirl Doggy
Raven Eaten Out (With X-Ray)
Zelda Riding Back View

Harley Quinn Scene 3/5 Head ReDrawn
Megurine Luka Doggy Image Added While Unlocking (Can Be Viewed In Photo's App Aswell)
Save Progress Screen For QOL

Bug Fix's

Zelda Cowgirl taking you to Raven's blowjob scene when changing
Fixed changing scenes Zelda HandJob and BlowJob
Fixed Tool Tip Getting Stuck Open
4th Pages On Hole 1 Sheet
v0.1.21
Update Notes
New Feature's

TV Screen Hole 1

Buy From Shop On Phone
Character's Included

Velma
Zelda
Harley Quinn
Raven
Jinx
Samus
Marge
Samsung Sam
Gwen Stacy
Princess Peach
Android 18
Kim Possible
Mirko
Rias Gremory
Megurine Luka
Ahsoka
ElastiGirl

Boob Size's Included

Megurine Luka Doggy Below Added

2 Unique Clothing Item's
X-Ray
Preg
+ Everything Else

Ahsoka Doggy Below Added

Unique Clothe's and Mark's
X-Ray
Preg
+ Everything else

ElastiGirl Doggy Below Added

Unique Clothes
X-Ray
Preg
+ Everything Else

Kim Possible Doggy Below ReDone

X-Ray,Preg etc + 2 Unique Outfit's
Removed Needing 10 Loy to view

Harley Quinn Doggy Below ReDone

X-Ray,Preg etc + 2 Unique Outfit's
Head Redesign

Zelda Rev Cowgirl Front View Added (Office)
Zelda On Side Added (Office)
Samus On Desk ReDone

Squirt Option + Preg Option Added
X Ray Added
Boob Size Change added
Makin Preg Completes Quest 3
New Audio

Kim Possible On Desk ReDone

Squirt Option + Preg Option Added
X Ray Added
Boob Size Change added
New Audio

New Clothes

Megurine Luka Top Doggy Scene
Megurine Luka Leg Brac Doggy Scene
Ahsoka Arm Band's Doggy Scene
Ahsoka Skirt Doggy Scene
ElastiGirl Incredibles Suit Doggy Scene
Kim Possible Jeans Doggy Scene
Kim Possible Top Doggy Scene
Harley Top Doggy Scene
Harley Pants Doggy Scene
Zelda Top Rev Cowgirl Front View
Zelda Top On Side
Lola Bunny Pants Hole 1

New Still Images

These We're done by a different artist so look slightly different

Android 18 Dick Push
Princess Peach Rev Cowgirl
Harley Quinn Blowjob
Mirko Doggy Side V2
Marge Lying On Side

These we're done by the previous Artist

Ahsoka On Back
Megurine Luka Bent Over

All Audio For Hole 1 Has Been Updated To The New Voice's
Coming back from viewing images the characters select stays open so you can pick another character

Big Fix's

Samus Hole 1 Bar Fill
Loy Level Doesn't Glitch When Maxing Out
Futa Dick Peep Hole Fix
Hole 1 Slight RAM Reduction
Scene 2 Slight RAM Reduction
Marge Hole 1 Out Of Sync Feet
ElastiGirl Hole 1 Updated Colour
Nail Polish Staying On Hole 1
Zelda Hair Peep Hole
ElastiGirl Loyalty
v0.1.20
New Features

New Character (Megurine Luka)

Hole 1 + 2 Unique Outfits
Quest Line For Her
3 Items Of Clothes During Dialogue
+ All Things From Hole 1 Inc X-Ray, Cum Drip etc

New Character (Ahsoka)

Hole 1 + 2 Outfits
X-Ray Cum Drip etc Hole 1
Ahsoka Quest Line (The Fallen Jedi)

New Character (ElastiGirl)

Hole 1 + 1 Outfit
Full Quest Line (3 Tasks)
Extended Dialogue (Trial)
Standing Still Image (Can Strip)

New Outfits

Luka Hole 1 Double Belt
Luke Hole 1 Skirt/Dress
Zelda Top BlowJob
Samsung Sam Skirt peep Hole
Samsung Sam Top Peep Hole
Ahsoka Gown Hole 1
Ahsoka Belt Hole 1
Incredibles Suit Hole 1
Samus Suit Peep Hole
Spider Suit Gwen Desk Scene

New Still Images

Harley Quinn Anal Dildo
Android 18 Dick Push
Princess Peach Rev Cowgirl
Gwen Stacy Lying On Side
Mirko Doggy Side View

Nail Polish Added Hole 1

Each character has their own colour and you can also enter a HEX for any colour you want
Characters

Velma
Samus
Zelda
Marge
Raven
Samsung Sam
Kim Possible
Gwen Stacy
Harley Quinn
Jinx
Peach
Mirko
Android 18
Lola Bunny
Rias Gremory
Luka
Ahsoka

Nail Polish Added Peep Hole

Change HEX Etc
Character's

Velma
Zelda
Samsung Sam
Samus

New X-Ray Scene 5

Velma
Zelda
Samsung Sam
Samus

New Loyalty System

Sex Level Effects amount of Loyalty Gained
Now has Loyalty Level's instead

Zelda BlowJob Scene

1 Outfit
Boob Size Change
New Audio

Samsung Sam Peep Hole Scene

2 New Outfit's
Squirt Animation
Preg Options

Samus Peep Hole ReDone
Desk Scene Gwen Stacy ReDone

All things added + 1 Unique Outfit

Doggy Gwen Stacy ReDone + Spider Suit Outfit
Location Select ReDone

When you have done everything you can in that location it will turn grey until more stuff is added

New Audio

Luka Hole 1
Ahsoka Hole 1
ElastiGirl Hole 1
Samsung Sam Peep Hole
Samus Peep Hole
Gwen Stacy Desk Scene

Scene 2 Slight Body ReWork
Raven Update Character While Talking
Hole 1 RAM Reduction + Creampie ReDone Slightly
Bug Fixes

Pause Menu New Scrolls Properly and has scroll bar
Switch Between Characters In BlowJob Scene
All Scene selector now shows what scenes there are and is scrollable and better laid out
Peep Hole Squirting Position Fixed
Peach Loyalty Now Save's
Fixed Cursor Not Changing When Clicking
Jinx Desk Scene Squirt Fix
Hole 1 Feet Coming Out of Sync
Scene 2 Clipping Fixed
v0.1.19
New Features

Missionary Desk Scene
Outside Intro Dialogue Reworked
New Scene On Side (Office)

Raven
Boob Size
Carries On From Prev Scenes
Quest Line

You Can Now Ask Gloria (The Receptionist) For Suggestions On What To Do
X Ray Desk Missionary

Velma
Zelda
Marge
Jinx
Samsung Sam
Peach
Raven
Android 18
Mirko
Rias Gremory
Lola Bunny

Desk Missionary New Characters

Android 18
Mirko
Rias Gremory
Lola Bunny

Doggy Below New Characters

Jinx
Peach (ReDone) + Outfit

HandJob Scene New Characters
New Outfits

Jinx Doggy Unique Outfit (3 Parts)
Zelda HandJob Unique Top
Velma Jumper Peep Hole
Zelda Blue Top Peep Hole
Peach Dress Doggy Below

Peep Hole Scene ReDone

New Squirt Animation
Two Preg Options Added
New Light Source + BG Scaled To Window Size
3 Boob Size's Added
Characters Added

Velma + Outfit
Zelda + Outfit

Reverse Cowgirl Office Zelda Head and Eyes ReDesign
Desk Zelda Eye's ReDesign
New Audio

Android 18 Desk Missionary
Mirko Desk Missionary
Rias Gremory Desk Missionary
Jinx Doggy Below
Velma Peep Hole
Zelda Peep Hole
Peach Doggy Below

Added New Feature Still Images (Second Page Of Phone)

Rias Gremory Deep Throat Image
Rias Gremory Bent Over
Rias Gremory Against Wall

Scroll Bar Added

Hole 1 Options
Missionary On Desk Options
Doggy Below Options
All Scene's Select
Scene Character Select

Stats Added to Phone

Sex Level (Will Be Used In Future To Unlock More Unique Scene's)

Bug Fix's

Help Page Added to Pause Menu
Character Sheet UI Fix's
Phone Disappear In Location Scene's
v0.1.18
New Features

New Scene (Rev Cowgirl Follow On From Blowjob

New Quest Added To Unlock
Anal & Vag
Skirt & Bra Clothes
Just Raven Added For Now As I Need To Add The HJ and BJ Scene Before Hand For Other Characters
New Voice For Raven

New Character Rias Gremory

Added New To Hole 1

New Audio
Rias Quest and Location added
Rias Character Image Nude + 2 Outfits
Unique Outfit added the the Hole Scene

Added New Scene 4 D*ggy

New Character Lola Bunny

More of story line added to unlocking her (Short but Sweet)
Added To Hole 1
Added to Doggy Scene

Scene used as place holder for Unique Scene When Unlocking
New Audio
Unique Outfit

Raven Doggy From Below ReDo

Raven Cape Added
Raven Belt Added
X – Ray Added

Samus Added To Doggy Scene

New Audio
Samus Personal Outfit

Samsung Sam Added To Doggy Scene
Unique Clothes Added

Android 18 Skirt Hole 1
Gwen Stacy Spider Outfit Hole 1
Kim Possible Flairs Hole 1
Samsung Sam Tight Skirt Hole 1
Harley Quinn Shorts Hole 1
Peach Dress Hole 1

Mirko Hole 1 Added

New Moans Audio
Persoanl Outfit Added

Android 18 Hole 1 Added
New Island Design

Removed Island's as didn't like the look, will replace with moving portal soon just need to reduce space

QOL

Hole 1 Cum Bar Doesn't Slow Down After A While
Reception and Hole 1 Arrow Hint To Get Past Tutorial
RAM Usage Reduced
Character Sheets Changed To Fonts to look better and reduce size
Gloria Introduces herself with her name and tool time for calling Gloria when hover over Bell
Audio Clips Only Load In Scene They Are Used in this will save RAM (Adding this as I go through changing the audio's so a lot still need to be done
All Scene Select Scrollable
Scene 4 Creampie ReDone (Mainly To Save RAM)
Added more Cursor Changes to clickable things
Office Scene select made easier to close and added scrollable window

Bug Fixes

Scene 2 Crash when exiting scene during Squirt Sequence
Better Quest Description For Easier Completion
Quest Images More HD
Reception UI Scale Fix
Cum Bar UI Fix Hole 1
Scene 2 Squirt Clipping With Dick

Im aware of a bug when you close the phone while your in the Dragon Ball Z Location you can't leave, this will be fixed next patch
v0.1.17
New Features

Scene 7 (Deep Throat Scene Added

New Audio For Raven Scene 7
Change Boob Size
Change Boob Position for Big and Medium Boob (Press The Button Again To Change)
Bra And Jeans Clothes From HandJob Scene Added
Scene 7 Quest (To Access BlowJob Scene You Have To Go Through The HandJob)

Zelda Scene 4 ReDo

New Audio
Zelda Clothes (Top, and Satchel)

Scene 4 Xray Added

Velma
Zelda
Mirko
Android 18

Scene 1 X-Ray Added

Velma
Gwen Stacy
Harley Quinn
Princess Peach
Jinx
Zelda
Marge
Kim Possible
Raven
Samsung Sam
Samus

Scene 1 Added Outfit

Raven Belt
Raven Body Suit
x2 Raven Cape's

New Audio

Samus Scene 3
Harley Quinn Scene 3
Raven Scene 2
Samsung Sam Scene 2

Scene 2 Slight ReDo

Body ReDrawn
Boob Size Added
Velma Done
Zelda Done
Raven Done
Samsung Sam Done
Jinx Done

Head Redesign
Shego Standing Added + Dialogue

QOL

FPS Frame Rate Changer (Will Start In 60 FPS)
ToolTip Will Appear when you try to do things you haven't done the quest for yet. (Testing on X-Ray Quest)
Options are scrollable in Scene 1
Tool Tip for Accessing Desk Scene
Scrollable Side Buttons Scene 2
Pregnancy greyed Out Scene 2 Instead of not being there
Wipe Save Button (Helps Fix Game If Save Breaks) *See Final Step Tutorial

Bug Fixes

Scene 4 Background Scales To Screen
Scene 4 Guy Screen Scale
File Size Reduction
Game Crash When Opening Phone In Mirko and Android 18 Location
Zelda Arm Band Dildo Ride
Bottle Disappear When Clicked Now

Bug Im Aware Of

The New Version Of The Desk Scene Making Them Squirt There Won't Comp The Quest (Only Affects Android)
v0.1.16
New Features

Change Boob Size (Scene 4 For Now)
Scene 4 ReDo
New Characters
New Clothes

Scene 4 Nipple Piercing
Nipple Covers
New Pants
New Leggings
Scene 4 Velma Jumper Pulled Up
Velma Jumper Down
Velma Skirt
Android 18 Jacket Scene 4
Android 18 Arm Straps Scene 4
Android 18 Skirt Scene 4
Mirko Outfit Scene 4

New Audio

Velma Scene 4 (Head Redesigned)
Android 18 Scene 4
Mirko Scene 4

Still Drawings

Android 18 Paper Picture (Face)
Android 18 Standing Character
Mirko Paper Picture (Face)
Kim Possible Location Background Added
Teen Titans Location Background

Smaller Changes

Scene 4 Options Changed to scrollable window
Quest Button Image Changes
New Scene 4 If You Click Off The Options It Will Close The Tab

Bug Fixes

Gwen Scene 2 Hair Glitchy
Scene 5 Velma Cum Loop
Marge Crampe Hole 1 Wrong
Make Milf Pregnant Marge Glitch
Cant keep buying house upgrades with no effect
v0.1.15
New Features

Scene 1 24FPS ReDesigned

Velma
Jinx
Raven
Princess Peach
Harley Quinn
Gwen Stacy
Kim Possible
Samsung Sam
Zelda
Marge
Samus

New Quest's

Quests now Unlock Every Girl Per Scene
Less Grindy
Quests have more of a flow so you get used to all the feature's
I Still need to remove the things you could do with the old quest's like talking to the girls etc

Scene 6 Leg ReDone
Clock System

Set Open Hours Of The House
Can Only Fuck Girls On Desk While House Is Closed
Time Changes when you view scenes (Ill make it change time more or less depending on what people want)
Skip Time by 6 hours (Costs 1/4th of Daily Income)
Earn Money per hour
Money Depends on House Score

ToolTip

When Hovering Over Buttons

New Desk (Zelda's Desk)

New Audio

Scene 1

Princess Peach
Harley Quinn
Gwen Stacy

Scene 3

Velma
Zelda
Raven
Samsung Sam
Kim Possible

New Design

Phone Redesign
Desk Upgrade Screen Redesign
Samus Image Hole 1
Zelda Image Hole 1
Velma Image Hole 1
Marge Image Hole 1
Raven Image Hole 1
Samsung Sam Image Hole 1
New Hole 1 BG
Kim Possible Head Scene 3

Bug Fixes

Phone Page Next Button Not Working After Closing Phone
Audio Stops When Switching Between Characters In A Scene
Velma Scene 4 Bush Colour Fixed
Opacity Peep Hole Got Rid OF All Options
Squirting Scene 5 animation Lock
Squirting Scene 5 Samus View
Scene 5 Preg 2 and 3 Animation Sync
Jinx Hole 1 Anal Creampie Animation Bug
Peach Squirt Button On Desk
Samus Scene 3 Hair and Head Sync
Princess Peach Scene 3 Hair and Head Sync
But Plugs Don't Overlap Cum Drip
Zelda Anal Dildo Animation Fixed
Raven Anal Dildo Animation Fixed

Removed Feature For Now

While I'm working on adding in a character manager system I have removed the clothes for the characters you can speak too, you can still change them but they will only change when you reload the scene. The new version of this will work a lot smoother when I get it done
v0.1.14
Upgrade System added

Upgrade Desk

3 Upgrades to OG Desk + 2 New desks

Upgrades give benefits and are part of Quest lines
Ability to Access all scenes from your phone in the reception
Ability to switch between characters in the same scene
Save what your desk looks like
Added House score(It doesn't do anything yet but will be a future update)
Ability to change what your desk looks like while keeping its level (Changing what it looks like will effect your house score though)
Desk will be changed in Scene 2 to whatever is equipped

New Scenes

Raven Scene 6 HandJob Office (BRAND NEW SCENE)** (Slightly Laggy)
Zelda Scene 4 Doggy
Jinx Scene 2 On Desk

Scene 1 ReDone

Velma (In Beta 12FPS Test might switch to 24FPS if people want)

New Quests
New Sounds

Scene 1

Samus
Zelda
Velma
Samsung Sam
Raven
Kim Possible

Scene 2
Scene 3
Scene 4
Scene 5

New Clothes

Samus

Scene 2 Trousers (2 Versions)
Scene 2 Top

Kim Possible

Green Shirt
Cheer Leader Outfit (Skirt & Top)

Samsung Sam

Kim Possible Scene 2 Head ReDrawn
Samus Scene 3 Head ReDrawn
New Font & UI Peep Hole Select and All Scenes Select
More Force Added to Desk Scene 2
QOL

Save Scene You Are In
Loading Screen Between Every Scene Now

Credits Added (Slightly Glitchy On First Load It Won't Scroll)
Bug Fixes

Kim Possible Squirt Animation Scene 2
Fix Raven Dialogue While Unlocking
Squirt Animation Peep Hole (Re Do Animation Look Next Patch)
Peep Hole Stuck In Loop
Raven Peep Hole won't Load
Scene 2 Harley's Hair Glitching
Characters Button Spelling
Scene 2 Anal Creampie Does Vag Creampie If Done Multiple Times
Kim Possible Scene 2 Back Button Not Working (Still Need To Fix For Android)
Other small things
v0.1.13
Pregnancy Scene 4 (4 Options)

Gwen
Harley
Peach
Raven
Velma

Scene 4 (Doggy) Characters added
Scene 4 Added Options

Vag 1,2 and 3
Bush 1,2,3 and 4

Hole 1 Start and Anal Button Press Area Bigger
Pregnancy Holder

If you cream pie someone in a scene they can be pregnant in they can now also be pregnant while riding the dildo

Pregnancy Scene 5 (Dildo)

Gwen Stacy
Velma
Jinx
Samus
Zelda
Raven

Princess Peach Hole 1
Jinx Hole 1 ( No Quests for now but they will come)
Princess Peach Scene 2 (With Squirt)
Princess Peach Scene 3
Princess Peach Scene 4
Peach Island With Background
Princess Peach Quests Added

Quest 1 (Unlock Hole 1)
Quest 2
Quest 3
Quest 4

Marge RC Office Quest Fixed
Loading Screen Added
On Desk Fuck Only During Day Fix
Tutorial Add (Dev Notes)
Hole 1 Gwen Harley Vag Colour Fix
Harley Better Colour
Jinx Hole 1 New Voice Actress
High Compression Build (Half the size but might have longer Scene loading times, I can change back if people would rather shorter Load times
Android Version is out of Beta and should be working just as well as desktop Versions
v0.1.12
– Velma Pregnacy For Everyone
-New UI Office and Reception
-Cum Drip Hole 1
-Squirting Option Scene 2 (5 Variants)
-Gwen Scene 3, 4 and 5
-New Audio System
-Resolution Size Picker
-Voice Pitch Changer
-Custom Cursor
-New UI On Desk
-New House Outside Background
-Gwen Location Fixed
-Harley Quinn Scene 1
-Batman Location (To ReDo In Future)
-Harley Quests Added (First Quests Future Rework)
-Lots of Small Bug Fixes and QOL Improvements
-Harley Quinn Scene 2
-Harley Quinn Scene 3
-Harley Quinn Scene 4
-Harley Quinn Story Quests
-Harley Quinn Polaroids (Make sure you look at them)
-Fix Samsung sam Quest
-Fix Zelda Quest
Download HoleHouse Porn Game