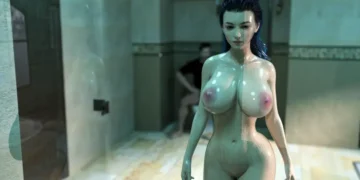 Fate and Life: The Mystery of Vaulinhorn Adult Game Download Overview
The story takes place in Vaulinhorn, a bustling vibrant city with a thriving economy and rich culture as well as history. This city was founded in 1714. The population of the city was 4.191 at the 2020 census but in 2022, there is a strange thing occurring in the city. Several people were disappearing from the city without any trace.
Our protagonist, Maive Clara Rose, has been assigned to investigate this case. Help Maive discover the darkness luring around Vaulinhorn and help her choose "interesting decisions" , in her journey as she tries to unveil the mystery behind people's disappearance.
Fate says Maive will never be able to solve this case. But, will you let fate control her destiny?
Or will you break free and become proof that fate is not always destiny? It's all yours to decide​
Game Information
About
Release Date: 2022-08-20
Developer: Celestial Novel Patreon – Discord – Subscribestar – Itch.io – BuyMeAcoffee – Twitter – DeviantArt – Steam
Censored: No
Version: Chapter 7
OS: Windows, Linux, Mac
Language: English
Genre: 3dcg, female protagonist, Incest, Milf, Dilf, Voiced, Big tits, multiple ending, romance, teasing, big ass, corruption, groping, cheating, Sexual Harassment, horror, monster, school setting, voyeurism, stripping, Masturbation, Paranormal
Planned tags: Animated, Vaginal sex, Anal Sex, Ahegao , Blackmail, Cheating, Creampie, Exhibitionism , Female domination, male domination, Handjob, Interracial, Oral Sex, Sleep Sex, Spanking, Titfuck, Lesbian,
Download Fate and Life: The Mystery of Vaulinhorn Porn Game
Keywords: Adult Visual Novel, Voiced Porn Games Download, 3D Incest VN, New Female Protagonist Adult Sex Games