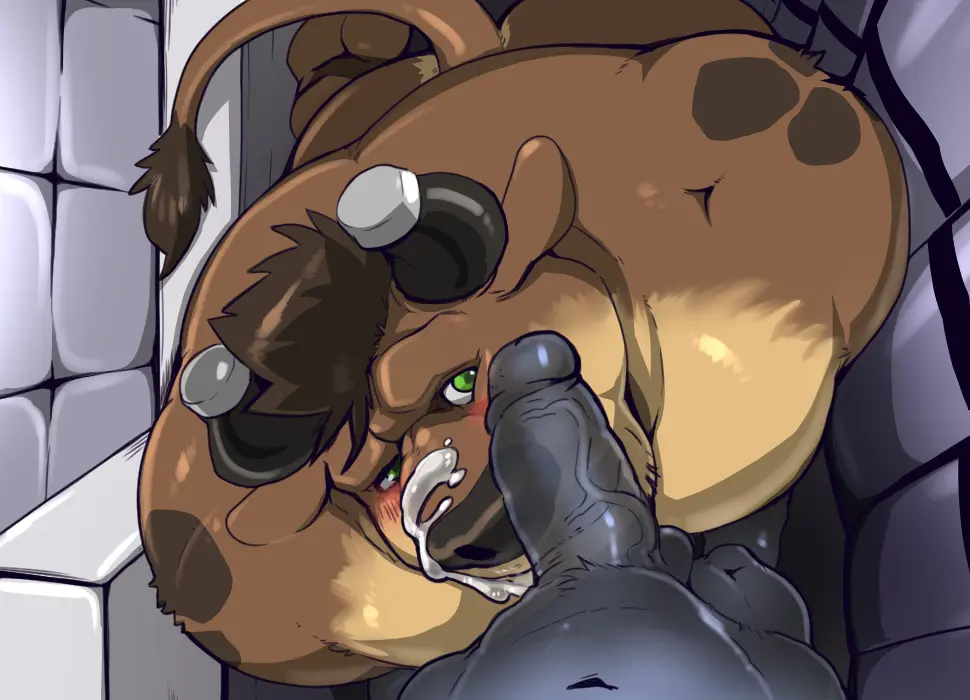 Extracurricular Activities Adult Game Download Overview
The story follows the main character (you!) as you play tennis with a college team while trying to make it through your classes. Through the story, depending on the choices you make, you may or may not find romance with the other players on the team. Your choices change the way the story will progress, so be wary of the paths you take! This is a silly, upbeat story, but everyone does have their hardships as well, so will they show their deepest secrets or keep you locked out?​
Game Information
About
Release Date: 2022-10-03
Developer: DyneWulf Patreon– Itch.io – Twitter
Censored: No
Version: 1.161
OS: Windows, Android, Mac
Language: English
Genre: 2DCG, Male protagonist, Gay, Handjob, Masturbation, Furry, Anal sex, Mobile game
v0.1.161
– Dwayne Day 13 – You guys are set to go meet Cal in the city today, and there's always something more to do in the city!
– Day 8 Chester – One of Chester's friends got an updated visual and a name, finally! You can go see who it is now~ It's a character that belongs to BadaimRacoon (well, as him, haha), someone who's been extremely supportive in more ways than what I could ever say.
v0.1.160
– Richard Day 18 – You know, with Richard working most of the day away, you have that time to spend with other friends to see what they are up to. You'll see more of that today!
– Aside from his update, I just correct some minor typos and whatnot in his and Dwayne's previous days.
– Important info for the next few updates!
v0.1.159
– Dwayne Day 12 – Leon's coming back to take care of the pool, so that makes one wonder how Dwayne will act this time? (Note- You might encounter an issue in regards to where Dwayne spends the night, and, if you do, play through Day 11's ending again when he decides what he's doing).
– Some bug fixes abound!
– It seems Richard's Day 16 and 17 had a few different issues with syntax and improper jumps, so those have been fixed (one of those being "Knock Again").
– Spencer's epilogue wasn't showing the MC's name correctly and just setting to the default (UNLESS you had finished Coach's route…). This has been corrected, but you -have- to go through the ending credits of Spencer's final day again for it to trigger correctly.
v0.1.158
– Richard Day 17 – Just… another day with a fair amount of things going on. We get to see a little bit of everyone it feels like.
– Nothing else to say here, so just dive in and see what all's going on!
v0.1.157
Thanks for being understanding with my situation this past month. I'm glad I ended up swapping to housekeeping, cause the hubby had to go to the ER and get admitted again for a few days. It wasn't cause he was feeling bad, but it was cause they wanted a second kidney biopsy (and the doctor didn't tell us that till after making us panic about what the issue was), and this was the fastest way to have it done. We had several more unfun days at the hospital, but the hubby is home and doing fine.
NOW, as for what I did get done…
– 2 more images were added to Spencer's epilogue. One at the start and one sometime closer to the middle.
– Chester's first kiss was added into Day 14 (the first REAL kiss and not just a peck!).
– Added 2 more recipes to the kitchen! Day 15 Richard with Chicken Lazone and Day 20 Chester with Dordito Chicken. If you guys try any of the stuff out, let me know what you think! I have more to add still.
– For the Gallery version, I started updating Harold's clothing gallery. Everything there now -should- work fine. I didn't find any crashes at least. It's still far from done, but it's a huge upgrade over the old one!
– Now, barring any new emergencies popping up, I should be on track again for normal updates. Richard should be up next, so keep an eye out for that!
v1.156
Howdy, folks! It's finally here! Thank you all so much for the patience you've shown me. I'm still experiencing vertigo symptoms, but they are so mild now I don't notice them that much. I'm glad I ended up taking the extra time for this update too, because, boy, is it a big one.
Just to give an idea of how big it is, my average update is probably around 10-12k words. This one clocks in over 40k. So… there's a lot.
I'm not gonna say too much about the update here, since I want you all to see if for yourself, but I'm sure a bunch of you already know what to expect. I hope you all enjoy it as much as I have.
As I mentioned in my last post, I won't be doing another update until Richard's on July 1st (I'm skipping the June 16th housekeeping so I can just rest).
v1.155
– Dwayne Day 11
– Updated Richard's garage locker image with his back hair
– Corrected an issue with a weird dialog transition at Spencer's home on Richard's Day 16
– Corrected various typos/errors/inconsistencies from previous days from Google documents
v1.152
– Dwayne Day 10 – Dwayne's going to practice with you today after you guys do some stuff around the complex. What kind of shenanigans await?
– There's not much to say other than to check it out! Keep in mind, the next update I'm doing will be housekeeping. I have something silly I'm introducing with that, but I think you will all enjoy it, so keep an eye out for that!
v1.148
N/A
v1.147
Hey, folks! It's time for the last #ExcA update of the year, and it's a Richard day! -Richard Day 13 – To be honest, this update is all about Richard being a dad, so you'll meet his family and see just how he acts with them. This route had a bunch of alternate dialogs depending on if you told Richard you do or don't like kids, so if you're curious to see it all, that's how you do it! – There was an issue on Harold's Day 31 with Richard's expressions, and that's been fixed. – The Bike shop in Chester's route now has a background!
v1.146
– Dwayne Day 7 – The previous night with Dwayne was a blast, but it ended on a bit of a sour note? How are things going to be resolved here?
– Dozer's First Kiss image has been added in on his Day 14! Enjoy the magical experience with that big Kaiju.
– Shelia, Dozer's coworker at the clinic, also got a sprite on Day 14.
– The 'Hide UI' button has an updated graphic now to match the rest of them! I think it's a nice little addition to everything.
– Richard's update is coming up next, so stay tuned for that later this month!
– That's all for the notes this time around. Nothing huge to report, so you can all just dive into the update!
v0.145
Hey, folks! Quick update notes with this update!
– Richard Day 12 – The rhino is finally back to have some fun with you. You have practice, and the weekend is coming up, so see what he has in store!
– Thanks to Medwyn (helping me with TOLBOR), I finally had the code to implement… an actual hide button! Gone are the days of pressing the H key (which you can still do for now) to hide the interface, and for android users, you now have a way! For now, there's a temp button at the top of the screen you can click to hide the interface. Clicking anywhere will bring it all back.
– I added an extra image to Spencer's Day 28. It's something I've wanted to do, and, well… it's there now! Go check it out. I personally love that bit, so I'm so happy to have an image for it.
v0.144
"- Harold's Epilogue – What can I say other than we get to see how time passes after our big ol' bear and the MC end up together!
– A couple of things I'd like to point out! I left it, for now, to where everyone can access the epilogue no matter which ending people got. I want you all to be able to see if! Later, this will be adjusted to where it's only accessible it you achieved his perfect route!
To access it, just go to Extras and click the Bonus Days. It'll start right away (This will change later too, haha).
If you have a save spot around the end of Day 35 for Harold, I suggest running through the ending scene one more time. Just let it hit the last dialog and skip to the main menu again. It'll trigger some variables that'll play into the epilogue (You don't have to play the entire day). Otherwise, you'll end up with some default names and choices.
– Oh yeah, you guys will see a new character cameo pop up too! That'd be Roland, and he belongs to Morphbeast. I was a bit jealous when Ger drew him, cause that fella's cute!
– It seems the code with MC's skin/hair color sets to default no matter what. Will have this fixed and uploaded sometime later in the day (otherwise, you just get the MC's default colors!)."
v1.143
– Dwayne Day 6 – The big gorilla is taking you out on a date! Time to have some fun with him! A lot of stuff went into this update, and I'm sure I've overlooked some stuff. I'm sorry if I did! I hope you all enjoy it though. (I got carried away again!)
v1.142
" Heyo, folks! I know a bunch of you have been waiting for this man, so here's a Richard update!
– Richard Day 11 – He foreshadowed some events for the day, and I guess it's time to see if he makes good on that. Just another day with that big rhino (and friends!)
– Fixed a couple of issues with Chester's route. Some of his backgrounds has improper paths while I was cleaning up files, and that broke some of his days around the convention. Should be all good now!
– Keep in mind with Richard, if you didn't restart his route for the last Richard update, you might encounter issues that require his route to be started fresh
v1.134
No gallery
– Edited the Coach Day 2 Updates
– Added a Character Bios page under the 'Extras' option. For those of you that have been here for forever, you might remember way back when I introduced some characters on Day 1, they'd have small bio blurbs pop up with them. I had designed another template for them forever ago, and I never really implemented them. Well, with this update, I set some of the groundwork up for it. It doesn't have much in it at the moment, but it's a start! I'll add some character details there, and I plan on using that as an indicator for folks to know whether or not they have what I consider the 'Best' ending.
– Darius's Day 1 has been included in Spanish now.
– The auto-forward button has been added! You can see it while playing the game now.
– Corrected a slew of typos, mostly through Coach's and Dozer's days.
– Harold's Day 25 got a new CG added to it. I felt the scene in the closet with him needed something more, and there's a new image for it. I want to add another after that, but that'll have to be another time!
v1.133
– Darius Day 35 – Darius's final route update. See what our lion has in store for just a good day.
I don't have a lot to say with his update beyond thank you for all of you that has supported me in making Extracurricular Activities.
Darius's route ending brings to a close the 5 main routes for the visual novel. It's another huge milestone for the project, and I'm just blown away daily by how many people enjoy what I've been doing over the years. I can't even put into words how I'm feeling about it all right now. So really, thank you!
As with the others, this might be the end of his route, but there will be more to his story later on! I hope you all have enjoyed his route and enjoy this last day. And please, look forward to more with him (and the others) in the future!
v1.129
– Darius Day 34 – Darius's next to last day. It's just another fun day with the lion. Some pervy behavior, some sweet things and just an overall good day.
– There was an issue with his last scene where the player's body and face didn't match colors, and that should be corrected now. I left out the code that changed those pieces' colors and somehow didn't notice in my testing.
v1.121
n/a
v1.119
– Dozer Day 31 – We're getting close to the end of Dozer's route, but there are still some hiccups that are popping up, and we get to see how Dozer deals with it.
– Added a couple of backgrounds. The therapy waiting room for Coach's route now has a BG, and I added in the Onsen public room with Chester's route. Funny enough, the Chester BG I've had for about 2 years, I never realized it wasn't in, bahaha.
– Richard Days 3 and 4 – Richard's route is officially starting with this update, so we'll start learning a bit more about the rhino and what makes him tick.
– There's not any new art for this update. Unfortunately, the Captain has some technical issues going on at the moment. Hopefully, it'll be handled soon, and the housekeeping update will get more than I already have in store for it.
v1.117
EXTRA NOTE ABOUT RICHARD –
– With the addition of Richard's route, a lot of code was updated. Loading previous save files and then encountering Richard will cause issues. You can IGNORE them till they stop or just start the route over. It's only when Richard appears.
– RICHARD Day 1 and Day 2 – I wanted to get through three days, but that was a little more than I was able to get through. Richard's introduction is here, and it should be fairly easy to activate his route.
– I've rewritten and reworked Day 1 and Day 2 with how some things are handled at the ends of the days and how one access Richard. His early route dialog didn't mesh with how I evolved his character, so you'll see changes there.
– You guys will also notice that I've completely redone the whole dream sequence starting Day 3 that determines what route you end up on. It's a little sillier, but I like it more than what I did have!
– There is no more "Nobody likes you" option in case you don't make good choices. That was a filler I put in when I started the project and honestly had no idea what I was doing. It's gone now! If your choices don't really match up with anyone, you'll end up on a default route (kinda like if you don't name the MC, you get a default name).
– Chester's first shower blowjob got new art and some rewritting. The shower beforehand hasn't been done just yet, but that's because I haven't decided exactly how I want to handle that bit.
– Dozer's park wank adventure, both part A and part B, has received new art as well! Part A got some rewritting, while Part B was mostly just updating and changing the art. You can see all of that stuff now. Dozer's guide is also completely updates for those $5+ patrons.
– Darius Day 31 – He saw his dad during the last update, and maybe we'll find out how things are going for him now! And maybe a little more of Darius's tender side…
– I did add in Richard's bedroom to a variety of places, so you can see that in Day 2 and some other days as well.
v1.115
– Spencer's Day 35 – The last day in the route for our best boy. It's a day just FULL of stuff. I went wild with this update, and I hope you all enjoy it just as much as I do. I'm really happy with it, and even now, tears fill my eyes as I think about it.
– I was okay when I ended Chester's route, but something about Spencer's hit me, and I'm so very drained. A lot went into this update! This contains his GOOD and BEST endings. They practically lead to the same spot, but there are some huge differences in dialog and the events that play out depending on good and best.
v1.107
– Spencer Day 33 – Man oh man, this was a long one. I didn't realize there was so much I wanted to get out there. Spencer has a plan, but how's that going to go for him? Guess you'll all find out! You'll get to meet Spencer's family, and I hope you all love them just as much as I do. CaptainGerBear did an amazing job with all their designs, and I just love 'em all.
– Not much else to report on this update (and my hand hurts, haha!) ! Just don't forget that if you haven't started Spencer's route over in a while, be sure to do so if your game is crashing when you try to load an old save.
– Thanks so much for the continued support with typos and other errors with the Google Docs page. It helps tremendously! Don't forget, you can post image errors there too (just keep in mind, the transition we are going through).
v1.105
-N/A
v1.104
– Darius Day 28 – The last day of the camping trip is upon us. What does Darius have in mind for the final hours there together? If anything…
-Fixed a weird bug that made Darius like like a mutant spewing radioactive spunk on Day 27.
– Not much to comment on this time around, but do keep in mind PLEASE RESTART THE ROUTE IF YOU HAVEN'T AS OF UPDATE 1.103! A lot of changes happened through the code, and I've updated some past variables too. You will encounter issues if you haven't restarted already.
Update 1.103
N/A
Update 1.97
* Darius Day 27
* Added new background from Gavel
* Updated Credits
Update 1.96
– Spencer Day 31 – Spencer misbehaved a bit on the last update, but I feel like there's something else brewing in his head now.
– Day 7 has a new piece of art for you guys to check out. You'll find it in the club if you play your cards right! Day 31 has a nice piece too, and CaptainGerBear did an amazing job on both of them.
– Updated and added in a few new backgrounds from Gavel. The Police station, Tennis Court Bathroom and Spencer's Apartment (albeit, I only got the night version put in so far for reasons).
Update 1.95:
– Harold Day 34 – This update has some… big stuff in it. This is the second to last day for Harold's route. Day 35 will bring his route to an end, and I plan on spending an entire month working on that. Just go make sure Papa Bear knows you love him! If you don't, then everyone is just… sad. There are three different routes with 2 outcomes at the moment. Best, Neutral and Bad. It should be fairly obvious which one you're on as the day gets rolling.
– Updated Credits
Update 1.94:
– Dozer Day 26 – Day 2 of your vacation with Dozer, so it's time to enjoy some of the other perks of being up in a nice lodge! Dozer is really making the most of his time with you…
– You'll see new a handful of new backgrounds from Gavel and some new art scenes from CaptainGerBear during Dozer's update!
– There were some rather… heavy errors I made with variables in Chester's route that miiiiight have been causing you all to miss out on a certain scene with Chester. I've tweaked some things that should make it possible now. It's not something that needs an entire route play through, but you would have to start from somewhere before Day 26 and request that Chester give you his jockstrap after practice.
– Fixed some other minor consistency errors and typos reported on the error log.
Update 1.93:
– Before I get in about the update, I just wanted to let you guys know, due to some personal issues, some of the art for this update was put on hold. One of the scenes is missing its art, but it will be added at a later time. Sorry for that, but it'll come! (The Captain is just a bit unwell, but he'll be back on his feet soon we hope!)
– Chester Day 31 – Chester's interview! What more should I say?
– Updated some of the errors on the error log and updated the credits.
Update 1.92
Darius Day 26 – Time for a camping trip with that dumb lion of ours. Just play it. (Let's avoid spoilers in the comments too!)
Added in some new backgrounds, and you'll see those in this update.
Updated the credits and corrected various typos on other days.
Update 1.91
– Spencer Day 30 – He's been having to deal with his injury for a few days now, but he isn't going to let that stop him. Or… is he?
– I did make sure to correct a bunch of typos this time around from the error log.
– Just another reminder that there will be no January first update and Darius will be on the 20th this month. Check the previous post I made for more info in case you missed it!
Update 1.90
– Harold Day 33 – Oh man, things have been stressful for Harold and our MC lately, so maybe today will be a chance to wind down a little. Hopefully?
– Harold Day 16 got a special new scene to memorialize the couple's first real kiss. The scene setup (like clothes for example) might not match perfectly at the time, but the scene is there!
Update 1.89
– Dozer Day 25 – It's time for a vacation! Dozer is taking you to an all-expenses paid trip to the Brindle Mountain Lodge. And you guys know what he has in mind…
– Lots of new backgrounds from Gavel! You haven't seen many from him lately, but I had him focusing on the BGs for this update. You'll see the hard work he's been putting in!
Update 1.88
– Chester Day 30 – It's Chester. What more can I say?
– I really don't have any important notes for this update! Gavel's been working on some backgrounds for Dozer's update (which is next!), so you'll see new BGs from him there.
Update 1.87
– Darius Day 25 – The day before our camping trip with our lion not boyfriend. He's gotta find some way to entertain you for a little bit!
– Isaac… got a sprite. He pops in for only a moment of Part 2 on Day 13 (I needed to test!) If you want to date him… fine, whatever. He's gross, and everyone is allowed to judge you!
– Bandit got resized, cause he looked kinda huge.
Update 1.86
– Spencer Day 29 – Poor dog is hurt, but he's not going to let that stop him from doing what he wants. Maybe.
– Before playing Day 29, run through Day 28 again, or you'll miss some things. Some variable issues were pointed out, and I had to tweak some things.
– Spencer boy got some new expressions! He now has a smug, beaming and confused expression. You'll see them all this update.
– Day 11 on Spencer's route got a new scene! You can witness their first real kiss and all it's glory there.
– Day 13 on Spencer's route, you'll see Officer Charlie, the owner of Dynamite Springs, in action!
– The bus interior got an update background from Gavel.
Update 1.85
* Harold Day 32
* New expressions for Harold (Grin, Beaming, Confused, Tired)
* New Expression for Eric (Tired)
* Updated Harold's awkward selfie
* Added a new outfit to Harold's image gallery along with his selfie
* Updated backgrounds
* Corrected various typos/errors/inconsistencies from previous days from Google documents
Update 1.84
* Dozer Day 24
* Added new expressions for Dozer (Confused and Guilty)
* Added new expressions for Eric (Perv and Guilty)
* Fixed Harold's Sex scene on Day 27 that was preventing it to progress
* Updated backgrounds
* Updated Credits
* Corrected various typos/errors/inconsistencies from previous days from Google documents
Dev Note – If you get a crash after the MC says 'Mmhmm." at school, start your file over. I messed up some of Dwayne's internal code that was causing some variable issues. I fixed it, but it's still possible it'll cause trouble for some people.
Download Extracurricular Activities Porn Game