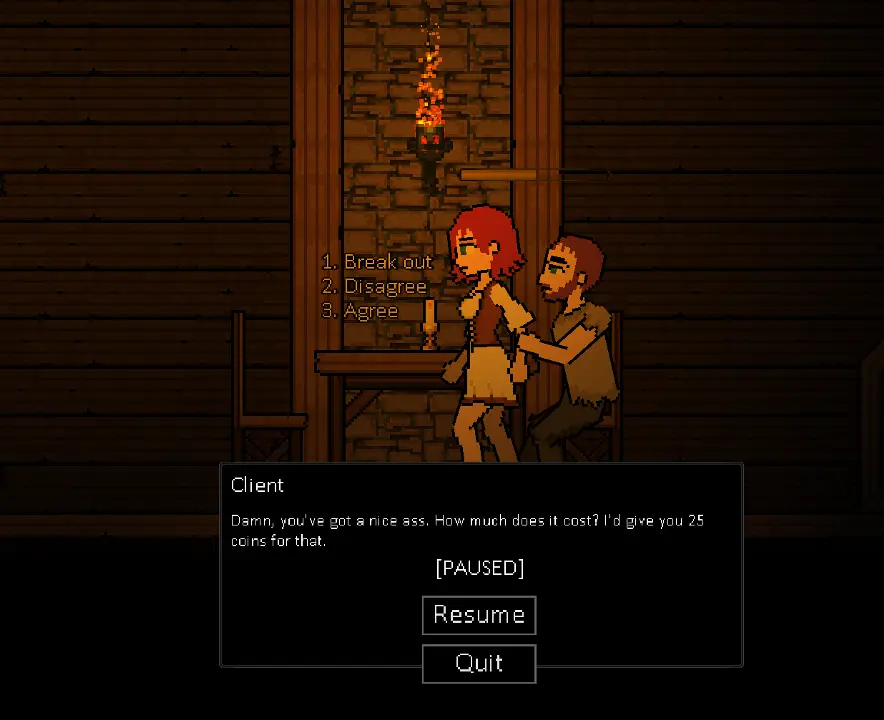 Cave Party Adult Game Download Overview
A roleplaying game about living just around the corner of underground brothels.
In a medieval times, up above the skies happened a very crucial event that has changed the world. An asteroid field has started passing near the earth and obscuring the sun with its dust, and as a result our planet's surface was frozen, forcing humans and other intelligent races to flee underground, building cave-cities and living there for about 300 years so far. You're going to take control of a character with customizable origin and try to live your life to the fullest in these conditions.
Game Information
About
Release Date: 2022-10-18
Developer: Joody14 – Discord – Patreon – Roadmap
Censored: No
Version: 0.0.5
OS: Windows
Language: English
Genre: Male Domination, Female Domination, Humiliation, Male Protagonist, Female Protagonist, Prostitution, Rape, Exhibitionism, BDSM, Animated, 2D game, Gay, Anal Sex, Oral Sex
Download Cave Party Porn Game