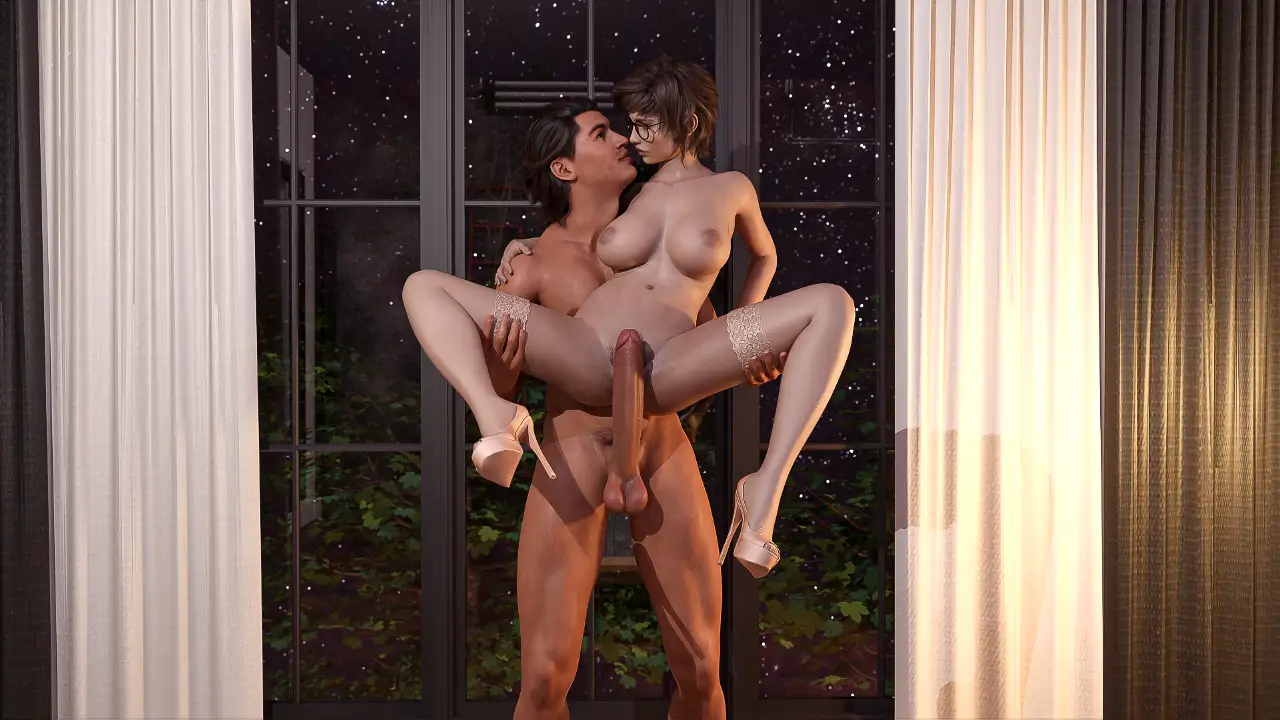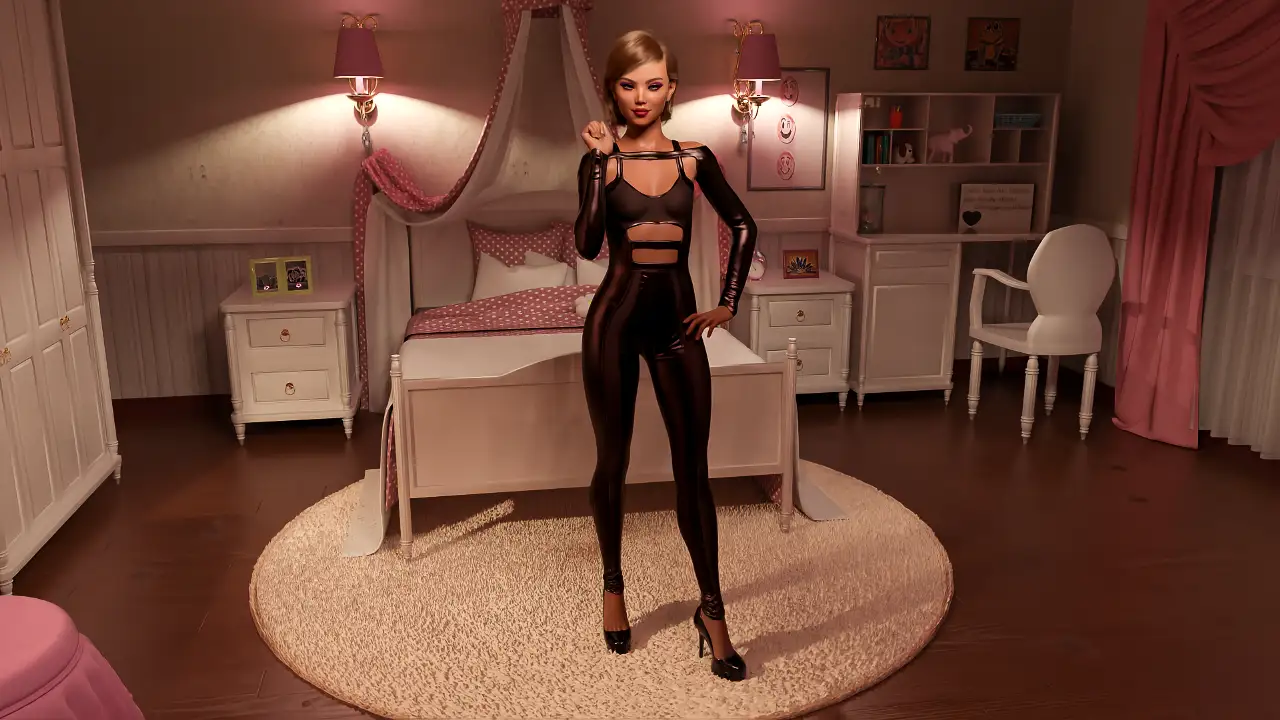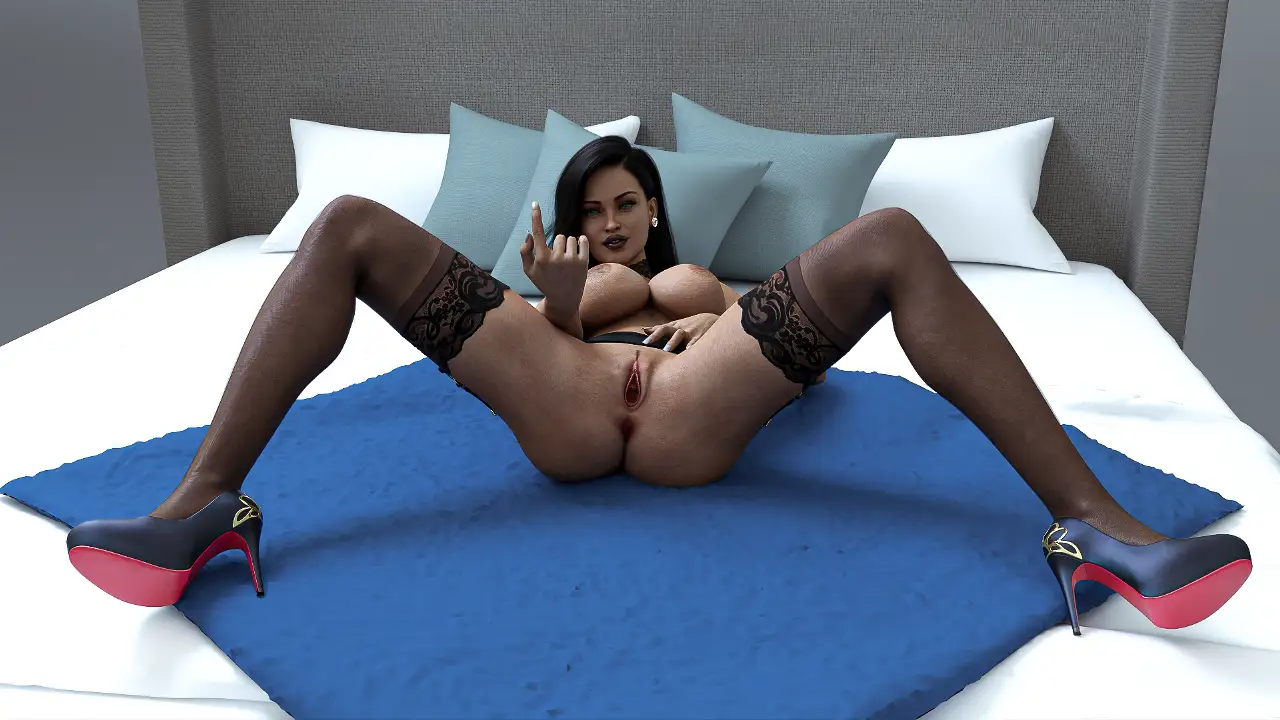 Blossom of Pleasure Adult Game Download Overview
In this open world, men are the oppressed gender. Without their mistress, they have no free decision making power. However, it is up to you whether this will always be the case. As the chosen one, you must first unfold your powers and decide whether you will lead this world to ruin or usher in a new era.
Get to know different personalities on your journey and experience a variety of fetishes.​
Game Information
About
Release Date: 2022-10-02
Developer: Bildur Patreon – Discord
Censored: No
Version: 0.351
OS: Windows, Linux, Mac, Android
Language: English
Genre: 3DCG, Male protagonist, Big Tits, Incest, Milf, Teasing, Drugs, Masturbation, Humiliation, Sissification , Female Domination, Adventure, Point & click, Sandbox, Graphic violence, Mind control, Male Domination, Sex
v0.351
Scenes
Scene with Adria in the dungeon (sub)
Sissification scene with Adria (Pegging) (sub/switcher)
Scene with Adria in a cat outfit (sub/switcher)
Misc
Reworked some dialogues
Reworked some images
Fixed the dungeon training for android
(It wasn't possible to use the tools with the touch control)
Added a feature to improve compatibility of older saves.
Added 2 new spots to the box training in the dungeon
Added 3 new spots to the chair training in the dungeon
Upgraded engine version
Added Poop Spray – Upsets others
Boo now appears in the evening, not at night.
v0.34
Scenes
Date with Cynthia, with multiple outcomes (all paths)
Follow up date with Cynthia and aftermath (all paths)
Cynthia can be put into the dungeon (sub)
You can serve Cynthia (sub)
Discord
Added BOP-Coins to the server
Those coins can be earned through activity
This is to give you the option to earn some benefits even if you can't/won't support me on patreon
For example you can buy early access with the coins (one week before public early access)
Hall of Fame
You can buy a place in the hall of fame in discord or via patreon support
You can buy custom emblems in discord.
Café Management
After returning you can now collect money AND research instead of money OR research
Away gain for money and research is 50% can be upgraded to 100% with research
Changed the research order and prices – moved the away bonus up (in tree) and reduced the price
Changed the upgrade selection to 1-5-25-100
Misc
New design for Cynthia
Added filters to the gallery
Changed the design of the gallery
Added frames to the worldmap navigation icons
Added customization for the worldmap navigation icons
New icons for the times of day
v0.33
Scenes
Help Riccarda clean the kitchen (Sub/Switcher)
Cum on Riccarda's panties (Sub/Switcher)
You can clean the pool for Riccarda (Sub/Switcher)
Massage Riccarda in the living room (Switcher)
Carla joins the mansion (Dom/Switcher)
Riccarda expects you to make profit in the dungeon (Sub)
This will lead to multiple scenes in the future
Added three scenes with Adria as a start
Added scenes to gallery
The algorithm which decides the scenes for the box punishment now prefers not seen scenes
Misc
Added hall of fame
Side messages will use the same style as the dialog box
You can now customize the talk wheel, action buttons and tint the dialog box
You can modify your smartphone case
Added new smartphone backgrounds
Added a custom screen if an error occurs
Reduced the price to build the dungeon to 25 (Previous 100)
Reduced the price of the first two researches in the cafe management down to 5 (Previous 10)
Alternative path for chapter one. (Community feedback)
This includes mutliple choices for various scenes
Alternative dialogs
Your decisions have an effect on later events
Added text speed to settings
Added instructions to the cafe management
Some hints have been changed to be more precise
v0.32
Scenes
Dungeon Karen Chair
Dungeon Karen Box
Dungeon Sophia Spanking (Sub-Path)
Dungeon Sophia Chair (Sub-Path)
Dungeon Sophia Box (Sub-Path)
Dungeon build scene with Riccarda (Sub-Path)
Throat fuck scene with Lara (Dom-Path, Switcher-Path)
Humiliating scene with Karen (Dom-Path)
Story background with Karen (Switcher-Path)
Added scenes to gallery
You can now refuse to drink the toilet water (Scene with Karen)(Community Feedback)
Addded choices for hospital treatmen1,2 and 3. You have the option to agree/disagree to the treatment. (Community Feedback)
Mansion
New location: the mansion – can be bought in Dom-Path, Switcher-Path
Karen is used as a housekeeper
Lara joins you in the mansion
Lara introduces the garage (Dom-Path, Switcher-Path)
You can buy 100 vehicles (cars, bikes, …) (Driving animation in the next releases)
Mansion has 8 rooms + garage + dungeon
Dungeon Jobs
Subordinates can be put into jobs
They can be trained
They earn money for you
They find equipment
Thousands of items in various combinations are available
There are unique items with special effects
You can collect sets to maximize your subordinates
Misc
Updated engine to the latest version 8.0.3
Dungeon is now available for (dom, sub, switcher)
New loading screen
New title screen
Optimized the idle calculations for the cafe management
You can choose the number format: American or European
Added option to change the button hover sound volume
Chenged code for easier translation
Added guide in discord how to use modding/translation patch
Added support for cyrillic letters
Menu items are now in the same style as the dialog box
v0.31
Scenes (Sub/Switcher)
Box scene with Adria – She uses you as a toilet
Box scene with Adria – She gives you some relief with anal beads
Adria gives you the chastity cage
Collect women clothes for your transformation (Sissification)
Go on a date with Adria in your new outfit (Sissification) (Multiple scenes)
Scenes (Sub)
Insult Riccardas cooking skills during lunch and she will punish you
Mechanic
In the sub and switcher path you can now get the chastity cage
Some scenes are different if you are caged
Gui
Changed notify backgrounds
Cafe Management
Added new images to the gallery
Bugfixes
Balancing:
Reduced upgrade prices for stores
Changed store upgrade multiplier from 1,25,100 to 1,25,50
Prestige needed to prestige now growths faster in the endgame
Cafe Waiter Job
Fixed a bug where order items disappeared immediately
Changed transition between orders and reduced some timings – it's now smoother
Dungeon
Added button to collect money from your subordinates
Prepared code for future jobs and management/training of your subs.
Fetishes
Added new filter: Scat / Poop
v0.30
Dom Path
Default scene with Karen in the kitchen (Evening)
Default scene with Karen in the dining room (Night)
Karen prepares dinner for you. She is not a good cook. It's best to discipline her. (Evening / Dining)
Sub Path
Cafe management is now available in this path.
Dungeon
You can train women in your dungeon (dominant path)
First Person to train is Karen
Spanking
Spank her with different tools. Hear her scream in pain!
I've created over 350 bruises for the spanking.
You will see how her skins is getting red and blue
Graveyard
Added new location to the world map
Graveyard can be found during the night. You have to find it in the forests. (It is hidden)
You will be rewarded with more APs
There is a small minigame. (It will get easier the more often you fail.)
Items
Added new item in the store that permanently increases your AP by +1
Management Minigame
Balancing – prices for new devices increase at a lower rate and are capped at 100
Bugfixes
Hospital Minigame
You can skip the minigame after you've failed at least one time
Overlay
Added prestige to smartphone. (It's easier to track your prestige)
Added icon for money (smartphone).
Cheats
Added cheat menu. Can be found at the graveyard after you've activate it with the secret code.
Unlimeted energy
Add money
Increase stats
Inc. / dec. mood
Unlock gallery
v0.29
Scenes
Movie Night continues (animation)
Secret room (animation)
3rd path selectable
Scene with Carla – go on a date with her (2 animations)
Management Minigame
Added first management minigame
You will establish your own cafe empire
With this comes a new currency – prestige
Misc
Updated missing side image expressions for MC
Adjusted random factors for scenes (they will occur more frequently)
Improved performance
Hints
Specified hints and added more
Added indicator and filter for main and side quests to the hints
Removed hints from smartphone because it was redundant (big bulb)
v0.28
Scenes:
Added sub-path
– Animated scene with Sophia
– Riccarda punishes you.
– Petplay dog with Riccarda
Preferences:
Added ballbusting filter to toilete abuse 1 with Karen
(She kicks you in the balls)
This part will now be skipped if ballbusting is not enabled
Added new filter "spanking"
Added new filter "petplay"
Coffe job:
Changed the first encounters to be deterministic. So you get to know the customers faster.
(This was random and it could take some time to encounter every person.)
After you have choosen your destiny the guests will change to generic persons.
So you can continue to work there even if something happened to the guests.
Settings:
Preferences->Display now contains option to choose renderer.
(Use this option if you have display problems. Lags, flickering, …)
Fixed "select all button" in Preferences->Sound. Was not at the same location as under Preferences->Fetish
Audio:
Changed audio format. This saved about 200 MB and the new audio format is now compatible with android.
(Not all sounds were working on android.)
After loading your old saves the audio will stop. Just change your location and it will restart.
v0.27
Post processed about 3500 images
Added special effects
Added hint system to main ui (light bulb)
Scene with Karen – Humiliation
Scene with Sophia – Choose your destiny (first out of three)
Scene with Karen – Dominate her
New house with three locations
v0.26
Scenes
Default scene with Adria in the evening
Default scene with Riccarda at noon
Footjob from Lara in the morning in her room (with animation)
Lara pussy rubbing you in the morning in her room (with animation)
Riccarda helps you in the morning (with animation)
Movie night with Riccarda
Adria bought clothes for you (Sissification)
Smartphone
background is now displayed on the small smartphone icon
Music Settings
added different volumes for each song
they should have the same volume now
(hospital was louder than city map for example)
Misc
started do add female sounds – moans, laughter, hmmm, sighs, …
v0.25
Scenes
gardening
eggplant scene
corn scene
hospital
treatment 2
treatment 3
with minigame
failure and success result
living room evening
animated scene with Riccarda (Handjob)
needs to be in general good mood
the Box
Riccarda pee
Adria pee
bedroom Riccarda
alternative scene (when she jerks you off in the night)
you have to behave in order to get it
Fetishes
Settings
added option to skip story minigames
GUI
improved scrollbars (android)
fixed main menu background (android)
removed garden icon tracking (android)
font is selectable
performance improvments in the gallery
scrollbars are hidden if not needed
game menu is now faster
City
added shop
added interaction with Cynthia (shop) (NO scenes yet)
Smartphone
added different backgrounds
added option to change character names (easier to share saves)
Cafe
improved instructions
added option to read instructions again
Misc
improved backward compatibility
if you have saved in the cafe you will probably auto restart your shift
Garden
added sprites (increased performance)
every crop is now shown during harvesting
added auto energy transfer
you can toggle this with a button in the top right corner
fixed a bug where fertilizing had no effect
Modding/Translation
added modTranslation.rpy for modders and translators
v0.24
GUI
notify message timout is adjustable in settings
smoothed edges of notify and message box
Energy Bar
added penalty (red bar)
added indicator for empty bars
increased brightness of full bars
Items
Energy drink – restores 1 energy (once per day)
Revitialization drink – restores 1 red energy back to normal (once per day)
Scenes
added "The Box"

2 scenes with Riccarda
2 scenes with Lara + 1 animation
2 scenes with Adria + 1 animation
you get the box if Riccarda is angry enough
you will get the energy penalty

added jacuzzi with Lara and Adria (only location with actions)
added cucumber scene (farming)
Minigames
increased salary at cafe
added farming/gardening
Images
rerendered the delivery guys side image
Engine
outdated commands have been updated
improved performance
Jukebox
added 5 new songs
every song is available for every location now
v0.23
Intro extended
general info
background info
start of your story
Narrator
added narrator
exchanged many thoughts with the narrator
New location
Scenes
treatment at hospital
morning with Lara
3 animations
3 different outfits
sushi dinner with Adria
yoga 2 with Riccarda
Minor scenes
teasing in the bathroom (morning, Riccarda)
teasing in the bathroom (evening, Riccarda)
searching key in living room (Riccarda)
Updated Scenes
added "leave option" to some scenes
scene is marked as seen (gallery)
characters behave accordingly
starting the cafe job
added alternative to start this event
you can now start either from living room
or go directly to the cafe (evening)
cafe job (working)
reduced waiting times
prevented skipping (skipping can be active while playing the minigame)
reworked every scene in general
City map
available from the beginning
added home icon
Title screen
custom buttons
background video
changes according to story progress
GUI
basically replaced all default screens with custom screens
Dialogbox options
choose your own style
7 styles with different colors,
name color, text color, text size,
opacity, side image, text outlines
Action buttons
inspect, talk, gift, spend time together
button layout is customizable
Added dialog system
talk, compliment, insult, tease
Added energy system
actions consume energy
e.g. insult consumes 1 energy
Notification box (top left corner)
click box to remove before timeout
Message box (right corner)
shows reaction to actions buttons
click box to remove before timeout
timout is customizable in settings
Gifts
Infobox in shop
shows your money
shows item count in inventory
shows item count in delivery
Character info
general info: age, name, preferences, profession,…
impact factors: mood, general mood, mood threshold,…
Fetishes
changed to cross save from individual per save file
added
more hair (add or remove pubic hair for Riccarda)
anal play
Jukebox
v0.22
You can skip time – dream in bed (including 2 new scenes with animation) / taking a shower / taking a bath
GUI reworked
Transitions reworked
Face expressions reworked for Riccarda, Rory, Lara, Adria
Cafe job
New characters
Selectable songs for the cafe
New song for the house
Overworld map
New room
New scene with animation
Improved compression -> less space needed
v0.211
Bugfix
v0.21
Old savegames won't work
2 new characters
2 scenes in the gallery
3 new locations
387 new images
Music and sound
4 selectable background songs
Selectable player preferences

sissification
humiliation

Hint system
Reworked mc's bedroom
Customizable

Dialogue box opacity
Text size
Action button location – left / right
Gallery preview location – left / right
v0.2
Reworked story handling
Side image size can be changed in settings
Brightness of night images can be changed in settings
10 new scenes
Gallery (smartphone) is working
2 buyable items (unlock during story)
Delivery system for bought items
Preparation for world map (not yet accessible)
Reworked UI – new icons, position, size
Auto events – Algorithm will decide when to show you the events
Custom Quick Menu (Android)
Hide button on top of the screen (Android)
Bigger buttons in smartphone (Android)
At least one mini-scene / image for every time slot
Preference system – During dialogues some answers will be saved and I will use this information in future scenes. For example: Same scene but female char is blank/hairy
Ending screen after you have unlocked all scenes
v0.1
First Release
Download Blossom of Pleasure Porn Game