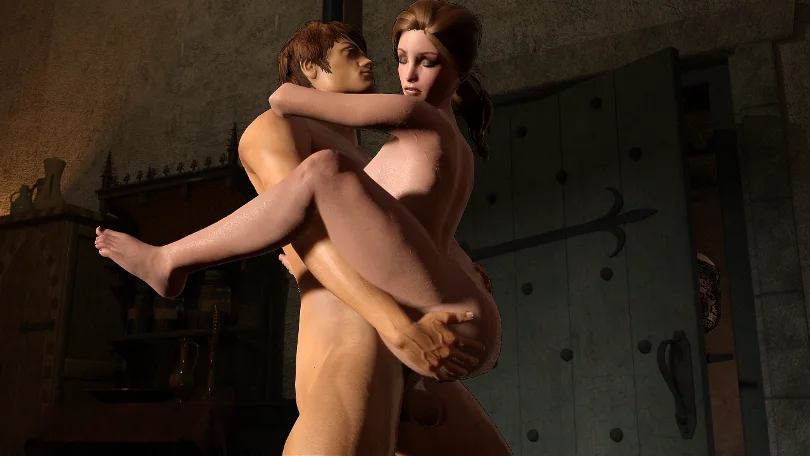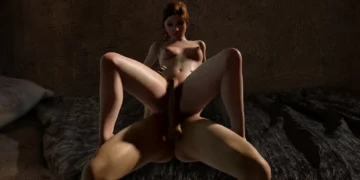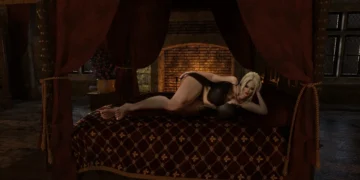 A Struggle with Sin Adult Game Download Overview
A Struggle With Sin is the story of a fantasy world in the midst of a civil war.
Rising taxes and raids by orcs and bandits make each villager act according to their own needs first.
Will you become like the others in this corrupt society? Or will you stay true to yourself and find a way out of the chaos that surrounds you?​
Game Information
About
Release Date: 2021-02-13
Developer: Chyos Patreon
Censored: No
Version: 0.5.5.0a Hotfix
OS: Windows
Language: English
Genre: 3DCG, 2D game, Male protagonist, Fantasy, Animated, Adventure, Corruption, MILF, Monster girl, Vaginal sex, Anal sex , Big ass, Big tits, Blackmail, Voyeurism, RPG, Groping, Virgin, NTR (optional), Netori (separated from NTR), Combat, Incest, Transformation, Religion, Drugs, Monster, Cheating, Oral sex, Creampie, Combat, Turn based combat, Sexual harassment, Interracial, Sex toys, Masturbation, Group sex, Multiple penetration
Installation:
1- Extract to desired location.
2- Click on "Game.exe" to start playing.
v0.5.2.9a
Tia's quest can be somewhat completed (somewhat means there is still the reward part missing which I will add in 0.5.3.0 together with a final branch that is currently missing as well)
New skills Tia can learn from Maui if she has a high enough level in Rumah.
The bonus scene for Emily/Frisha/Mira
1 new map together with new climbing sprites for the Mc and partymembers.
I added more animations for Tia & Katherin inside Katherin's house (5 in total)
1 animation if you lose the fight agains orcs near the fortress
New gear, although unlocking it is a bit hidden. Curious who finds it first (will of course be covered in the walkthrough once it's updated)
New enemies of course (balancing might be necessary…looking for feedback!)
v0.5.2.0a
New interaction for Tia at the camp (her tent is at the bottom left)
1 new animation for Lyvia in her tent (if you did her other content you can change position there), 1 new scene with Lyvia at the trainingfield (sharing)
You can complete Lyvia's quest around the Raven. (2 new maps)
1 reworked 2 new animations for Yasmine.
Some new equipment, some new enemies…
Bugfixes, everything you reported
v0.5.1.9
The party at the camp is now available even if you sent Liandra to the Baron (this will also help to improve morale, you must have your men at the camp or it won't work)
[*]New animations for the party and I extended the event by a lot
[*]New animations for Lyvia at her tent
[*]The MC can now learn to equip a sword by training with Lyvia
[*]You can gear up your mercs if John made armor for them, which you can pick it up at his smithy (interact with the camp on the Mercenary map)
[*]A new quest will start in Arenfield once you completed some requirements (Liandra's story, Lyvia's story)
v.0.5.1.0 – 2022-09-12
It's now almost 3am Monday morning here (so you could say in the middle of the night) I've been working the whole weekend, morning till night to get this update done…
You might be wondering why I would do something that stupid and not take the time to rest a bit…The reason behind it is that I promised a friend to help him out on Monday and Tuesday, and yeah that of course means I can't work on these days…
Because of that I decided to use the weekend to work so you don't have to wait any longer for the update. But that also means that I won't be able to make any changes to the game in the coming days (I won't be home) So I've done what I could in terms of testing (and I was able to play through the content without problems) but if there are bugs I can't fix them until I'm back home. And as much as I would like…The Walkthrough update also has to wait…I can barely keep my eyes open at this point.
But since I didn't write a changelog in a while I'll try to do that now, Since 0.5.0.0 this has changed:
Bonus scene Arianna & Kate (274 images)
Bonus scene Julia (344 images)
2 new maps
A bit of content for the Queens Maid (57 images)
A new quest for the Queen that can now be completed (427 images)
Bugfixes (as always) (there is still a problem that time freezes on Anya's quest, a temporary solution to that is to lose a fight and then respawn in Mira's room. after that it should work again) – If anyone finds out how this happens let me know!
P.S. if someone found bonus with ari&kate,explain how
v0.5.0.0:
Final part of Anya's quest (5 new animations for her) (+2 ntr)
Some other fixes around the world that have been reported to me over the past weeks
v0.4.9.9b:
Nyra's bonus scene (7 animations)
The next part of Anya's quest (2 animations + some transition animations & images. ~200 images)
Some bugfixes around the board (the cat quest is still bugged, I didn't have time to fix it )
SMP's dialogue overhaul.
v0.4.9.6b:
5 new animations for Anya + you can progress her story a bit further.
Fixed the problem with the Doubleshot not being learned (talk to Corven again)
Other fixes all around the game that have been reported by you.
v0.4.9.5a
Frisha's bonus scene
New skills from Corven. If you further increase the MC's hunting skill he will teach you up to 3 new skills
New armor and recipes to craft it
2 new maps
Start of Anya's quest (2 animations for her so far, more to come in the coming week)
1 new ntr animation for Tia & Lyvia
Fixes for all kind of reported bugs
v4.9.0
11 new animations for Ophilia, you can continue her quest by a few more steps (it is currently not possible to complete it since that requires either the implementation of Kirlic or more steps on Arianna's quest)
Rework of the animation between Giron/Frisha
some smaller changes and fixes
v4.8.5
A new quest for Ophilia. If you completed her previous content talk to her outside the inn after that follow the questlog
There are 4 new animations and I've added some dialogue to Ophilia's old content (corruption based dialogue added to her scenes, corruption can now be increased up to 10)
Tia's & Imawyn's bonus scene + after you advanced with Imawyn you can now also switch to her new position when you're visiting her in the afternoon.
A lot of bugfixes (thanks for all your reports!)
v0.4.8.0
Verena's Bonus scene (new dress + scene for her and Claire)
First part for Athia's character progress (2 paths depending on your choice regarding Gwen) / in this version currently 2 animations for her + 1 for Emily
Expanding the house to the 1st floor + new furniture for it
Tia will now cut wood for you if you leave her in Arenfield at 4pm (you need to talk to her first to activate this)
You can now complete Athia's quest (different depending on your choice with Gwen) – 7 new animations (in total 10 since 0.4.7.6)
If on Gwen's path autobattles will now increase her corruption
The past week hasn't been easy for me. I wanted to get this update done last Friday, then Monday…then Tuesday… There was always still something missing or something not working.
And almost every day I came up with other small ideas that MUST be added…yeah of course you can't get the update finished if you work like that.
But it's really difficult to stop myself once I have an idea that I want to add to the game.
So now finally I call 0.4.8.0 complete. Both paths for Athia can be completed (at least the quest about her reincarnation) – The story around her has of course only just started and I will continue it in the future. And now there is of course also the option to add content for her via bonus scenes. I think there is a lot of room for that
I already have some ideas which I wasn't able to fit into this update.
v0.4.7.0a
Completed the 2nd branch of Umah's route (4 Animations) + a lot of intermission images
New buildings for Rumah (see Umin after you completed Umah's first quest)
v0.4.6.5a
2 new quests for Umah (5 animations for route 1)
Claire's bonus scene (new options in the kitchen after you completed her story)
Maui's scene from the hunting ground is now available at Rumah
New battle backgrounds for forest maps & Madrag Kaz
Some bugfixes
v0.4.6.0
You can now complete the quest Defending Rumah
1 new scene for Raaisha (2 new animations)
A new scene for Tia & the native at the fire
A short new quest
New background images for Maui's scene
Updated the nw.js files to increase the performance of the game (should also remove the error when starting the game) – Please let me know if someone is having problems because of this!
Bugfixes and a small update to the Krampus fight
v0.4.5
Reworked all of Maui's scenes, dialogue images, sprites (~460 images)
Added a bonus scene for Mira & reworked her dialogue images (~360 images)
2 new maps
Continued the story around Rumah (incomplete, will be continued in 0.4.6.0)
1 new scene for Nyra inside chieftains hut and outside at Rumah (2 animations, 57 images)
4 new characters, I've made dialogue images and sprites for them. You will see more of them in the coming update 0.4.6.0.
New content for Raaisha: A new scene solo and another with Tia both available at 2 locations in Rumah. And a new scene for her and Dasan should you have chosen that route.
Should Dasan have escaped during the confrontation in Rumah you can now find him again.
A few smaller changes (You can now ask Tia to come with you/stay in Arenfield)
Bugfixes as always (the biggest I can remember was the one with Kate's pregnancy not showing her belly in the dialogue with Grant & Ophilia at the table at the inn)
v 0.4.4.0a
A new bonus scene for Penny (5 animations)
Lucius has now a daily cycle and you can watch him from outside the shop through the window
Reworked 3 of Kate's older animations (This was on my todo list for a long time now)
You can now build beds for Emily's orphanage, to do that talk to Roderic in his workshop
Kate can now get pregnant. This comes with some choices for the MC, you can prevent it of course if you're not into that kind of content and it's completely optional. (7 animations for Kate when she is pregnant)
Claire: Reworked her dialogue images, added a new scene with her when she's sitting at the fireplace in the morning (2 animations)
Verena: added more dialogue adjustments to her dialogue with Claire & in case you visit Arianna.
You can now skip multiple days when using the skip time function
A new Halloween event (no scene). Is available during October RL time and during ingame October.
Just made a lot of grammar/typo fixes, a big thank you to him from my side!
And as always a lot of bugfixes! Thank you all for the reports!
Hope I didn't forget anything…
Next month I'll be working on Raaisha's update. This will further expand the forest and I'll be adding the orc village. This is going to be a bigger update and I expect to work on it for 2 months. There will be of course updates for each month as always.
v0.4.3.0c Hotfix
New dialogue updates from Just, Fixed Frisha walking backwards, Fixed problems with Verena, Rabbit trap & hutch have been corrected (no more endless rabbits)
v0.4.3.0
Natasha's bonus scene, Reworked all her images + new alternative mode with different personality on top of the reworked and animations with smaller breastsize I've added one more animation
Verena's quest: reworked her old animations + added 14 new + 2 animation for Arianna a lot of new sprites and probably more new dialogue then I have ever written for an update before.
You can now set up traps and place them in the forest
Updated the cheat book (big thanks to Firebane for his work on it!)
Some smaller features (added a cat, you can now build a rabbit hutch for Emily)
A lot of bugfixes
v0.4.2.0
Kate & Arianna's bonus scene with 5 animations
Reworked 5 more of Tia's animations in Rumah
New dialogue images and character sprites for: Kate, Lyvia, Liandra, Frisha
New scenes for Frisha, 4 animations (1 ntr)
You can now continue Liandra's story at the Baron & at the camp depending on which route you have chosen. Depending on your choices you will see different animations for her. In total I made 11 animations for her (2ntr), not counting transitions/transformation animations.
In total 1079 new images (just so you get an idea, previous updates had around 500~ new images)
Minor bug fixes and changes that I can't remember in detail.
This update really pushed me to my limits. Don't expect me to do anything similar in the near future again… Also looking back it was a stupid idea to work on these many story branches in this short time. I did it of course so that you can now choose instead of having to wait until eventually Liandra wins the content poll again. Still, if I had to do it again I would probably make a poll which route you want to see first and then focus on that rather then do them all in one month.
v0.4.1.0a
Reworked the mayor's mansion (3maps)
Added 2 new maps
Continued Frisha's story, with 4 new animations
Added content for Nyra, 2 new scenes
Yasmine's and Julia's bonusscene from last month (5 animations)
New quest around Liandra (Dave's potential bride unless you prevent it)
This last update had a lot of branches with different dialogue depending on the route the player has chosen. I've also added changed dialogue for Yasmine & Julia should you first interact with them after you already started Liandra's quest since then her previous dialogue wouldn't make much sense anymore. There is still more to do in that regard, but that's why I planned to do a 2 month update for this story part from the beginning.
v0.4.0.5
For testing: I've changed the respawn rate of monsters and items on almost all maps (not the mine and swamp) to 7 days. The reason behind that is that the original respawn time of 3 days was a good thing when there wasn't that many areas.. Now that the game has a lot more maps it often feels to me like you get bombarded with trees and no matter where you go there are too many enemies. I'm looking forward to your feedback, If you think the respawn time is too long I can adjust it of course!
So About the new stuff:
Reworked the mayor's mansion (3maps)
Added 2 new maps
Continued Frisha's story (see spoiler if you can't find it)
A new scene for Nyra
Yasmine's and Julia's bonusscene from last month
Saves from version 0.3.9.5 and after that work for this version! Just copy over the save folder from the old version (there is also an explanation for that inside the game's folder)
Spoiler
I won't have time to update the walkthrough for this update, but here some clues on how you can progress the new content:
For Nyra's scene: you have to talk to her and after she agrees to cook for the tribe Fuck 3 of the 4 women next to the fire when she is cooking. After that ask for a second bowl of soup.
For Liandra: After completing Frisha's content with Dave listen again to Dave talking to his father in the morning/afternoon.
For Yasmine:
To see the new scene you must have had sex with Yasmine 5 times and her corruption has to be 6+ then when having sex with her change position until Giron walks in on you. You can then satisfy her or leave without fucking her again (she will then take the next best cock to satisfy herself.. Only in ntr on mode)
For Julia:
To see the new part with Julia you have to complete her previous content and then complete John's quest up to the point where Julia came in to serve tea.
After that you can talk to her in the kitchen again to start a new quest around her
(important: if you told her to improve with the butler you have to watch her while not disguised and then overstay so you get punished, after that you can confront her in the kitchen)
Everything after that should be explained in the questlog.
I've also added an animation for the scene when she licks Yasmine in the livingroom .
v0.3.9.0a
John's quest + reworked his character model (Help him to deliver weapons to the front)
(there is currently a bug if you don't have 5 goblin ears with you the first time)
New weapons/armor
the 3rd option of Gavina's quest (it took a whole lot longer than option 1 & 2)
New scenes for Gavina (5 animations) after you completed her quest + alternative dialogue in some other parts depending on choices regarding Bianca
Changed questicons for most quests
Daily cycles for John & Melissa
Start of Melissa's quest (unfinished)
v0.3.8.5c
Emily's bonus scene from last month (Must have had a 3some with Frisha twice, then have sex with Frisha in her room twice during an evening)
Optional ntr route for Julia, you can now tell her to get more experience after you've started her love route.. If that's a good idea..
New message log during conversations, in case you missed something (press left shift)
You can now hide the textbox during conversations by rightclicking
There are now labels in Arenfield that show the name of the owner of the houses (can be disabled in the options menu)
Reworked Bianca's reverse ride animation (smoother now with more frames)
Bianca's corruption route with new animations (They are also available if you corrupt Bianca in her love route and one doesn't need corruption at all)
1 new map
You can now continue and complete Gavina's quest! Careful to not lose a fight while escorting them..
Reworked Melissa's dialogue images
v0.3.8.0
Bonus scene for Ophilia with 4 animations & new dialogue images for her + some reworked images
Added 1 scene for Penny's corruption route (next to Henry)
4 new maps, 2 new characters + dialogue images and new sprites for Bianca
11 new animations for Bianca together with a quest and her love route (not completely finished)
1 new scene for Lyvia/Tia
New stealth skill which gives the player the option to sneak up or vanish from enemies (currently based on the thievery talent)
1 additional quest that will be continued in the coming month
Smaller changes and fixes all over the game
v0.3.7.5
Last month bonus scene for Ophilia
2 new maps
added a scene for Penny (You can now have vaginal sex with her next to Henry if you drugged him) Pray with Penny as usual after Henry declared he'd be working as a guard.
Added new sprites for Bianca + advanced her daily routine and made a first scene for her. (You have to talk to her in 2 locations to activate it)
Introduction of John's daughter (after the king visited Arenfield it will take 7 days until she arrives. If you already played this step it will take 7 days from the moment you enter Arenfield again) After that visit the smithy.
New stealth system (part of Bianca's quest). It's not finished yet! I will experiment a bit with it and will advance it in the coming month.
Lyvia will now catch up in experience if she falls too far behind. Leave her in Arenfield and then come back another day.
v0.3.6.5
Bonus scene for Frisha (interact with the MC during dinner & new scene with her and Dave should the MC fuck her more than 10 times) (4 animations)
Start of Penny's quest. 1 new animation, Henry will wake up but this quest isn't finished in this update.
Reworked 2 maps (shop & smithy)
Reworked character images for Lucius & Henry
Fixed Penny's give vegetable script and she's now also actually visiting the shop to sell them.
Added the mansion into the global time script and adjusted time segments. Made new positions for each character for 5pm and 7pm
v0.3.6.0b
Bonus scene for Hiba and Raaisha (5 animations)
a new map and small changes to the cellar of the church
Changes to the positioning script to make transitions between locations easier
Continued Mira's quest around the church. The quest about her ritual can now be completed and involves 2 new characters. (9 new animations)
3 new weapons
Minor changes and fixes (Fixed time consume bug for serving game and other events like farming, working in the smithy) and some other things.. Don't remember everything.
v0.3.5.0a
4 new animations for Tia + 1 reworked
8 animations for Katherin
New daily cycle for Kate/Tia/Katherin with transitions between positions
3 new potion recipes + you can find new herbs in the gameworld (depends on nature skill)
4 new food recipes
Katherin's quest to start a relationship
Added a cheatmod to the game
Bugfixes and smaller changes (Penny will now get vegetables even if you don't help her, Other partymembers perception now works if it's higher than the MC's)
Download A Struggle with Sin Porn Game
Keywords: RPGM Adult Sex Game, Incest XXX Porn Games, Milf Adult Fantasy Game, Download Sex Games